Study
Summer Study Programs and Courses in Japan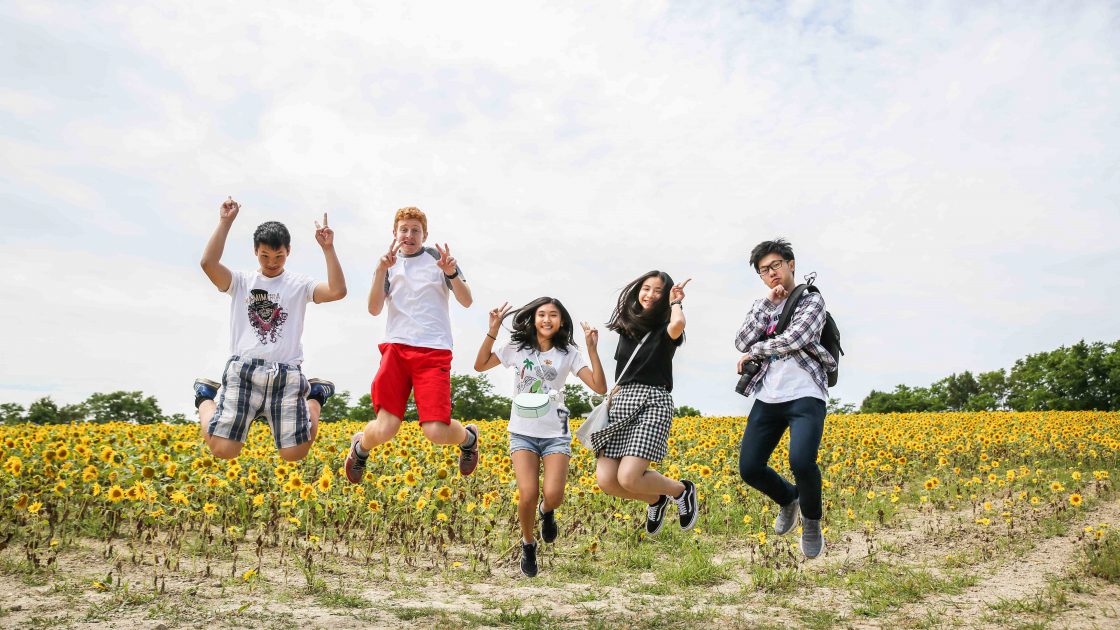 This article offers information pertaining to the types of short-term Japanese language programs offered by schools in Japan, the school's that offer them, and accommodations available for students who want to study in Japan over the summer.
Summer School in Japan
Though many people would probably prefer to take their minds off academics and enjoy their summer outside the confines of a classroom, there are also those who choose to travel to various locations in Japan to participate in short-term language programs. Summer is a very busy time for many language schools in Japan and in order to satisfy the needs of their students, many schools have to get creative with the types of programs that they offer. Here is an idea of what can be expected should you choose to study in Japan this summer.
Short-Term Intensive Language Programs
At some schools in Japan, it is possible to study for as little as one week. These programs are open to all students who wish to come to Japan with short-term stay visas for tourism (tourist visa) or take advantage of Japan's visa-waiver agreements which allow visa-free entry into the country for up to 90 days.
Short-term programs are ideal for people who want to study Japanese while exploring Japan in their free time. There are programs for people of all proficiency levels from complete beginner to advanced and students may enroll at almost any time. These programs are great for students who are looking to get a small taste of the Japanese language or who need a short refresher course.
Cultural Immersion Courses
Culture courses offer opportunities for students to not only study Japanese but also use Japanese outside of class. Culture courses often offer group-lessons in a package with cultural experiences. These are often a variety of activities that allow students to experience many different aspects of traditional, popular, culinary, and other types of Japanese culture. Examples include: participation in a tea ceremony, watching kabuki performances, seeing sumo matches, trying on a kimono, sushi-making, calligraphy, karaoke, and much more.
Some schools also include day-trips or weekend tours in which students are taken to various locations of interest in Japan to learn about the history and culture of a particular area. These locations might include national parks, world heritage sites, temples, and shrines, or other areas of national significance. Students may still have classroom study hours but the rest of their time is spent off-site immersed in Japanese culture.
Through these experiences, schools hope to provide students with opportunities for students to speak with native speakers of Japanese in informal situations. They are also chances for students to make friends with local Japanese people while in Japan.
Summer Term Courses
While some schools offer short courses in 1-week increments, other school offer courses for a set period. These summer term courses can often last for up to 3 months. These programs are ideal for students who are able to visit Japan with a tourist visa or through a visa waiver agreement that allows for stays in Japan for up to 90 days. These programs often have a set curriculum designed to help learners of all levels improve their speaking, listening, reading, and writing skills in a more focused environment. Extracurricular activities are often available as with culture courses.
School Facilities
Each school has a different set of on-site facilities available to their students. These might include libraries, study rooms, infirmaries, cafes, or lounge areas. Some schools might even open some of their facilities to the public to provide extra opportunities for their students to meet and interact with local Japanese people.
Accommodation
Many institutions offer assistance in securing accommodations during your stay in Japan. These come in a variety of forms including homestays, dormitories, share-houses (guest houses), private apartments, or hotels. Each of these accommodations has their own advantages, disadvantages, and costs. For details, please consult the school you are applying to.
Space is Limited
Summer is the high season for travel to and from Japan and it helps to make course, flight, and accommodation reservations early and seats in both a class and on a flight may be limited. All schools accept direct applications but many students choose to book through third-party study abroad agents like MOTTO JAPAN. Many agents offer services free of charge and will handle all the application procedures on behalf of students are valuable resources when considering which schools and programs to apply to. As always, do your research, beware of scams, and apply for the program that best works with your schedule, needs, and budget. Happy hunting and the best of luck when searching for your ideal summer program in Japan!