Study
The EJU and Other Entrance Examinations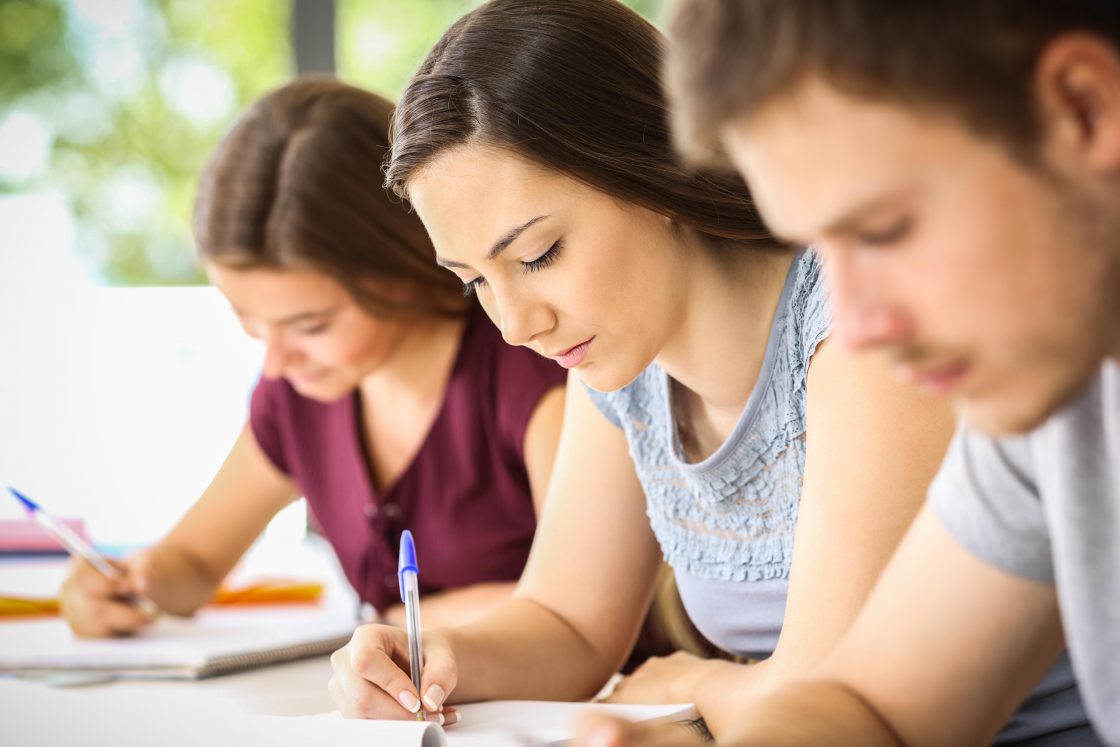 Standardized tests and entrance examinations are not an alien concept to most people. While many countries have tests for their residents, it is often the case that there are no special tests designed for international students wishing to enroll full-time at universities. Japan is not one of those counties. This article discusses the different kinds of exams that Japanese university hopefuls can take for the purpose of admission.
Testing Culture in Japan
The Japanese educational system bears many similarities to other systems around the world. However, one of the key characteristics that separate it from other countries is the importance placed on testing. Particularly the testing of students with regard to their eligibility to enter a school. Entrance exams (nyūgaku shiken) are often conducted to determine whether or not a student will be admitted to a particular school. Foreign students wishing to be admitted to a Japanese school are not exempt from taking tests and may fulfill the testing requirement in one of two ways: Taking the entrance examination designated by the Japanese school in question or taking the Examination for Japanese University Admission for International Students (EJU).
The Center Test
Entrance examinations for institutes of higher education come in two forms: The National Center Test for University Admissions (Daigaku Nyūshi Sentā Shiken) or school-specific entrance exams.
The Center Test is a standardized test used by public universities and some private institutions. The test is held over a two-day period and is made up of both written and multiple-choice questions covering a variety of subjects. Topics in the 2019 academic year test included the following:
Japanese

General language comprehension of modern and classical (ancient writing and classical Chinese) literature.

Geography and History

World History
Japanese History
Geography

Civics

Contemporary Social Studies
Ethics
Politics and Economy

Mathematics

Arithmetic, Odds and Probability, Geometry
Sequences, Vectors, Probability Distribution and Statistics
Bookkeeping and Accounting
Information-Based Problems

Science

Physics
Chemistry
Biology
Geology

Foreign Languages

English
German
French
Chinese
Korean
Test-takers are expected to test in every subject but not on every topic. Desired topics are chosen at the time of registration and the appropriate materials are prepared for each person so that they can have them on test day.
Registration for the Center Test usually begins in October. The test is held once every year and is generally scheduled to start and finish at the exact same time all across the country. These dates usually fall on the third Saturday and Sunday of January.
Private School Entrance Exams
Students hoping to attend a private institution may not be required to take the Center Test but instead, take a test designed by the school (and possibly the major department) instead. Registration periods, test dates, and topics covered vary by institution and it is therefore important to inquire with the school directly if you have any questions.
The EJU – Nihon Ryūgaku Shiken 
The Center Test and the majority of private school examinations are only offered in Japan which can make it difficult for foreign students intending to study in Japan to participate. The language ability required to take the test is also another hurdle that many students find it difficult to get over. To address this issue the former General Examination for Foreign Students was created. It has since undergone a number of changes culminating in the current Examination for Japanese University Admission for International Students (EJU) which was adopted in 2002. The test can be taken in Japan or in a number of countries around the world which makes it possible for schools to admit students whole they are overseas (pre-arrival admission).
The EJU has two sessions, one in June and another in November of every year. Registration periods are in February and July. It can be taken in either English or Japanese and covers the following subjects: Japanese as a foreign language (reading comprehension, listening, listening-reading comprehension, and writing), science (two of the following: physics, chemistry, biology), Japan around the world, and mathematics (one of two courses). Test-takers choose the subjects, testing language, and the date they will sit for the exam based on the requirements of the university to which they will apply. As there is a Japanese language component to the test, it usually serves to take the place of any Japanese Language Proficiency Test (JLPT).
The examination is a total of 6 hours long (not including lunch and other break times):
Subject

Answering Time

Examination Time (Including Explanations and Sheet Handouts)

Japanese as a Foreign Language

125 minutes

9:30 – 12:00

BREAK

90 minutes

12:00 – 13:30

Science

80 minutes

13:30 – 15:00

Japan Around the World

BREAK

40 minutes

15:00 – 15:40

Mathematics

80 minutes

15:40 – 17:10
The Japanese as a Foreign Language portion of the test has written and multiple-choice questions. The Science and Japan Around the World sections are multiple-choice. The Mathematics portion has multiple-choice questions as well as questions where you will need to fill in appropriate values on a bubble sheet.
Test results will be delivered at a later date after being calculated. Score ranges are as follows:
TOTAL
0 – 1050
602.3
Subject
Score Range
Average Scores (2017)
Japanese as a Foreign Language
Reading, Listening, Listening-Reading
0 – 400
235.8
Writing
0 – 50
32.6
Science
0 – 200
110
Japan Around the World
0 – 200
114.9
Mathematics
0 – 200
109
Tests are not scored on a pass-fail basis. Instead, universities set score guidelines which must meet to earn admission into their institution. Schools may request a certain overall score or certain scores in particular sections (in cases where school only require certain portions of the test). These scores change year-by-year and may or may not be disclosed to applicants.
Apply for School
After receiving a score, it may be included on admission applications. If a school accepts scores after the initial application, these may be submitted at a later date, or the school may request them directly from EJU. If all documents and the test scores are deemed satisfactory by the school, they may decide to admit you. If this is the case, you will need to prepare to apply for your student visa to enter Japan and begin your studies.