Study
The JLPT and BJT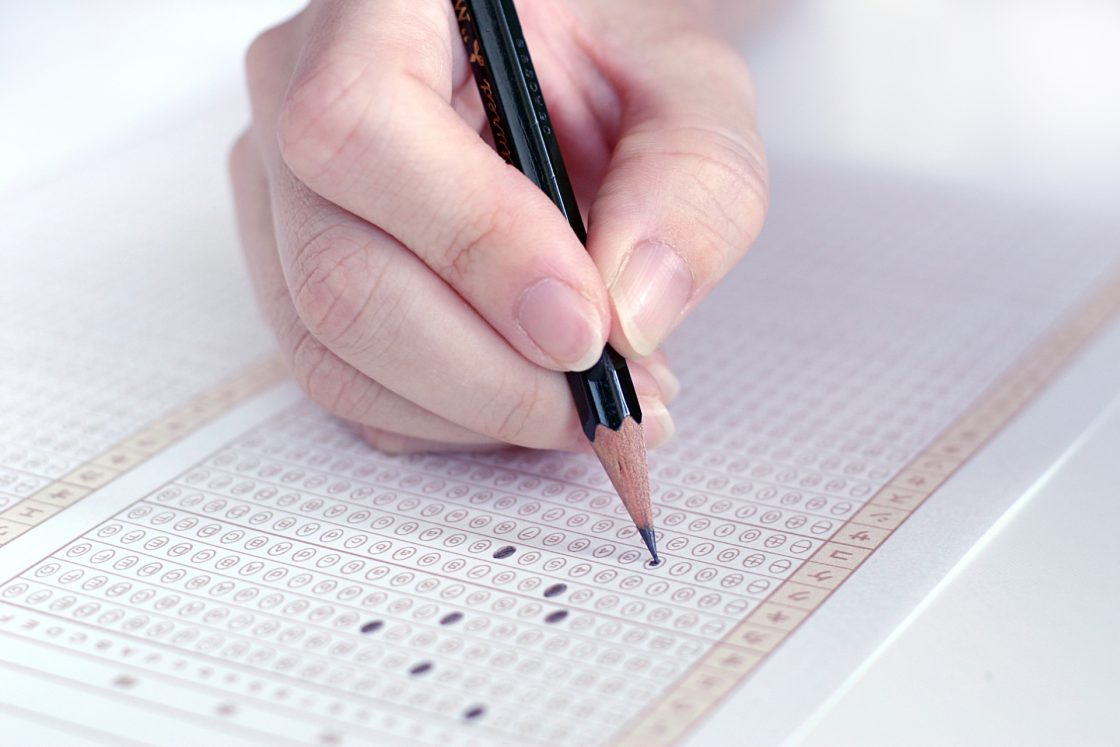 There a several exams that can provide certification of your Japanese langauge proficiency. This articlce describes the Japanese Language Proficiency Test (JLPT), the Business Japanese Proficiency Test (BJT), what they test for, and which test scores are sought after by schools and employers.
Japanese Language Tests and Their Uses
Foreign citizens seeking to study or work in Japan are often asked to present proof of their Japanese language proficiency. Those who have studied Japanese at an accredited institution are often able to present transcripts and other evaluation forms to prove this. Those who have self-studied often have a harder time finding acceptable proof of their language skill. While many Japanese schools and companies are able to administer their own tests to assess proficiency, many other organizations desired a standard test to assess the language ability of Japanese language learners regardless of their method of study. The Japanese Language Proficiency Test (JLPT) and the Business Japanese Proficiency Test (BJT) are both tests to help meet this need.
The Japanese Language Proficiency Test
The JLPT is administered by Japan Educational Exchanges and Services (JEES) and is the most commonly requested test among schools and employers and has been in use in 1984. A revised version of the test was released in 2010 and the current for comes in 5 difficulties: N5 (Easiest), N4, N3, N2, N1 (most difficult). Each level tests participants in 3 main areas: Language Knowledge (Vocabulary/Grammar), Reading, and Listening. The test is entirely multiple-choice and does not directly test participants on speaking or writing ability. Test takers may choose the level of test they would like to take and will be issued a test score along with a pass or fail verdict when it has been calculated. The test is offered twice per year in July and December and can be taken around the world.
Successful completion of at least the N2 level of the test is currently the standard for employment at many Japanese companies and admission at schools that accept the JLPT as proof of sufficient proficiency. However, there is an increasing number of companies that request the successful completion of the N1 level for employment. The Japanese government even offers more points to people who passed the N1 level test in their point-based immigration scheme for highly-skilled professionals.
Though the JLPT is a satisfactory test for assessing Japanese ability in everyday and academic situations, some argue that it does not offer a good assessment of language ability in business situations. This is where the Business Japanese Proficiency Test (BJT) comes into play.
The Business Japanese Proficiency Test
The BJT is a test to measure one's ability to communicate using Japanese in business settings. This means, understanding and producing the Japanese necessary to lead projects and explain and ask questions pertaining to a variety of matters to people of varying professional backgrounds. The test was created in 1996 and revised in 2009 after being obtained by The Japan Kanji Aptitude Testing Foundation (Kanken). The test is computer-based, multiple-choice, and is split into 3 sections: Listening Comprehension, Listening-Reading Comprehension, and Reading Comprehension. Unlike the JLPT, there is only a single BJT test that grades proficiency with a score of 0 – 800 points. Language proficiency is determined by the range in which the test-takers score falls. There is no pass or fail assessment. The test is offered several times a year and can be taken in many countries around the world.
| Level | Proficiency | Point Range |
| --- | --- | --- |
| J1+ | Able to communicate sufficiently in Japanese in any business situations | 600 – 800 points |
| J1 | Able to communicate appropriately in Japanese in a wide range of business situations | 530 – 599 points |
| J2 | Able to communicate appropriately in Japanese in a limited range of business situations | 420 – 529 points |
| J3 | Able to achieve some degree of communication in Japanese in a limited range of business situations | 320 – 419 points |
| J4 | Able to achieve a minimal degree of communication in Japanese in a limited range of business situations | 200 – 391 points |
| J5 | Virtually no ability to communicate in Japanese in business situations | 0 – 199 points |
Though the proficiencies tested by the BJT and JLPT are very different. Therefore, a person who has passed the JLPT N2 will not necessarily earn a score equating to J2 level of the BJT.
Though the JLPT is still the more popular of the two tests, more and more companies are beginning to request BJT scores to assess an applicant's level of Japanese. Many school career centers also use the test to assist students in seeking careers after graduation. Language schools are also using the test as a tool to prepare students for the Japanese language portion of university entrance exams.
Which Test Should I Take? 
Currently, the more popular test to assess Japanese language proficiency is the JLPT. It not only serves to help in job applications but is also helpful in academic situations. A level of at least N2 is the current minimum standard. The BJT is only starting to gain acclaim in the professional world and allows both employers and test takers to have a clearer idea of how proficient somebody is. It is also easier to gauge how much somebody's language has improved over a certain period of time.
Though it is good to have both scores, it is not entirely necessary. If using a test score for job hunting purposes, look at the requirements for posted positions to see which is the preferred test. If it is unclear, it does not hurt to ask. However, the JLPT is still the standard and will most likely serve to satisfy most language proficiency requirements. If using a test for personal tracking after achieving the JLPT N2 level, the BJT is probably a good test for you.
Regardless of what you choose to take, there is no right or wrong test. Just be sure to have a clear goal set in mind before setting off to study. If you do not meet your goal, study more and try again. This will not only improve your test score but your personal abilities as well. These are skills you will keep for your entire life and regardless of the outcome, it will all be time well spent.