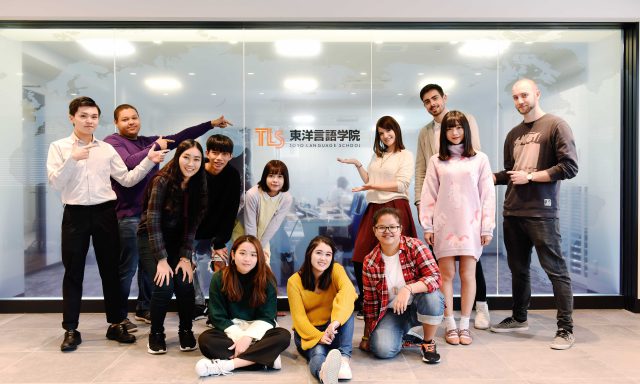 Toyo Language School
INFORMATION
Location

7-6-3 Nishikasai, Edogawa-ku, Tokyo, 124-0088
Closest Station

Nishi Kasai Station
TEL

+81-(0)3-5605-6211
Principal

Takashi Tokuyama
Founded

1976
WEBSITE
OUTLINE
Number of Teachers and Staff

35
Student Capacity

720
Number of Students

627
Student Nationalities

East Asia (70%), Southeast Asia (18%), North America (1%), South America (1%), Europe (9%), Oceania (1.7%)
VOICE
Why this school?
POINT

1

【A Member of The Jikei Group of Colleges】
Toyo Language School is a member of The Jikei Group of Colleges, a group of professional training colleges founded in 1976. We now have 75 educational institutions across Japan, working in close collaboration with a wide field of industries. As a member of Jikei Group of Colleges, we at TLS aim to contribute to society by turning out a large number of international graduates to play their part on the global stage. Through the use of our group network, we support students in their educational and professional advancement in addition to their language acquisition.

POINT

2

【5 Programs】
We offer 5 Programs: Vocational School, University, Graduate School, Art School, and Job Hunting.
Through our educational know-how that has come from years of experience, we support each student in achieving their goals.

POINT

3

【JCT Education System】
There are three basic principles behind any individual's progress: "Always have a goal when you start something," Be aware and ready to change yourself," and "Have good habits and stick to them."
At Toyo Langauge School, we have created a system with which to measure students progress based on these principles. Using our original Japanese Monitoring test, we are able to evaluate students' listening, speaking, reading, and writing proficiency and identify students' strengths and weaknesses. Based on these results, we provide counseling to each individual student, set goals, and provide step by step guidance. By doing this on a regular basis our students are able to excel.
Students / Teachers Voice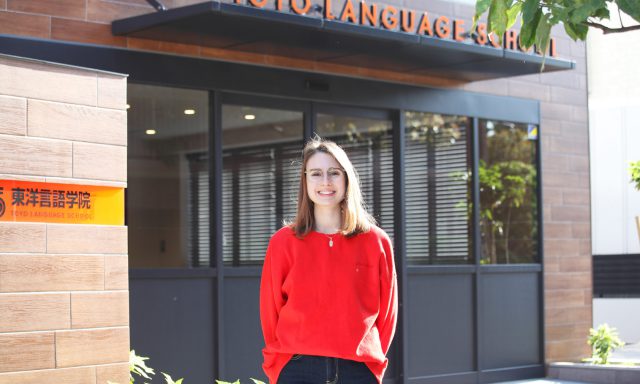 Mia Ann (USA)
When I was little, I went to a Japanese elementary school and studied Japanese. This experience made me want to come to Japan to study one more time. I want to be an English teacher in Japan in the future, but it is necessary to get a certificate of teaching at a Japanese university and pass an exam. Japanese universities are also hard for me. I have confidence in my Japanese but am a bit nervous to study other subjects besides Japanese to enroll university. At TLS, I could study subjects besides Japanese and focus on studying for enrolling at a university. TLS not only cares for my studies but also cared for my private life in Japan. When I had some trouble with relationships with my friends, they listened to me and gave helpful advice. Thanks to studying at TLS, I passed the university entrance exam and made it a little closer to my future dream.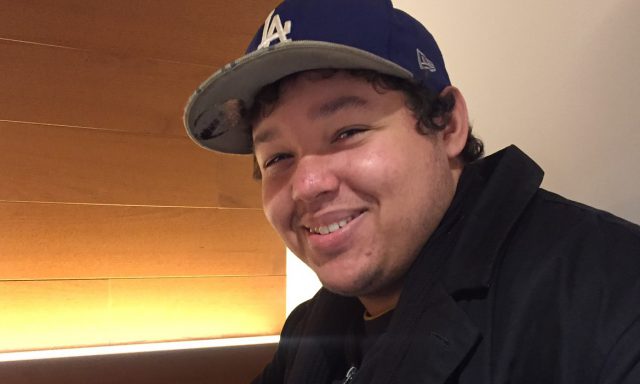 Ludovic (France)
I came to Japan to study Japanese and culture. Since I have studied Japanese in my country, France, I am interested in studying culture and difference between France and Japan. I thought Japanese pronunciation is beautiful and attractive for me. The things I was impressed of studying Japanese in TLS was very useful for daily life in Japan. They taught me Japanese with hard passion Teacher taught me business Japanese and culture, it good works for my job place. Before studying Japanese I have never understood Japanese news, but not only Japanese they taught me, also Japanese history and economic in class, so now that I gradually understand news. Also, TLS is very diversity place because there are many people who are from different countries, so I can talk with many international students. In TLS, I was able to learn not only Japanese also a lot of Japanese knowledge. In the future, I would like to work and live in Japan.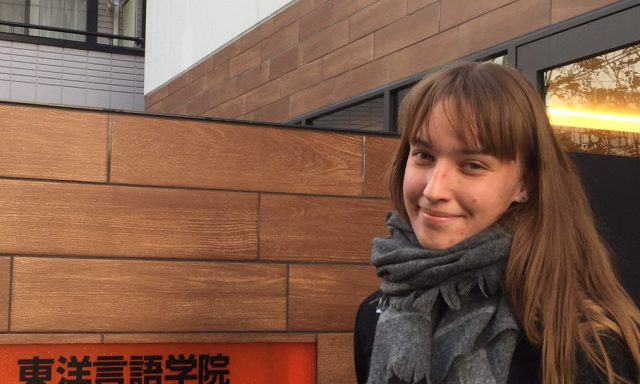 Hilda (Sweden)
When I was high school student, I came to Japan for studying abroad. Since that time, I am interested in studying Japanese. I was hoping that I would like to live in Japan by myself. When I started to study Japanese, I regretted I could not speak formal Japanese. I am adult but why I cannot speak formal Japanese. I felt ashamed myself. I have wanted to speak beautiful Japanese. I studies at TLS for 6 months, but they taught me Japanese with hard passions. They gave me a lot of homework and test every class. At the first time, I was thinking it is too much for me, but soon I could feel I can read Japanese faster than I thought. I feel strongly motivated by the feeling that I can do Japanese. I only have 6 months, but I improved my Japanese in this term. If you want to improve your Japanese soon, TLS make your wish come true!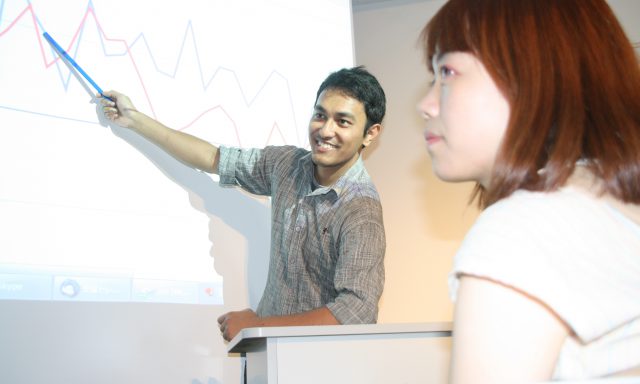 Course Description

At Toyo Language School we place great value on purpose and goal awareness. What do you want to do in Japan? We care about this and offer students who have successfully completed the N2 level of the Japanese Language Proficiency Test (JLPT) 5 plan options to help them learn the skills necessary to advance into a vocational school, university, graduate school, art school, or a career in Japan.
For those who have yet to complete the N2 level, we offer 8 plans catered to each student's individual needs. Students receive regular guidance and counseling every 3 months to keep them on track from admission through graduation.
● Admission Periods: January, April, July, October
● Course Length: Short-Term (3 months, 6 months)
  Long-term (1 year, 1 year 3 months, 1 year 6 months
  1 year 9 months, 2 years)
● Class Length: 45 mins/lesson
● Class Time: ①9:10 - 12:25 / ②13:10 - 16:25
Course Price
Total
186,000 JPY
474,000 JPY
744,000 JPY
900,000 JPY
1,056,000 JPY
1,212,000 JPY
1,368,000 JPY
 
3 months
6 months
1 year 
1 year
3 months 
1 year
6 months 
1 year
9 months 
2 years 
Registration
ー
20,000 JPY
Admission
30,000 JPY
100,000 JPY
Tuition
135,000 JPY
312,000 JPY
540,000 JPY
675,000 JPY
810,000 JPY
945,000 JPY
1,080,000 JPY
Other
21,000 JPY
42,000 JPY
84,000 JPY
105,000JPY
126,000JPY
147,000 JPY
168,000 JPY
Accommodation Price
|   | Initial Fees | 1 month | 2 months | 3 months |
| --- | --- | --- | --- | --- |
| Short-Term | ー | 60,890 – 94,450 JPY | 113,140 – 172,700 JPY | 165,390 – 250,950 JPY |
| Long-Term* | 58,140 – 77,700 JPY | ー | ー | 132,000 – 211,500 JPY |
| Futon Rental (optional) | ー | 2,500 JPY | 5,000 JPY | 7,500 JPY |
*: Contract term of 6-months. Initial fees and 3 months of accommodation fees are due at the time of move-in.
※: Accommodation fees include utilities.
SERVICE
Wi-Fi

Free internet access for all students studying at the school.

Lounge

Student lounge for studying, relaxing, or passing the time.

Library

A variety of reading materials available for study or leisure.

Activities

Experience Japanese culture with cultural experiences and activities.

Language Partners

Improve your communication skills with a language partner.


School Transfer Support

Transfer into a degree program at a Japanese school.

Career Support

Find the perfect job after graduation.

Accommodations

Assistance to find the room that is right for you.
MOTTO JAPAN
RECOMMENDATION
Toyo Language School (TLS) is part of the JIKEI Group of Colleges Global network and offers programs to students seeking to advance into a Japanese institute of higher education. Students seeking employment in Japan after graduation also have access to on-site career support. With programs emphasizing the improvement of practical Japanese language skills through the use of the 4 basis part of language - listening, speaking, reading, and writing - TLS prepares each and every student for what awaits them in the future.
AREA INFOMATION
Tokyo is the definitive city of Japan and the modern world. From the inner 23 wards to its outskirts the metropolis is filled with and exudes its history. Tokyo is both unique and diverse and is the epitome of the modern and traditional coexisting in one place. Start your Japanese studies in the modern yet historic, one-of-a-kind, Tokyo.
TOKYO AREA
Search for schools in same areas

LOCATION
Want to know which areas have more nature or lower rent?
Compare each area by its features here.
AREA COMPARISON