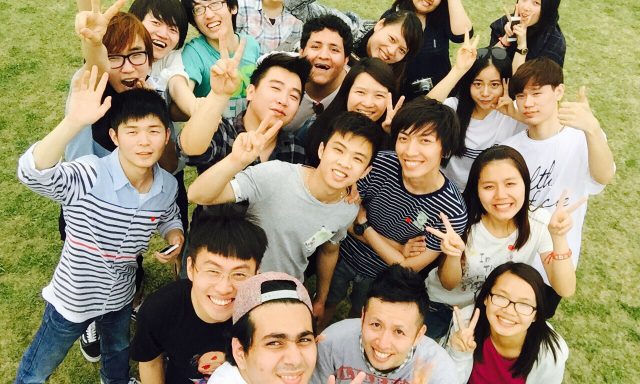 Sendagaya Japanese Institute
INFORMATION
Location

1-1-6 Shimo-Ochiai, Shinjuku-ku, Tokyo, 161-0033
Closest Station

Takadanobaba Station
TEL

+81-(0)3-5337-7001
Principal

Masaki Yoshioka
Founded

1975
WEBSITE
OUTLINE
Number of Teachers

119
Student Capacity

1,728
Number of Students

1,301
Student Nationalities

East Asia (60%) Southeast Asia (34%) Europe (2%) Other (3%)
VOICE
Why this school?
POINT

1

【Carefully Organized Classes that Make Use of the Merit of Our Large School】
Because we are a large school, we are able to create several classes for a given level of Japanese language proficiency. This makes it possible for classes to advance at their own pace and for students to learn in a class that is best suited to their individual needs. In our classes, students do not simply learn Japanese necessary to pass a test but learn the Japanese necessary to advance into the next stage of their academic career.

POINT

2

【Experienced Teachers】
The Sendagaya Japanese Institute Japanese Teachers' Training Program has been training instructors for over 40 years. Our teachers are taught practical theory and skills which they use to teach at institutions in Japan and around the world. At Sendagaya group schools, these Japanese language teachers are helping eager students through their classes and teaching methods.

POINT

3

【Unlimited Support in Your Native Language】
At Sendagaya Group, we have staff from a number of countries including China, Vietnam, Russia, Sweden, and Egypt. Whether it be study questions or help with everyday life concerns come see us as much as you want any time you want.
Students / Teachers Voice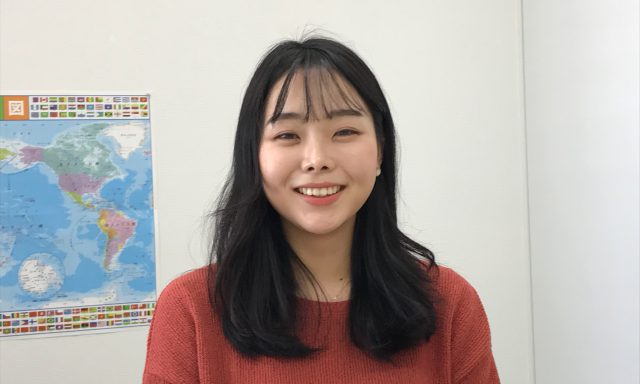 Yeji (South Korea)
After I decided to come to Japan, I started to look for a language institute. The school my friend who lived in Japan recommended to me first was Sendagaya Japanese Institute. The best thing I like about the school is the teachers' close attention because the class is a small group. When I first entered the class, I was surprised at the energy and enthusiasm of the teachers. Every teacher is always cheerful and friendly, and they can explain everything clearly and it is easy to understand.
I am proud of myself to have chosen the right school as my first one in Japan. I think I can speak Japanese better if I study hard here. I will register the next semester as well and study hard!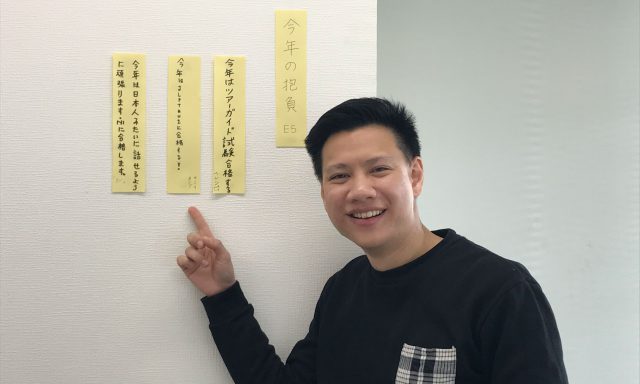 Virapol (Thailand)
At Sendagaya Japanese Institute, the classroom is designed for small groups of students, so I had a great opportunity to speak Japanese all the time when I was in the class. Moreover, because of limited seats, teachers can focus intentionally and specifically on students; leading my Japanese language in every corner became much improved. I could feel that all teachers put much effort to teach and provide the best of knowledge to students. Even though I did not come from Kanji-writing countries, which are difficult for me to study Chinese characters, with kindly support from all the teachers in this school I would be able to pass through the difficult time and able to speak Japanese with confidence.
These are the main reasons I chose Sendagaya Japanese Institute.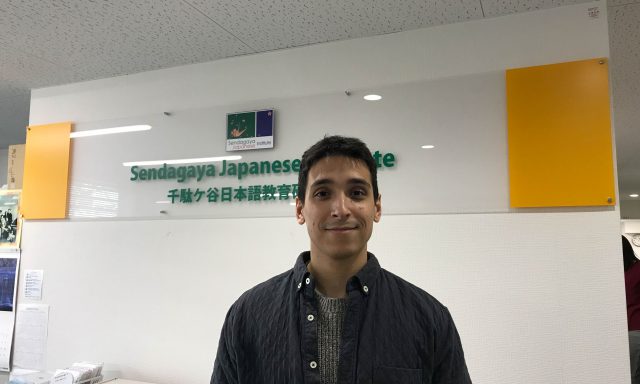 David (Sweden)
So far, my experience at Sendagaya Japanese Institute has been amazing!
Everyone has been extremely helpful and kind. I have studied in Japan twice before and both of those times I felt like the schools did not really try to understand the students and did not try to make it the best experience for them.
However, here I feel like that everyone is doing there absolute best to match the needs of the individual students.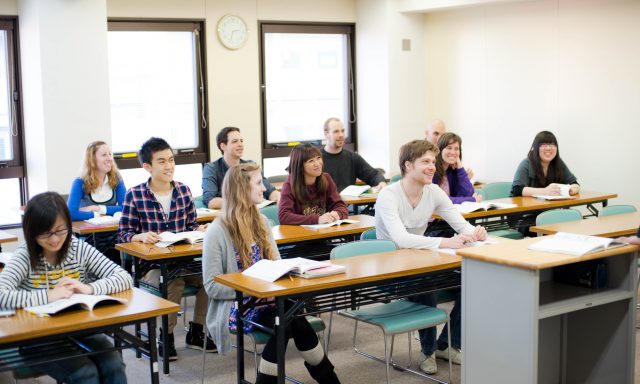 Course Description

The university preparatory course is recognized by the Japanese ministry of education and is designed to help students aiming to advance into an institution of higher education. There are currently more than 1,300 students from all regions of the world studying with us. We are very proud of the high admission rate of our students into the country's most prestigious schools. This is made possible due to our advancement courses that are taught in conjunction with regular academic advising and university-led information briefings and seminars. We also have a diverse staff made up of people from many countries to help students with their everyday needs in their own languages.
● Admission Periods:April, October
● Course Length:6 months - 2 years
● Class Length:45 mins/lesson
● Class Time:➀8:50 - 13:00 / ②13:30~17:40
Course Price
Total
1,161,000 JPY
1,506,000 JPY
 
1 Year
6 Months
2 Years
Registration
20,000 JPY
Admission
60,000 JPY
Tuition
1,035,000 JPY
1,380,000 JPY
Materials
Actual Cost*
Other
46,000 JPY
*: The full costs of any textbooks and other materials are to be paid by the student and are not included in the cost of the course.
Accommodation Price
|   | Option 1 | Option 2 | Option 3 | Option 4 | Option 5 |
| --- | --- | --- | --- | --- | --- |
| Apartment | 271,000 JPY/3 mos. | 301,000 JPY/3 mos. | 331,000  JPY/3 mos. | ー | ー |
| Dormitory | 167,000 JPY/3 mos. | 185,000 JPY/3 mos. | 221,000 JPY/3 mos. | 245,000 JPY/3 mos. | 257,000 JPY/3 mos. |
SERVICE
Wi-Fi

Free internet access for all students studying at the school.

Library

A variety of reading materials available for study or leisure.

Activities

Experience Japanese culture with cultural experiences and activities.

School Transfer Support

Transfer into a degree program at a Japanese school

Career Support

Find the perfect job after graduation

Part-time Work Support

Practice Japanese while earning a little extra money

Accommodations

Assistance to find the room that is right for you.

Airport Pickup

Arrive directly at your accommodation after a long flight.

Study Room

Study for classes or exams in peace and quiet.
MOTTO JAPAN
RECOMMENDATION
Sendagaya Japanese Institute, established in 1975, has over 40 years of history and tradition. More than 20,000 students from all over the world have studied Japanese in their courses. The school's long-term university preparatory course is accredited by the Ministry of Education, Culture, Sports, Science and Technology (MEXT) in Japan. Sendagaya Japanese Institute office staff is also very international with native Chinese, Thai, Vietnamese, Arabic, Russian and Swedish speakers ready to support students with sincere care.
AREA INFOMATION
Tokyo is the definitive city of Japan and the modern world. From the inner 23 wards to its outskirts the metropolis is filled with and exudes its history. Tokyo is both unique and diverse and is the epitome of the modern and traditional coexisting in one place. Start your Japanese studies in the modern yet historic, one-of-a-kind, Tokyo.
TOKYO AREA
Search for schools in same areas

LOCATION
Want to know which areas have more nature or lower rent?
Compare each area by its features here.
AREA COMPARISON