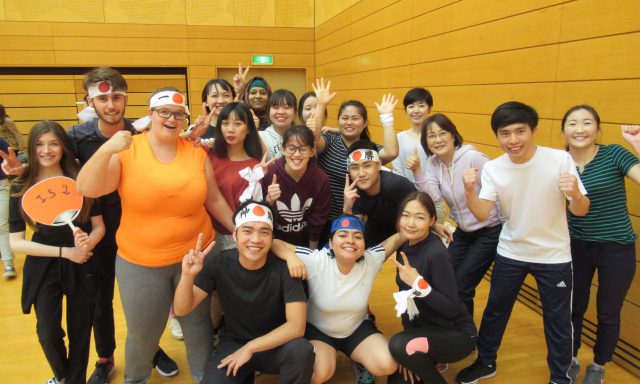 Academy of Language Arts
INFORMATION
Location

Daini Tobundo Bldg., 2-16 Ageba-cho, Shinjuku-ku, Tokyo 162-0824
Closest Station

Iidabashi Station
TEL

+81(0)3-3235-0071
Principal

Wachio Ohinata
Founded

1984
WEBSITE
OUTLINE
Number of Teachers

44
Student Capacity

322
Number of Students

249
Student Nationalities

East Asia (40.8%), Southeast Asia (19.2%), North America (6.8%), South America (3.6%), Oceania (1.2%), Europe (21.6%), Other (6.8%)
VOICE
Why this school?
POINT

1

【Conversation-Based Classes】
ALA divides students into more than 9 levels, ranging from beginning to advanced levels according to their individual proficiency. Learn all kinds of "spoken Japanese" from "survival" Japanese to language that can be used in academic, business, and many other situations.

POINT

2

【Students from Many Nations】
Japanese language learners from over 35 countries are registered at ALA. The common language they use to communicate with each other is, of course, Japanese! It's not only a good opportunity to study Japanese, but also to meet many people from various countries and learn about their culture.
Enjoy life in Japan with all of your new friends.


POINT

3

【Gracious Support】
Hospitality and all-around assistance are important and ALA delivers. Support in finding full-time or part-time work, continuing on to institutions fo higher education, visa applications, and more are all available in one place. Enjoy the homey atmosphere as well as the support of multi-lingual staff who are always ready and willing to help students in any of their endeavors.
Students / Teachers Voice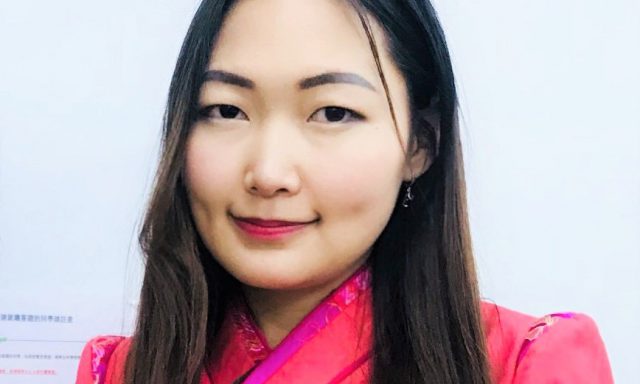 Gantuya (Mongolia)
Before coming to Japan from Mongolia, I had an image in my head of what it would be like to study abroad for the first time. I also felt a bit anxious thinking, "will I be able to live in Japan on my own?" or "will I be able to learn enough to not let my parents down?"

After I started studying at ALA, all of my anxiety flew away. What's more, I was even awarded a scholarship thanks to the support of the school's amazing teachers!

The teachers' instruction methods are easily comprehensible. For instance, they use original images to explain vocabulary in a way that is easy to understand. Each lesson is taught with enthusiasm.

Not only was I taught Japanese language but also given important life tips to help me with my everyday troubles in Japan, future goals, and more. I received a lot of advice and learned many things that can't be found in any textbook.

I will keep trying my best for the future with this great experience at ALA.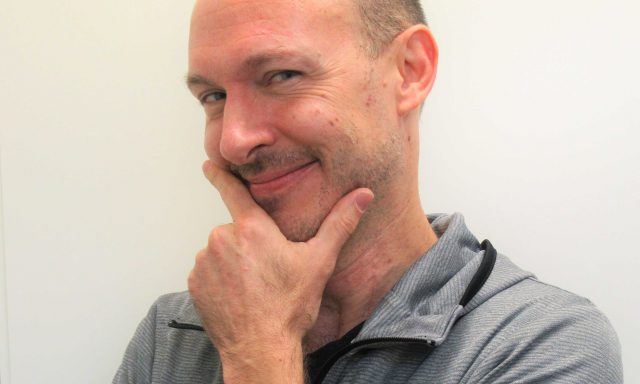 Nicolay (Luxembourg)
ALA is a great place to study Japanese. Their excellent staff are totally focused on making your learning experience a success by furthering your speaking skills to the utmost, while at the same time making sure your reading and comprehension skills stay on track, too. The reception staff are extremely helpful with anything that relates to your life in Japa. Life in a foreign country is so much more fun when you can communicate in the target language and this sure is the place to learn it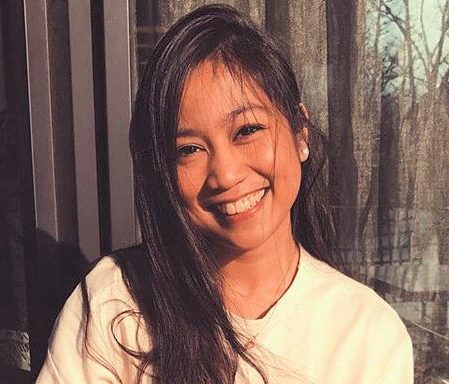 Nikki (Philippines)
I came to ALA with high hopes they'd help me turn from someone who had no knowledge about the Japanese language at all to someone who could converse with Japanese people without having to "play charades" or act out every word I want to say. Basically, I just really wanted to be able to express myself fluently in Japanese.

And I tell you, ALA did not disappoint. Teachers have made learning Japanese so easy and fun for beginners like me. The teachers are very engaging and would go out of their way to make sure you fully understand the lessons. Their style of teaching is impeccable and you could easily apply all your learning to daily life in Japan.

In my 6-month stay with ALA, I became able to do a lot more than just exchanging greetings. With confidence, I can now go shopping, get groceries in the supermarket, order food at a restaurant, ask for and even give directions, and of course, introduce myself properly to a Japanese person I've met for the first time. I can just talk about my hobbies, my hometown, etc.

I can now carry a basic daily conversation and make sure I get what I want to say across. Traveling around Japan has just become even more enjoyable!

ALA, doumo arigatou gozaimashita!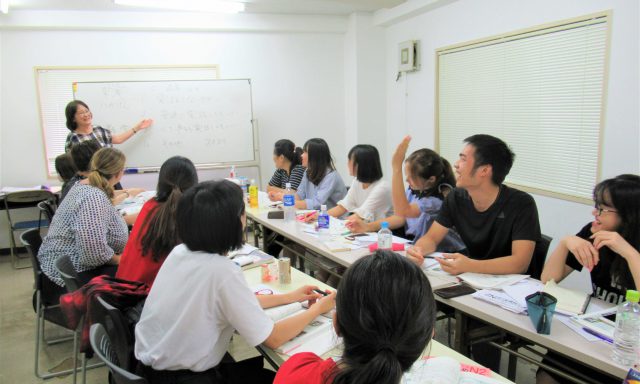 Course Description

Many schools study in this course with the goal of being able to converse in Japanese. Our conversation based classes are what makes our school stand out from the rest. Of course, students will learn about kanji and how to read and write as well. Through our classes, students will gain the skills necessary for and become accustomed to speaking Japanese in their everyday life in Japan. We host students from over 40 countries and many different backgrounds every year at ALA. The Japanese language comes to life when you study with us!

● Admission Period:January, April, July, October
● Course Length:1 year (April), 1 year 3 months (January), 1 year 6 months (October), 1 year 9 months (July), 2 years (April)
● Class Time:➀ 09:30 - 13:30 / ② 13:40 - 17:40
Course Price
Total
388,400 JPY
550,740 JPY
701,200 JPY
 
6 months
9 months
12 months
Application
21,600 JPY
Admission
54,000 JPY
Tuition
307,800 JPY
467,640 JPY
615,600 JPY
Materials*
5,000 JPY
7,500 JPY
10,000 JPY
*: Does not include the cost of textbooks.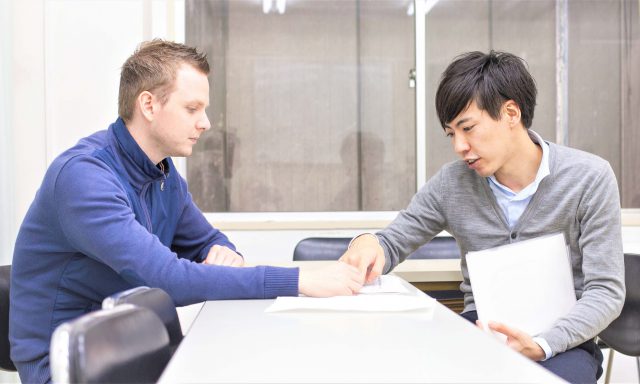 Course Description

This course makes it possible to arrange for lessons aimed at specific goals at a time and place* of your choosing. Through their experience at our school, instructors have become experts in the instruction of conversational Japanese and cater these skills to each student's individual needs. Everything from travel, short-term residencies, and survival Japanese to everyday and business Japanese language is possible with our instructors.

*Students are responsible for the cost of transportation for the instructor.
Course Price
Total
6,480 JPY
9,462 JPY
12,548 JPY
 
1 hour
1.5 hours
2 hours
Tuition
6,480 JPY
9,462 JPY
12,548 JPY
Materials
Varies
SERVICE
Wi-Fi

Free internet access for all students studying at the school.

Activities

Experience Japanese culture with cultural experiences and activities.

School Transfer Support

Transfer into a degree program at a Japanese school.

Career Support

Find the perfect job after graduation.

Part-Time Work Support

Practice Japanese while earning a little extra money.

Accommodations

Assistance to find the room that is right for you.

Bank Account Assistance

Assistance with opening your very own bank account in Japan.
MOTTO JAPAN
RECOMMENDATION
Students from over 30 countries around the world are attracted to ALA Japanese Language school for it's warm and atmosphere and hospitality. Through ALA's courses and activities student not only learn Japanese langauge but also lear about the country's society, culture and customs. This enables them to strengthen their ties with Japan and their peers. ALA also provides assistance to students considering advancement into institutions of higher education as well as careers in Japan.
AREA INFOMATION
Tokyo is the definitive city of Japan and the modern world. From the inner 23 wards to its outskirts the metropolis is filled with and exudes its history. Tokyo is both unique and diverse and is the epitome of the modern and traditional coexisting in one place. Start your Japanese studies in the modern yet historic, one-of-a-kind, Tokyo.
TOKYO AREA
Search for schools in same areas

LOCATION
Want to know which areas have more nature or lower rent?
Compare each area by its features here.
AREA COMPARISON