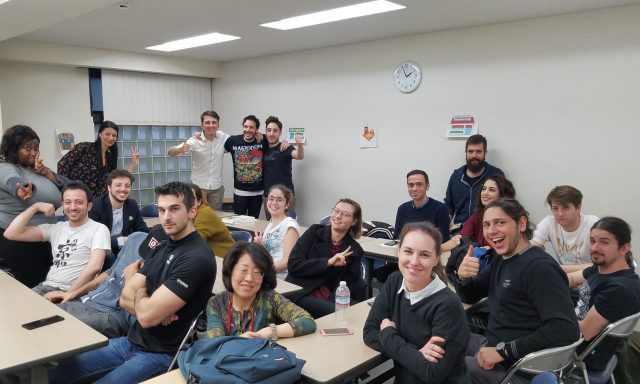 Intercultural Institute of Japan
INFORMATION
Location

2-20-9 Taito, Taito-ku, Tokyo, 110-0016
Closest Station

Shin-okachimachi, Okachimachi Station
TEL

+81-(0)3-5816-4861
Principal

Sanae Kato
Founded

1977
WEBSITE
OUTLINE
Number of Teachers

60
Student Capacity

700
Student Nationalities

East Asia (47%), Southeast Asia (14%), North America (8%), South America (3%), Europe (23%), Other (5%)
VOICE
Why this school?
POINT

1

【Interactive Learning】
Our teachers make every effort to provide highly interactive classes for our students. It is because of this we are able to help our students say what they want to say in all kinds of situations. Japanese is the only language that we use in our classes and our students are always lively and ready to speak up.

POINT

2

【Courses as Short as 1 Week】
For students on short-term stay visas, we offer weekly courses that start every Monday. Students may study with us for as little as one week in our conversation oriented courses. Students who studied Japanese in their home countries but didn't have opportunities to use the language, as well as people who simple find speaking Japanese difficult, are all welcome to participate in these specially designed courses. Weekly courses are even open to complete beginners.

POINT

3

【Goal-Oriented Learning】
Students at the intermediate level and above are able to choose from a number of elective courses to meet their individual language goals. JLPT and EJU preparation, business Japanese for job-hunting, and a number of other courses are available to help students work on the areas of Japanese language that need a bit more practice. We also have a career support program to help students prepare for entering the Japanese job market.
Students / Teachers Voice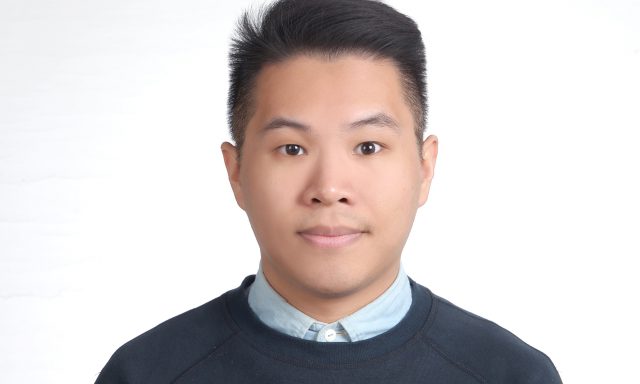 Wei Xyuan (Taiwan)
Everybody at this school is very warm and welcoming. All the teachers are also very fun and are like friends to the students. In class, we don't simply study the textbook but also learn many practical skills. Everything about this place is amazing!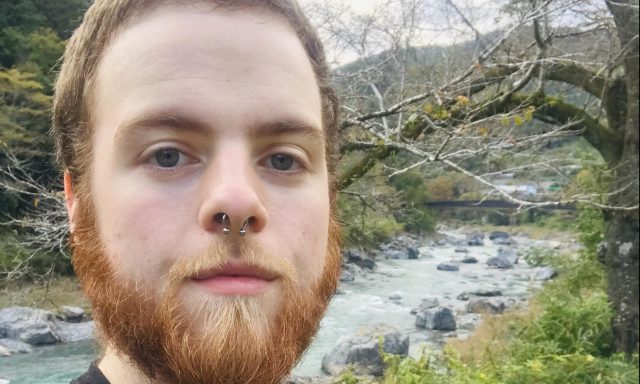 Brandon (Canada)
Studying at the Intercultural Institute of Japan for these past 9 or so months has been amazing. I've made a lot of friends, and have grown a lot as an individual due to learning about not only the Japanese language and culture/lifestyle but also about other people as well. The staff and teachers are extremely helpful, I've learned so much Japanese, and I look forward to studying for another year here and continuing to expand my Japanese knowledge!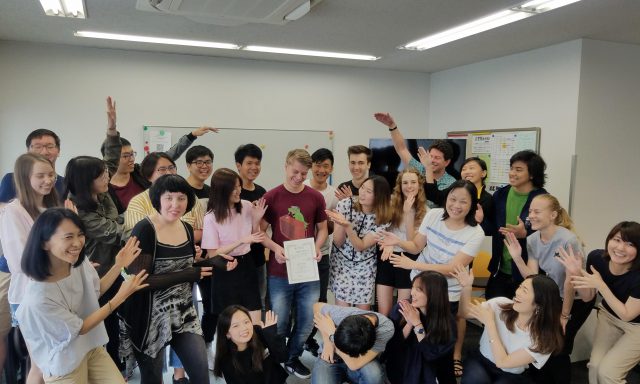 Course Description

This course is designed to help students improve their conversation (communication) skills. Students with prior experience studying Japanese may start on any Monday. The curriculum is designed in such a way that students can study for as little as one week which makes it easy to join at almost any time in the year.
● Admission Period:Every Monday
● Course Length:Short-Term (starting at 1 week)
● Class Length:40 mins/lesson
● Class Time:➀ 10:00 - 13:10
Course Price
Total
45,000 JPY
70,000 JPY
95,000 JPY
120,000 JPY
320,000 JPY
 
1 week
2 weeks
3 weeks
4 weeks
12 weeks
Admission
20,000 JPY
Tuition
25,000 JPY
50,000 JPY
75,000 JPY
100,000 JPY
300,000 JPY
Materials
Not Included
Accommodation Price
|   | 1 week |  2 weeks | 3 weeks | 4 weeks | 12 weeks |
| --- | --- | --- | --- | --- | --- |
| Homestay | 54,972 JPY | 90,504 JPY | 126,036 JPY | 161,568 JPY | 445,824 JPY |
| Hotel | 43,900 JPY | 83,800 JPY | 123,700 JPY | 163,600 JPY | 432,400 JPY |
| Dormitory | 42,000 JPY | 81,000 JPY | 119,500 JPY | 158,000 JPY | 466,000 JPY |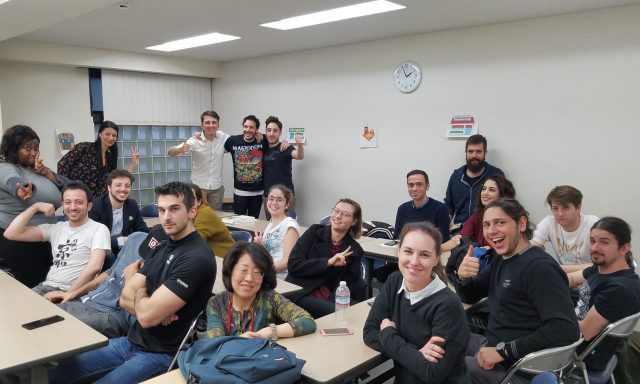 Course Description

This course is designed to improve all four communication proficiencies (reading, writing, listening, and speaking). Most students that participate in this course are people who want to study at a Japanese school or work at a Japanese company. Students at the intermediate level and above may choose from a number of electives to meet their own personal study goals (test preparation, business Japanese, etc.).
● Admission Period:January, April, July, October
● Course Length:Long-Term (1 year, 1 year 3 months
  1 year 6 months, 1 year 9 months, 2 years)
● Class Length:50 mins/lesson
● Class Time:➀ 9:20 - 13:05 / ② 13:25 - 17:15
Course Price
Total
850,000 JPY
1,045,300 JPY
1,228,800 JPY
1,436,900 JPY
1,620,000 JPY
 
1 year
1 year 3 months
1 year 6 months
1 year 9 months
2 years
Application
20,000 JPY
Admission
60,000 JPY
Tuition
700,00 JPY
875,000 JPY
1,050,000 JPY
1,225,000 JPY
1,400,000 JPY
Materials
Not Included
Other
70,000 JPY
90,300 JPY
98,800 JPY
131,900 JPY
140,000 JPY
Accommodation Price
|   | 1 year |
| --- | --- |
| Sharehouse | 694,000 JPY |
| Dormitory | 938,000 JPY |
SERVICE
Wi-Fi

Free internet access for all students studying at the school.

Lounge

Student lounge for studying, relaxing, or passing the time.

Library

A variety of reading materials available for study or leisure.

Activities

Experience Japanese culture with cultural experiences and activities.

School Transfer Support

Transfer into a degree program at a Japanese school.

Career Support

Find the perfect job after graduation.

Part-Time Work Support

Practice Japanese while earning a little extra money.

Accommodations

Assistance to find the room that is right for you.

Airport Pickup

Arrive directly at your accommodation after a long flight.
AREA INFOMATION
Tokyo is the definitive city of Japan and the modern world. From the inner 23 wards to its outskirts the metropolis is filled with and exudes its history. Tokyo is both unique and diverse and is the epitome of the modern and traditional coexisting in one place. Start your Japanese studies in the modern yet historic, one-of-a-kind, Tokyo.
TOKYO AREA
Search for schools in same areas

LOCATION
Want to know which areas have more nature or lower rent?
Compare each area by its features here.
AREA COMPARISON