Live
Japanese Residence and My Number Cards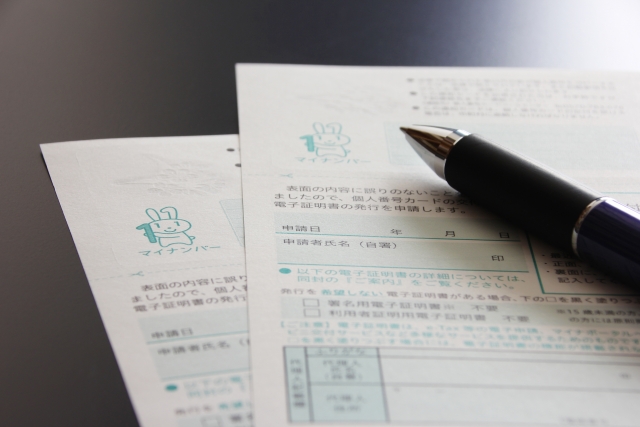 To stay in Japan for a period of longer than 90 days you will require two more documents in addition to your visa for entry. These are a residence card and an individual number (aka My Number) card. The residence card is required for all foreign nationals living in Japan and individual numbers are issued to all residents (foreign and Japanese) by the municipalities in which they live.
Residence Cards
In 2012, the gaikokujin tōrokusho (foreigner registration card) was replaced by the zairyū (residence) card. It is the main (and often the only) form of Japanese photo identification that foreign residents in Japan use in their everyday lives. It is one of the last documents received during the immigration process and it displays the following information:
Photo
Full name as printed on your passport
Nationality
Birthdate
Resident number
Address in Japan
Residency status
Validity period
Updated addresses (on the back)
Residence cards are issued at Japan's major ports of entry after completing the visa application process abroad. After arriving in Japan, all foreign nationals are required to keep the card in their possession at all times as proof that they are in the country legally. Failure to do so can result in fines and even imprisonment.
When moving to a new residence within Japan, the municipal offices of the old and new areas of residence must be informed within 14 days of your move. The immigration bureau must be informed when changing schools or employers and they are also the ones who take care of applications for changes to residency status.
Residence cards can be used as identification for the following purposes:
Opening a bank account
Buying a mobile phone
Apply for a job
Buying a car
Buying a house
Selling clothing at a consignment shop
Etc.
Individual Number (My Number) Cards
The social security and tax identification (My Number) system was introduced in late 2015 in an effort to simplify and streamline administrative procedures relating to social security, taxes, and disaster response. All residents of Japan (Japanese and foreign) are issued a 12-digit number which is used in matters pertaining to employment, wages, taxes, insurance, and financial matters (i.e. the bank) having to do with the cardholder. Municipal offices issue everyone a green paper notification (tsūchi) card which can be used to apply for more sturdy, plastic My Number Card that bears the owners photo on the front. The as the notification card does not have a photo, it cannot be used as identification on its own. Both cards bear the following information:
Full Name
Individual Number
Address
Date of Birth
Date of Issue
Issuing government body
While the notification card does not have an expiration date, the My Number Card expires after 10 years of its issue. (for people 20 years or older). Electronic certificates are valid for up to 5 years after their issue. At this point in time, applying for a plastic My Number card is optional.
It is not a requirement for foreign nationals to keep My Number cards in their possession at all times. However, it is highly recommended that these cards be kept in a safe and secure location in order to prevent identity theft and fraudulent use of your card.
Both Cards are Important
Regardless of whether or not you feel the need for these cards, they are both very important for living life in Japan and should be kept in safe locations. If you are to lose either one of these cards, be sure to inform the proper authorities as soon as possible and get replacements.