Trends
Japanese Stationery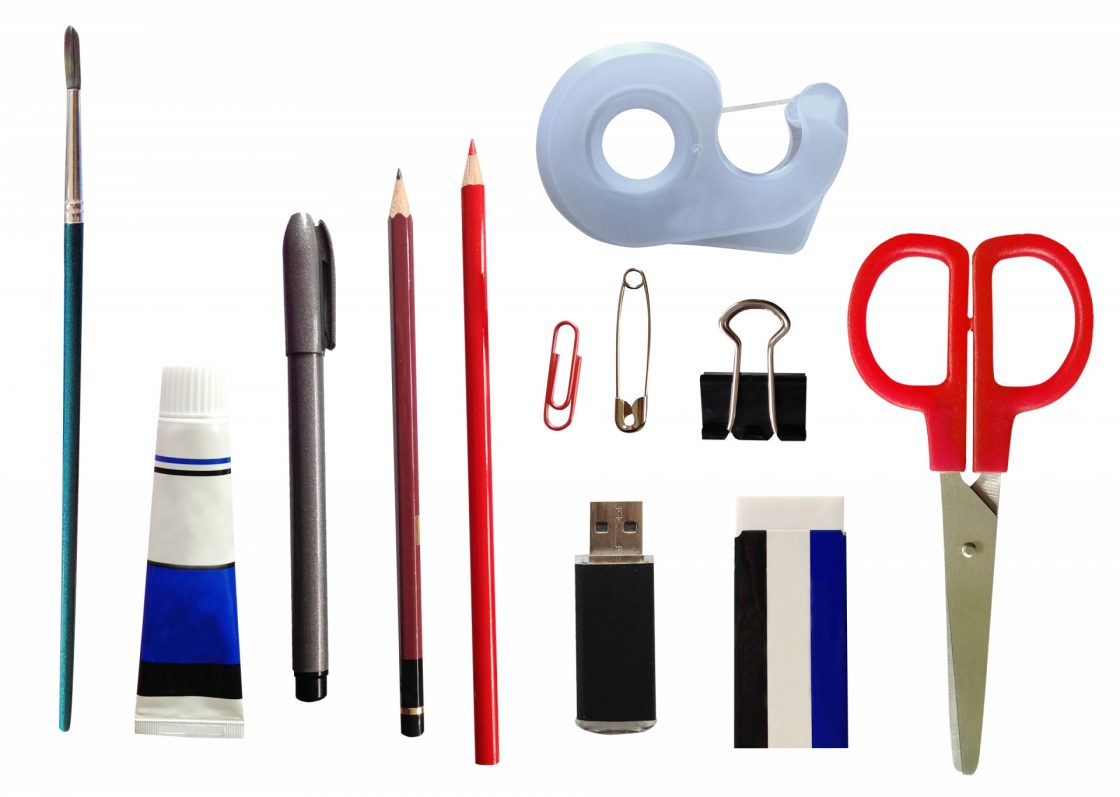 Japanese stationery is more than just paper, pens, and paper clips. This article discusses the Japanese stationery industry, it's products, and how they have evolved to meet the needs of the Japanese and global market.
The Stationery Sought Worldwide
Known for superlative quality, affordability, and stylish and thoughtful design, Japanese stationery is notoriously unparalleled. Eraser dust cleaners, water brushes, no-smear highlighter pens, and staple-free staplers — Japanese stationery continuously revives our appreciation of these little analog pleasures. Encapsulating the Japanese tendency to produce every item to perfection, from the smallest of details to overall functionality, there is no shortage of reasons why this stationery is sought after by people all over the world.
Roots, Modern Needs, and Product Applications
Designers, engineers, and manufacturers go to great lengths to consistently produce state-of-the-art products, creating a sort of cult phenomenon surrounding these everyday school and office supplies — an excavation of the extraordinary from the ordinary. A longstanding emphasis on the matters of paper and pen may stem from traditional calligraphy and the ancient craft of origami ('folding paper'). An indispensable motif of Japanese culture and tradition, origami gave birth to the invention of washi paper, a type of soft, thin, yet durable paper made from local fibers and used for the likes of origami, calligraphy, and drawing. Typically handmade and involving a tedious crafting process, the habit of meticulousness and attention to quality is deeply ingrained into Japanese culture.
The country's tradition of calligraphy, or shodō, has also stressed the importance of good penmanship. Having developed as a high form of art, calligraphy manifests an appreciation of the aesthetics of the Japanese language. Children in Japan continue to learn calligraphy at the elementary school, enabling them to grasp from a young age the need for fine writing materials to facilitate a complex writing system. Involving a scrupulous study of stroke endings, line shapes, and stroke orders, Japanese penmanship remains a significant form of expression today. As such, the emergence of the modern 'fudepen' draws from the texture and ergonomics of brush and pen to help users practice shodō techniques. It incorporates a cartridge and a nib made either from felt, synthetic hair or real hair, and is made to be compatible with regular writing paper. From there, watercolor brush pens and water pens were also invented, rendering art-making more convenient and tidy.
Furthermore, the Japanese emphasis on penmanship also gave rise to the development of fine-tip pens — most notable are the Pilot Hi-Tec-C Gel Pen and Uni-ball Signo Gel Pen. With needle-like tips smaller than any pen produced by Western manufacturers, these intricate writing tools allow you to write clearly and in great detail, even at a very small size.
Always Evolving
The impressiveness of Japanese stationery derives not only from its ingenuity and functionality but from a relentless desire to improve even the smallest of details. For instance, the no-smudge highlighter takes care of consumers' penchant for aesthetically appealing documents; the Kadokeshi eraser, containing twenty-eight corners (three times the normal eraser), allows one to erase more precisely; and the Harinacs staple-free stapler uses a punch-and-fold technology to make stapling safer for children and simplify the process of recycling.
 Despite the abundance of high-end stationery in Europe, Japan has been able to stay ahead of the game by applying cutting-edge technology to low-cost, mass-market items so as to satisfy consumers' needs and wants. Most famously, Jetstream pioneered low-viscosity, oil-based ballpoint pens that have made for extremely smooth writing; meanwhile, Frixion pens, using a special erasable ink that took over thirty years to develop, have indelibly changed the experience of note-taking. Far from being just a local craze, the influence of Japanese stationery is far-reaching. Since European children often use ballpoint pens and correction fluid at school, while Japanese children generally use wooden or mechanical pencils, Frixion had their initial launch in Europe in 2006. Almost immediately, they earned a comfortable spot in the local market and became a standout success. Following global expansion, over one billion units of Frixion pens were sold worldwide by 2014.
Owing to its long-term success and continuous evolution of everyday products, Japanese stationery shopping is as addictive an activity as ever. With whole department store buildings dedicated to stationery alone, first-timers may find it hard to navigate this seductive labyrinth. The most well-known stationery store in Japan is Itoya, a century-old shop that first opened in Ginza, Tokyo in 1904. Today, it has eight different locations in the nation's major cities and nine specialty stores called 'top-drawer' spread around Japan and America. Its flagship store has twelve floors selling everything from notebooks, invitation cards, and pens to travel accessories, home decor, and crafty souvenirs. Resembling a kind of stationery theme park, Japan has certainly changed the often monotonous experience of shopping for school and office supplies.