Trends
The Yokocho Boom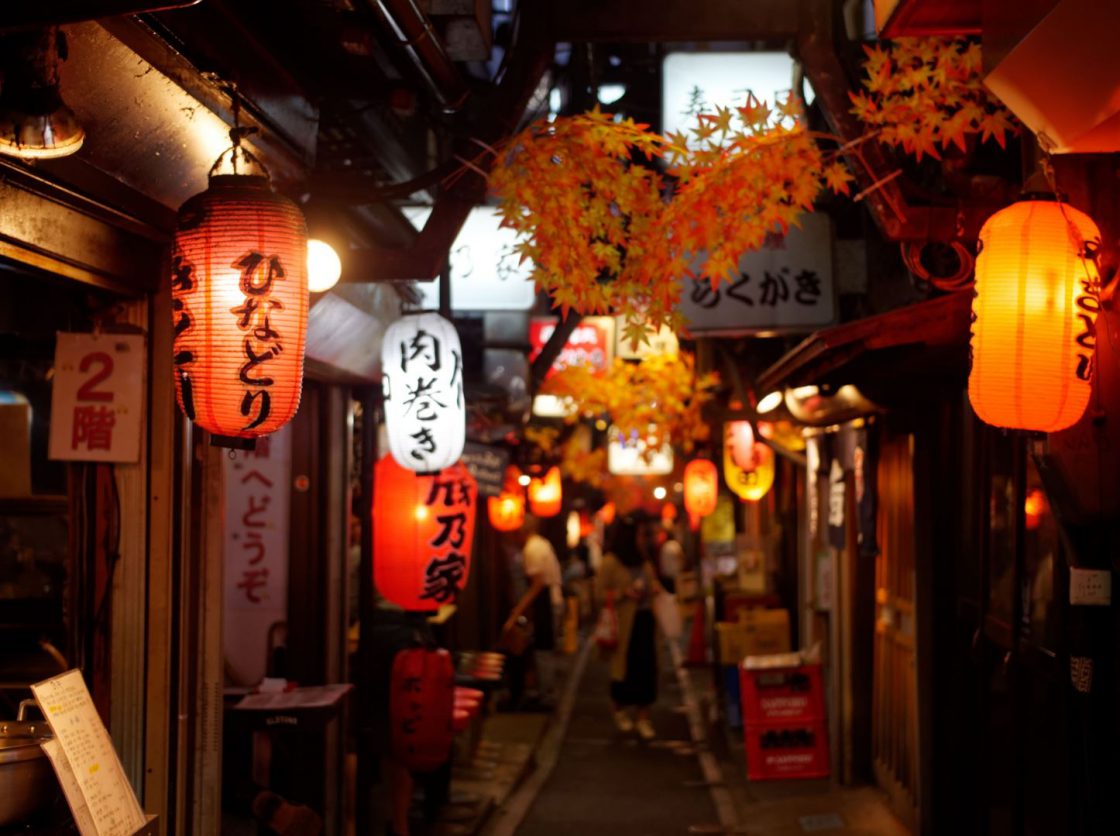 This article provides a glimpse into the world of Japanese yokocho, their origins, and rise in popularity among modern day Japanese youth. 
Remnants of Bygone Days
One step into the yokocho of Japan and you have immediately swept away from the city's modern urbanscape and thrust into the confines of a narrow street overflowing with remnants of bygone days.
The term yokocho, literally meaning 'side street', refers to an alleyway or lane off the main street, typically filled to the brim with small, crowded bars, local eateries, food stalls, and shops. At least, that's how we identify Japan's yokocho today. In recent years, yokocho have become more popular with young people and tourists, fashioned as a place where culture and nostalgia abound. The past decade has seen a surge of new yokocho popping up around Japan. Serving up delicious cuisine, a bustling atmosphere, and nostalgic charm, it's no wonder they are experiencing somewhat of a boom. However, Japan's yokocho did not always retain the heartwarming and trendy ambiance it does today.
Out from Ruin
Many of Japan's yokocho have risen out of the ruins left behind by the Second World War. Where marketplaces were destroyed and cities underwent a process of reconstruction, yokocho typically sprang up as black markets, a result of the government's highly-controlled restrictions on common goods following the war. One of the more famous yokocho in Tokyo is Shinjuku's Omoide Yokocho ('Memory Lane'), a place which notoriously sold cow and pig offal, amongst other restricted items. Before the alleyway was devastated by fire in 1999, it had no toilets and thus earned a nickname still used today, 'Piss Alley'. Since the fire, Memory Lane has been rebuilt with restrooms, but still intends to harken its post-war beginnings through tiny eateries and bold menus containing the likes of pig testicles and frog sashimi.
When sugar products were hard to come by, Ueno district's Ameyoko (Ameya-Yokocho) was lined with candy shops, as well as stores selling surplus American army goods, hence the double meaning of 'ame' in its name. Today, the area houses over one hundred and eighty shops, not only selling tax-free goods like clothes and bags, but also fresh fish, dried foods, and spices.
The Yokocho Revival
During the post-war period, yokocho were typically frequented by middle-aged and older men. Where eateries and bars only sat a handful of people, their chaotic and cramped atmosphere acquainted customers and vendors in a casual setting, fostering an ideal place for men to fraternize shoulder-to-shoulder. In recent years, however, yokocho have become more welcoming and attractive to women and younger people. Having expanded their menus to include much more than just motsuni and yakitori, and cultivated an inclusive and friendly atmosphere, it is no longer rare to see women and youths at yokocho, possibly in search of a source of nostalgia or a relaxing break from the hustle of everyday life. Gradually, tourists have also begun to seek out yokocho for a glimpse into Japanese culture and history.
Reviving Japan's yokocho culture also encompasses an effort to recreate yokocho with a modern flair. In 2008, Ebisu Yokocho was constructed to replace and rejuvenate an old shopping arcade. A warren of small retro-themed restaurants offer a variety of Japanese delicacies; red lanterns, wooden counters, low-slung tables, and stools preserve a sense of tradition; while an overall bright and clean aesthetic keeps up with more modern standards of dining. Themed yokocho districts such as Shinagawa Seafood Center and Shibuya Meat Yokocho have also gained popularity since their openings in 2009.
Japan's back alleys are certainly worth the visit. While they often boast reasonable prices, some yokocho such as Golden Gai in Shinjuku or Nombei Yokocho (Drunkard's Alley) in Shibuya, which are designed more for drinking and small eats, will charge a seating fee or serve an appetizer in lieu of one, so it might be useful to inquire before you sit down. Some bars may only sit up to five people at a time so it might be best to avoid going in big groups.