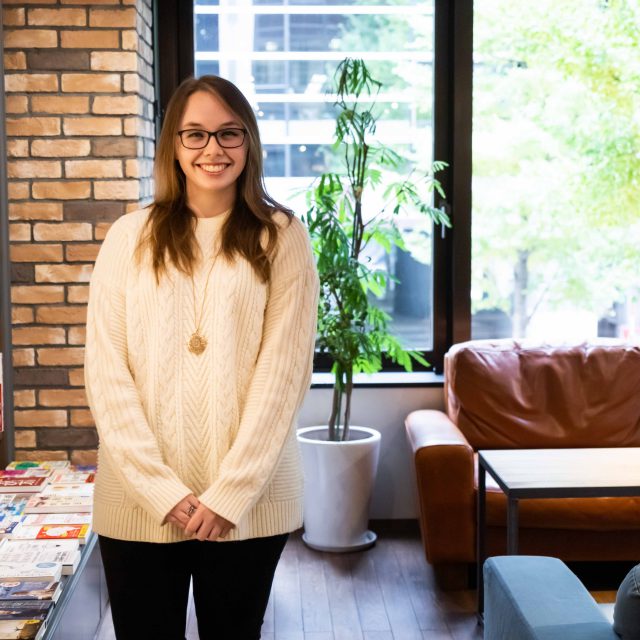 Q1
Why did you want to study in Japan?

I previously lived and worked in Japan and wanted to learn more of the language.
Q2
Are you glad you came to Tokyo?

Yes, I love Hokkaido. It's similar to home for me.
Q3
What is your dream for the future?

My dream is to one day work with the Canadian government and helps inspire more people to come to Japan.
Q4
Tell us about your current study or research.

Currently, I am studying Japanese at Hokkaido JaLS in hopes of furthering my understanding of the language.
Q5
What is your MOTTO?

Enjoy life and all it has to offer while you can.
Q6
Please give a message to students who are considering studying in Japan.

Japan is a place completely unlike anywhere else. You will meet the most interesting people and have some of the best experiences of your life.