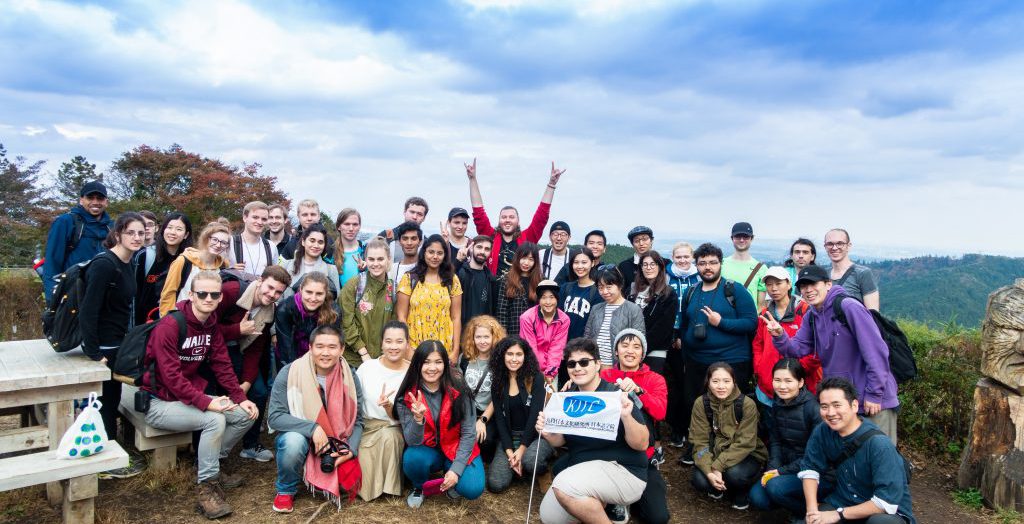 Manga, Cooking, and Tea Ceremony Courses… Kudan Has it All!
Kudan Institute of Japanese Language & Culture
Conversation in Japanese is also difficult for students who learn the language in their home countries. After all, who do you speak with when the vast majority of native Japanese speakers live in one country? "Practice makes perfect," is something that many of us were told growing up but in order to practice appropriately, efficiently, and effectively, it is necessary to have teachers, advisors, or mentors with more experience than yourself. Kudan Institute of Japanese Language & Culture (KILC) recognizes this and has created an intensive communication-oriented curriculum to help its students develop the practical skills they need to express themselves and be understood when speaking in Japanese. MOTTO JAPAN paid a visit to the school, observed some classes, and spoke to some students and staff to learn more.
Location, Location, Location!
KILC is located a short walk from Suidobashi Station in the Bunkyo Ward of central Tokyo which is considered to be an academic center of the metropolis. Surrounded by university buildings and trade schools, KILC students enjoy an environment in which they are always surrounded by Japanese students. However, the areas surrounding the school is also home to a number of fun and interesting places. These include Tokyo Dome—the world's largest covered baseball stadium—and the surrounding amusement park, spaces, and shopping centers to the north and Jinbocho—the antique and used book capital of Japan—to the south. Needless to say, there is always fun to be had and new discoveries to be made here.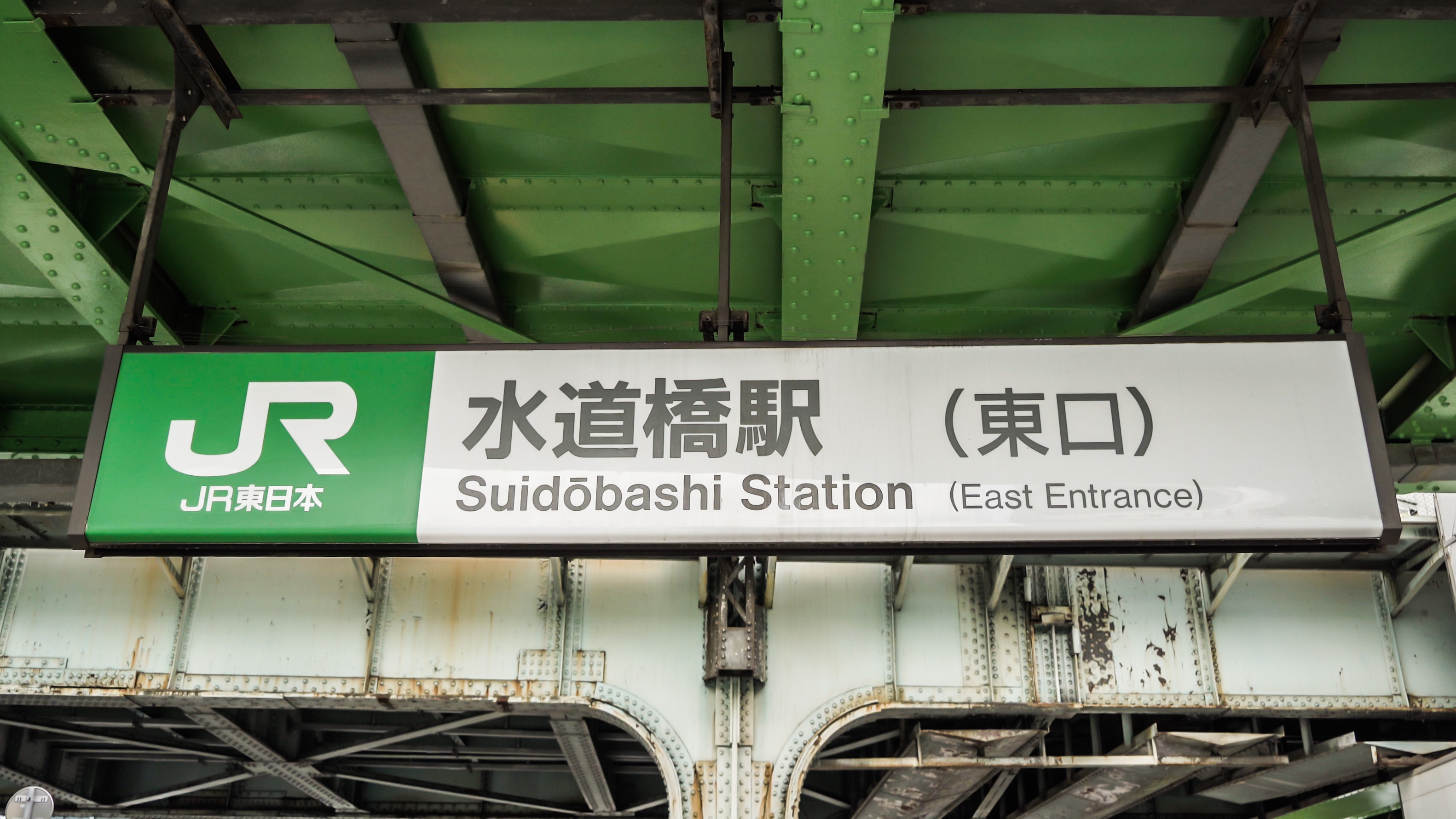 School to the south, Tokyo Dome to the north, Suidobashi Station is your gateway to the best Japanese experience
The Fun Doesn't Stop in Town
KILC offers courses many of the courses you would expect of a Japanese language school. These include general, kanji, JLPT preparation, and career preparation courses. However, unlike many other Japanese schools, it also offers a conversation-specific course and—even more rare—manga, tea-ceremony, and cooking courses for students with very specific interests in these areas of Japanese culture.
Conversation Course
KILC's conversation course is one of several courses that are available year-round at the school. It is also one of the most popular and one of the few conversation-based courses in Japan that sponsor student visas. Classes are split by proficiency level and provide valuable opportunities to do what many consider to be the most important aspect of interpersonal communication—speak. Students not only learn Japanese that is useful for travel and everyday life in Japan, but they also work towards achieving the level of proficiency necessary to express their own thoughts and feelings as well as engage in a deeper level of discourse with other speakers of Japanese. This is a skill that many feel they lack and KILC has worked to address this and helped many students achieve personal their language, personal, and professional goals.

Successful KILC Graduates
Manga Course
In collaboration with Nihon Manga Juku—which has produced many successful graduates including the author of Cells at Work! (「細胞の話」), Akane Shimizu—KILC's special manga course offers a unique opportunity for students learning Japanese to also learn how to create their own manga under the tutelage of pro manga artists. The course is open to students of all Japanese language levels (including those who have never studied before) and all artistic levels for 1, 2, or 3 months.

Manga artists in the making!
Tea Ceremony Course
For those interested in the art of the Japanese tea ceremony, a 1 month-long short-term course is available one a year. The course covers everything from tea ceremony basics including orientation and introductions to each tool and how to properly partake of traditional Japanese sweets to how to prepare tea and host guests. The course is also open to local Japanese people which makes it a great opportunity to make use of what you have learned in your Japanese language classes. The course culminates in a certificate issued by KILC.

KILC's on-site Japanese style room for use in tea ceremony instructions
Cooking Course
Available 4 times a year, the KILC cooking course is a great opportunity for students who are interested in learning the basics of Japanese cuisine as well as recipes that can be prepared at home. In this 1-month course, students learn about sushi, dashi (Japanese soup stocks), bento, Japanese sweets, as well as about the ingredients that are regularly used in Japanese cooking. The course is open to students of all Japanese levels, so anybody can join and learn recipes to wow their family and friends.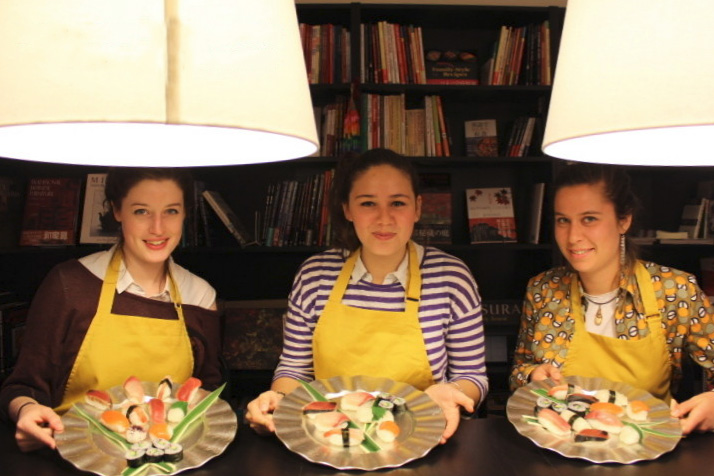 Such delicious looking sushi!
Facilities Designed with Your Success in Mind
KILC  provides the clean and well-lit environment that one would expect from a school but while also maintaining a homey environment in which students can easily interact with each other between classes as well as before and after school. A study room in the upper levels of the school also functions as a library and social area where students can enjoy spending time with each other, eat, or curl up with a book.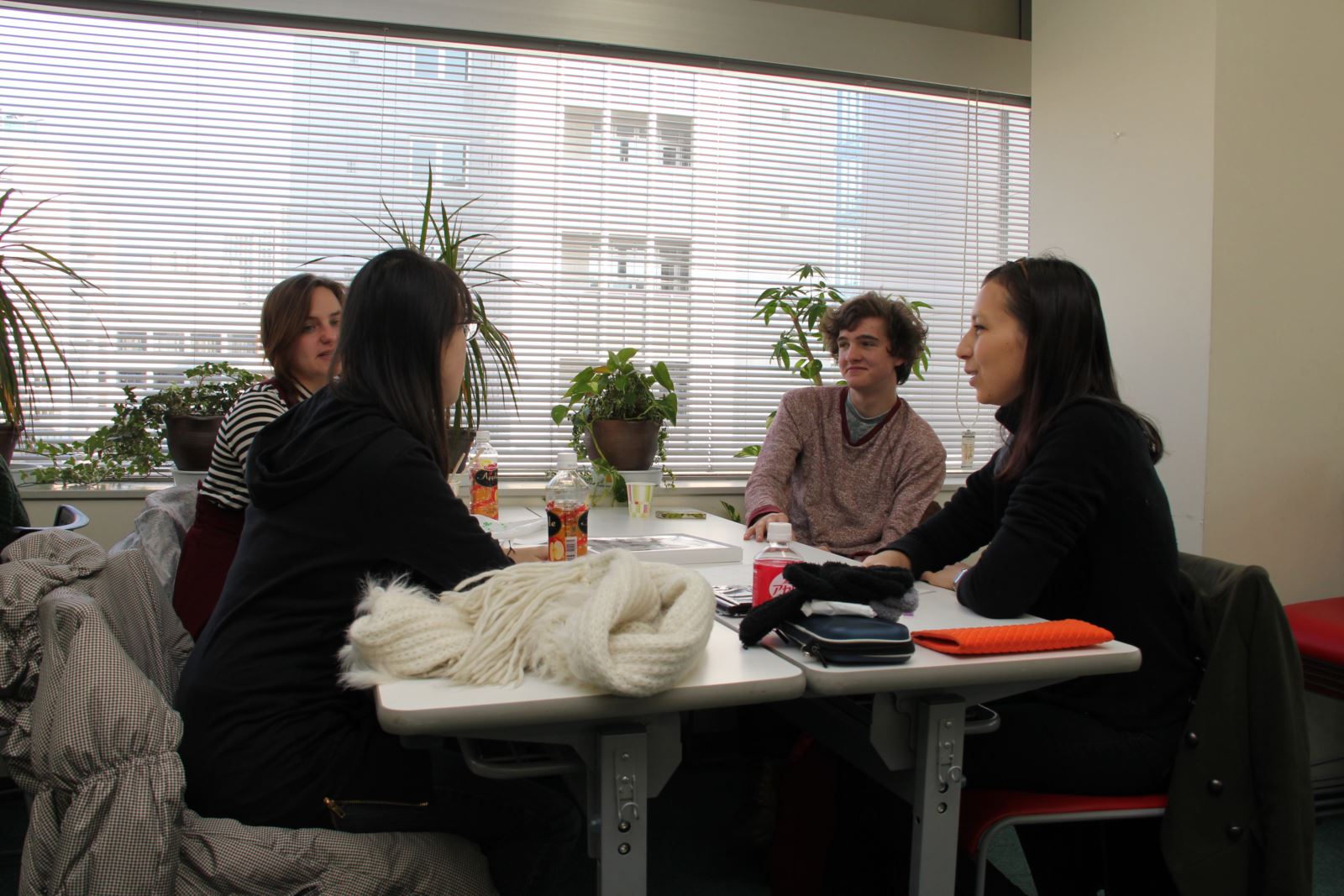 The student community is strong here.
Though it probably does not come as a surprise, the reception desk and administrative offices are located on the first floor. What makes this area special is that there are also classrooms immediately in front of the reception desk. These classrooms are usually reserved for the lower level classes and enables the KILC staff to interact with these students before and after every class. This not only provides students with valuable opportunities to put their studies to immediate use but also gives the staff a chance to regularly check in with the students who have only just started studying Japanese and might be having a more difficult time getting used to life in Japan.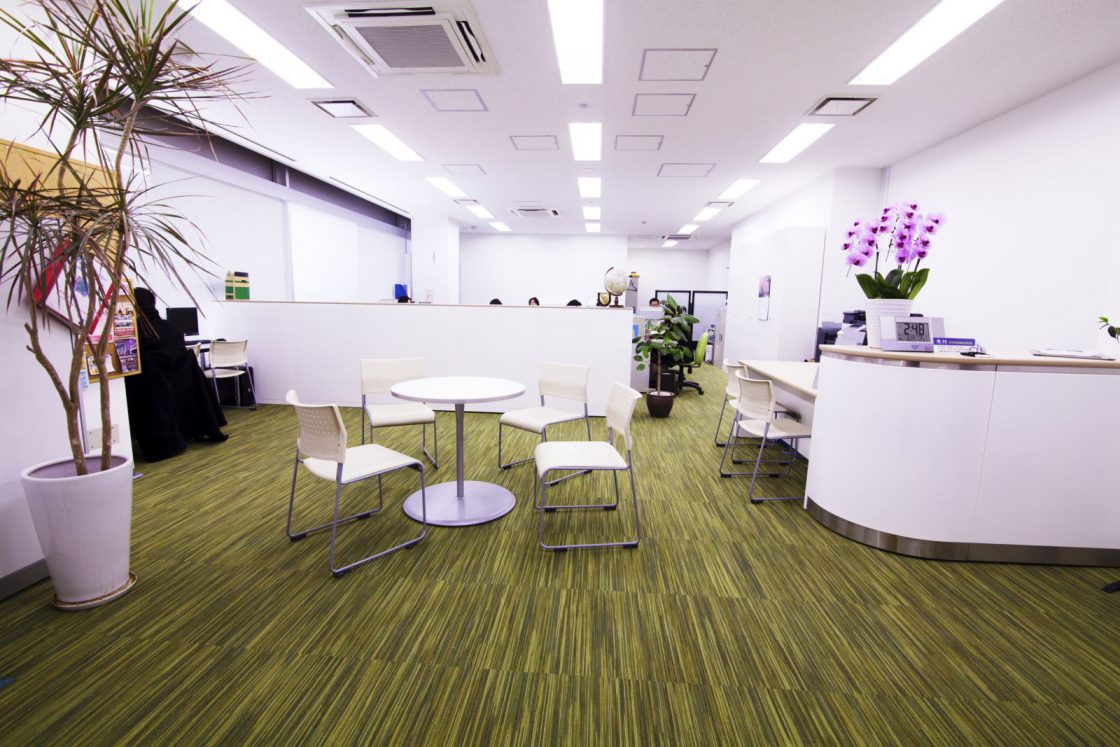 KILC reception area where students can always come for help
The school also good use of its space by preparing several locations where students can obtain information relevant to them. These include information boards with test dates, school application information, event dates, tourism information, part-time work postings, and language exchange opportunities. At the school entrance, we even noticed a sign inviting local Japanese people to participate in events with KILC students. According to school staff, these are some of the most well-attended events that they host.
This environment ensures that student can find a community they can call their own. There is never a dull moment at KILC.
What are the Teachers Like?
During our visit, we had the opportunity to speak with a member of the teaching staff at KILC. Araki-sensei has been teaching at KILC for 16 years and provided us with great insight as to what a day at the school is like for the students and staff at the school as well as what she and KILC as a whole hope for all of their students.
Araki-sensei teaches a variety of courses at KILC including private lesson and Kanji classes. However, her main focus is the instruction of conversation courses in the morning. According to her, the conversation courses at KILC are what set the school apart from the rest. This is because it offers students the opportunity to come to Japan, be taught, and learn language that they can actually use. This is one of the biggest draws for students and this makes the school special in another way as well- its international environment. Students from all other the world come to KILC which makes it possible for them to interact on the same level regardless of their backgrounds.
When asked about what she hopes students will be able to achieve by the time they complete their programs, Araki-sensei spoke to us about her personal experience of living abroad and how it was sometimes difficult to communicate with local people on a level deeper than simple everyday conversation. She hopes that students will be able to more complex conversations and communicate their thoughts, feelings, and opinions in Japanese.
In her interview, Araki-sensei demonstrated a great passion for her work and her students. When asked what about her job brings her joy, she told us that while she does enjoy seeing students make progress, she is even happier when she can feel that she has played a part in helping students achieve their personal goals.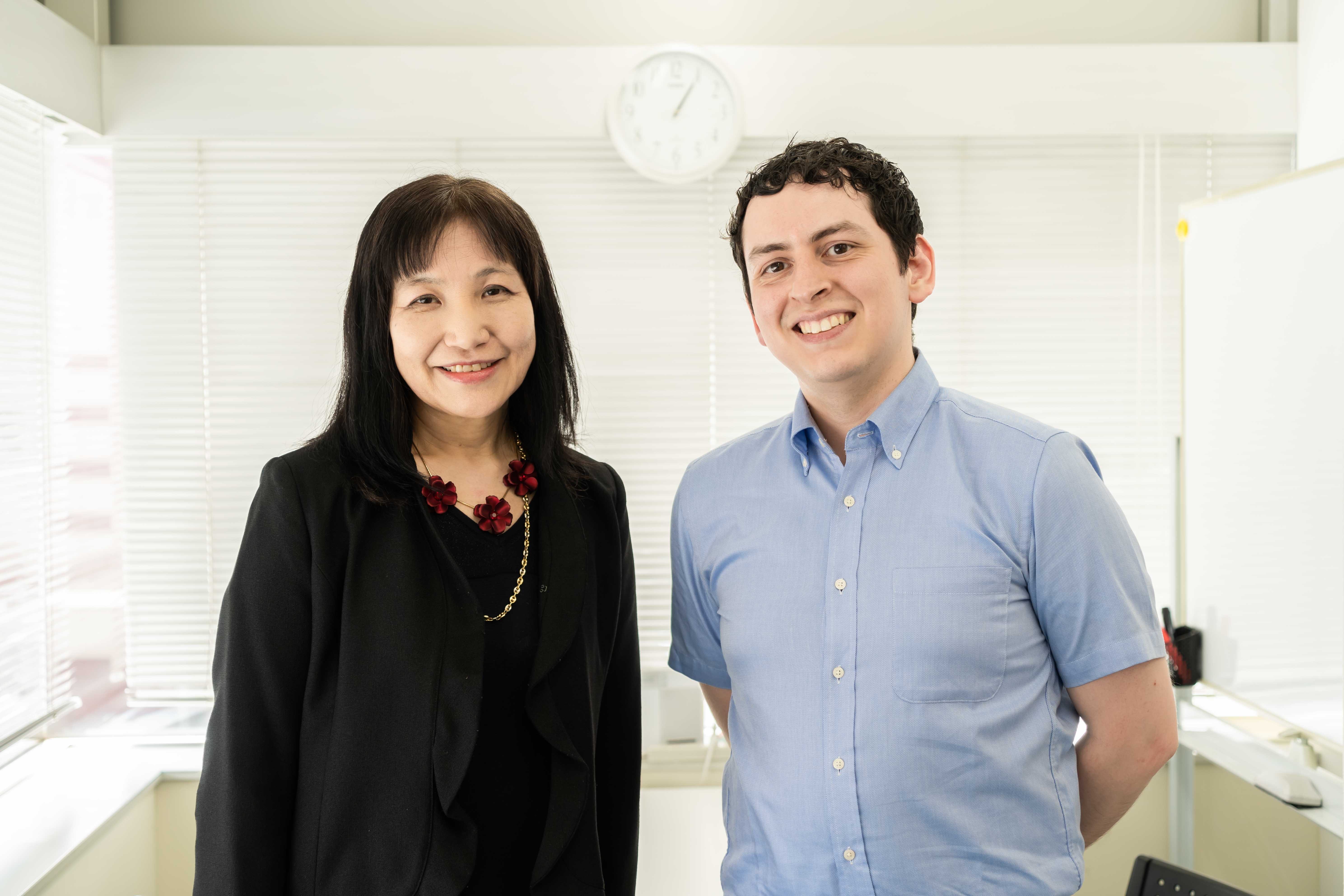 Left: Rieko Araki – Japanese Language Instructor, Kudan Institute of  Japanese Language & Culture
Right: Brian Munguia –  MOTTO JAPAN Student Support Specialist
At Kudan, we have students from many different countries and cultures study with us throughout the year. We also have student of many different ages and professions including business professionals, retirees, and even high school students. All of their reasons for studying Japanese are different and they are all working towards different goals so it makes me happy to know that I can play a part in helping them accomplish their goals and work towards their dreams. I especially enjoy it when students contact me after they have graduated to inform of what they are doing, what they have accomplished, and that their dream has come true.

Rieko Araki
Japanese Language Instructor
Kudan Institute of Language & Culture
What do the Students Think?
In our short visit to the school, we also had the opportunity to speak with two students about their experience at KILC. Leo from Switzerland and Lin from Taiwan have both been studying at the school since October of last year and had nothing but good things to say.
Lionel chose to study at KILC on the recommendation of a friend. The fact that he could focus on conversation was also another big draw and the course was everything he expected it to be. Though learning to read and write are a component of the conversation course, Lionel has found the class most useful for learning language that he can use on a daily basis. KILC provides opportunities for students to speak with native speakers on a regular basis by organizing regular get-togethers for students and Japanese people from the surrounding area. Lionel has participated in these events and spoke to us about how useful they are and how they help to break some barriers between KILC students and Japanese people: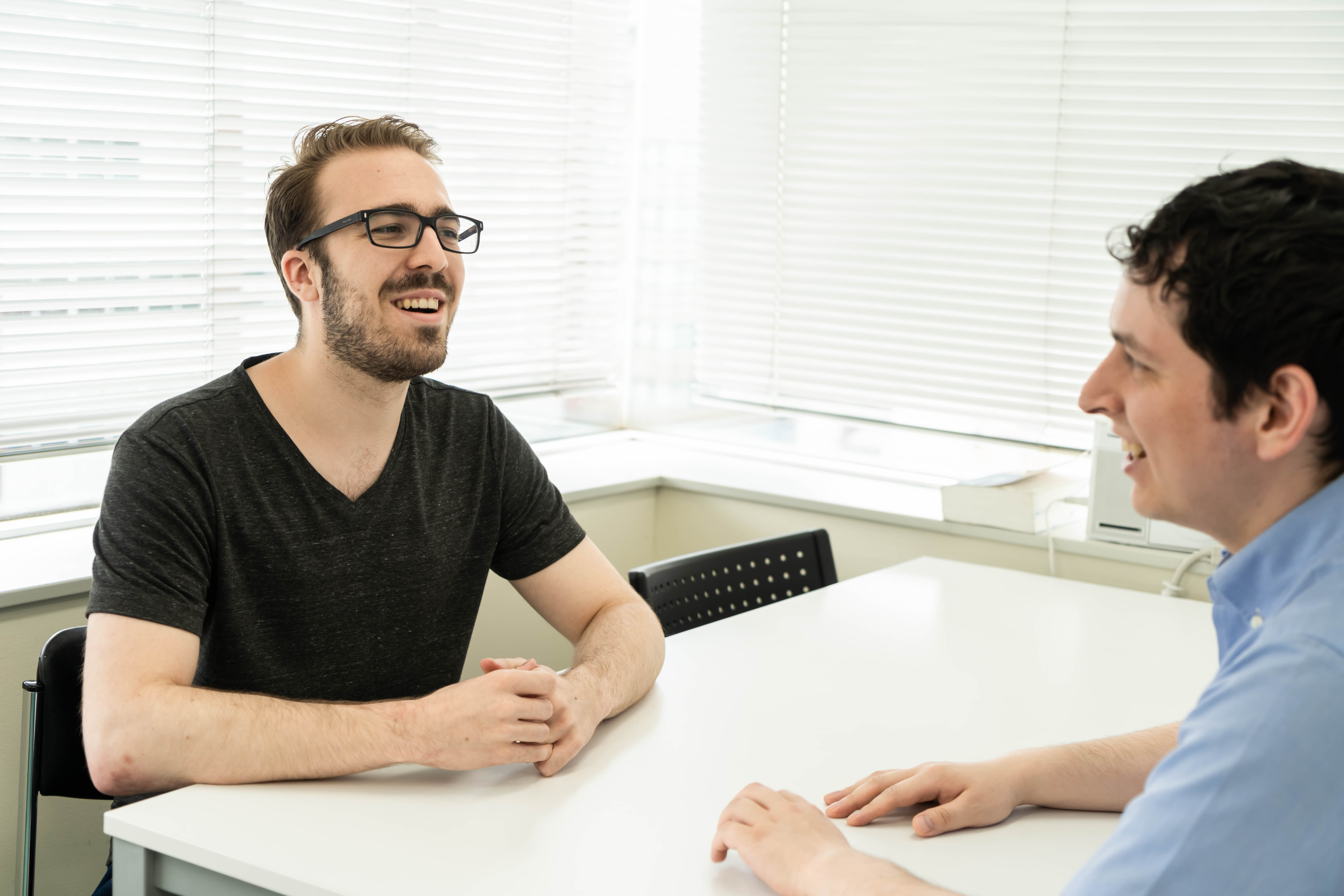 Left: Lionel (Switzerland) – Student at Kudan Institute of Japanese Language & Culture
The events are really good and provide us with opportunities to speak with Japanese people around the same age as us. Getting along with Japanese people can be difficult because many of them do not speak English and our Japanese isn't always good enough to speak fluently with them but many of the Japanese students that participate usually speak a bit of English. This makes it possible to switch between languages in case there is trouble but we still use our Japanese as much as possible and learn a lot about the culture while doing it.

Lionel
Switzerland
Aside from the courses and events, KILC is also a good place to make friends from many different countries:
I made a lot new friends from new countries so coming here was a good opportunity to discover new cultures from around the world. We usually meet after class as well for some activities. We eat, hang out, and discover the city together. It is a super good opportunity to meet new people.

Lionel
Switzerland
Chao chose to come to KILC thanks to the positive experience of a family member who had attended previously. Much like Lionel, she has enjoyed the international atmosphere at the school and has made many friends from around the world. Though most of them have very limited Japanese when they began, but as they progress through the program, their skills grow rapidly and they are able to use Japanese as a common language to communicate with each other. This is one of the many things Chao enjoys about studying at KILC. She also spoke to us how excited she was about her progress since arriving in Japan: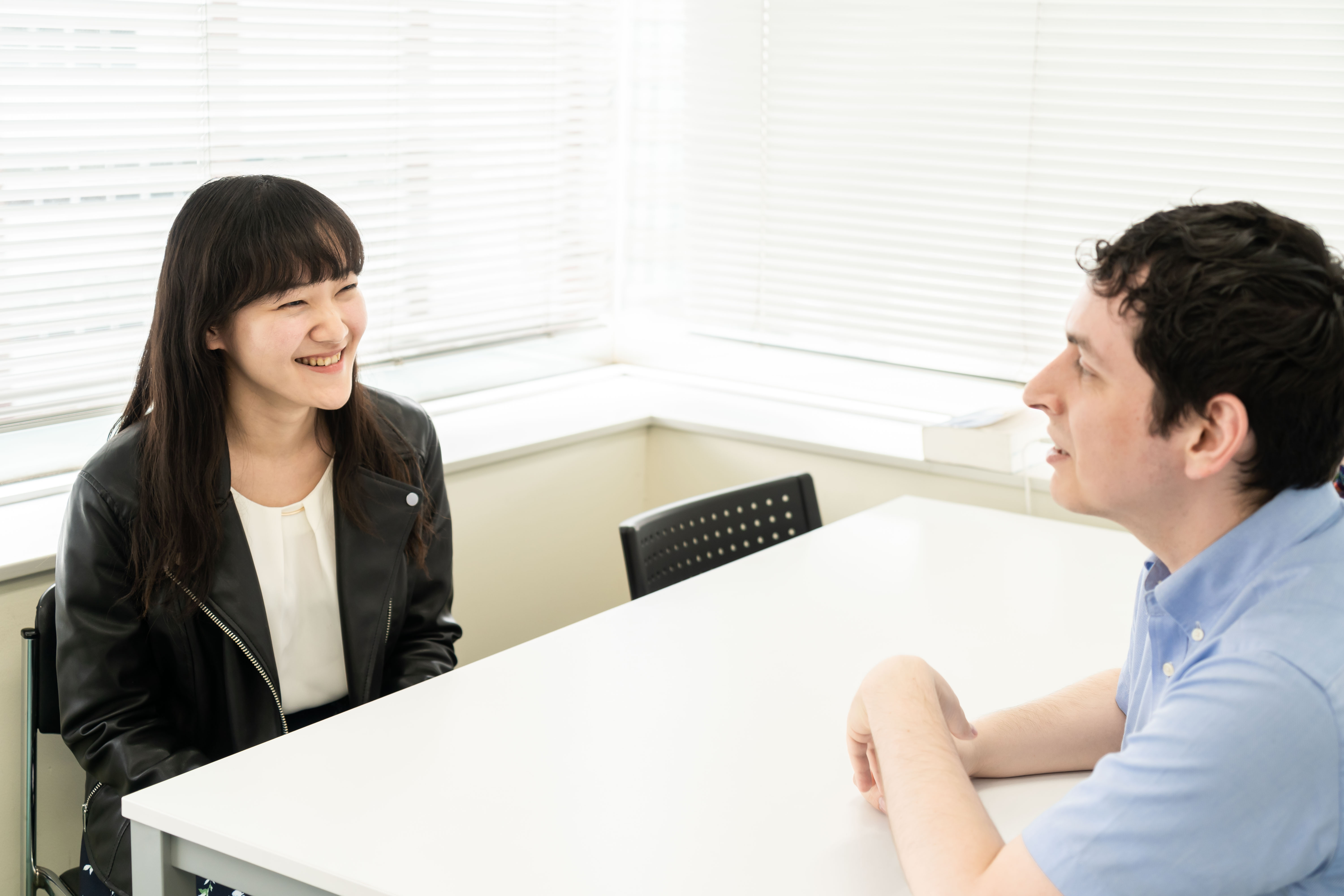 Left: Chao (Taiwan) – Student at Kudan Institute of Japanese Language & Culture
All the teachers at KILC are fantastic because of their interesting teaching methods and they are good at leading us when learning new grammar. Everyday at KILC is fun and happy. Not only can we study Japanese but we can also attend KILC activities such as hiking on the mountain with Japanese people or making our own original Japanese sweets. At KILC, you can always meet people from around the world and experience different cultures. Before coming to KILC, I'd never learned Japanese. But now I can speak fluent Japanese with my friends and I have only been here for half a year. I

'

m proud of myself for this great achievement.



Chao
Taiwan
What Will You Do?
With a unique selection of courses that cannot be found anywhere else, warm and welcoming staff, and students from around the world excited to make new friends to explore Japan with, KILC is a wonderful school for students from all backgrounds with a desire to express themselves in Japanese while learning about the culture. Regardless of your course choice or the length you wish to study for, if you are interested in studying at KILC do not hesitate to contact MOTTO JAPAN for assistance with your application.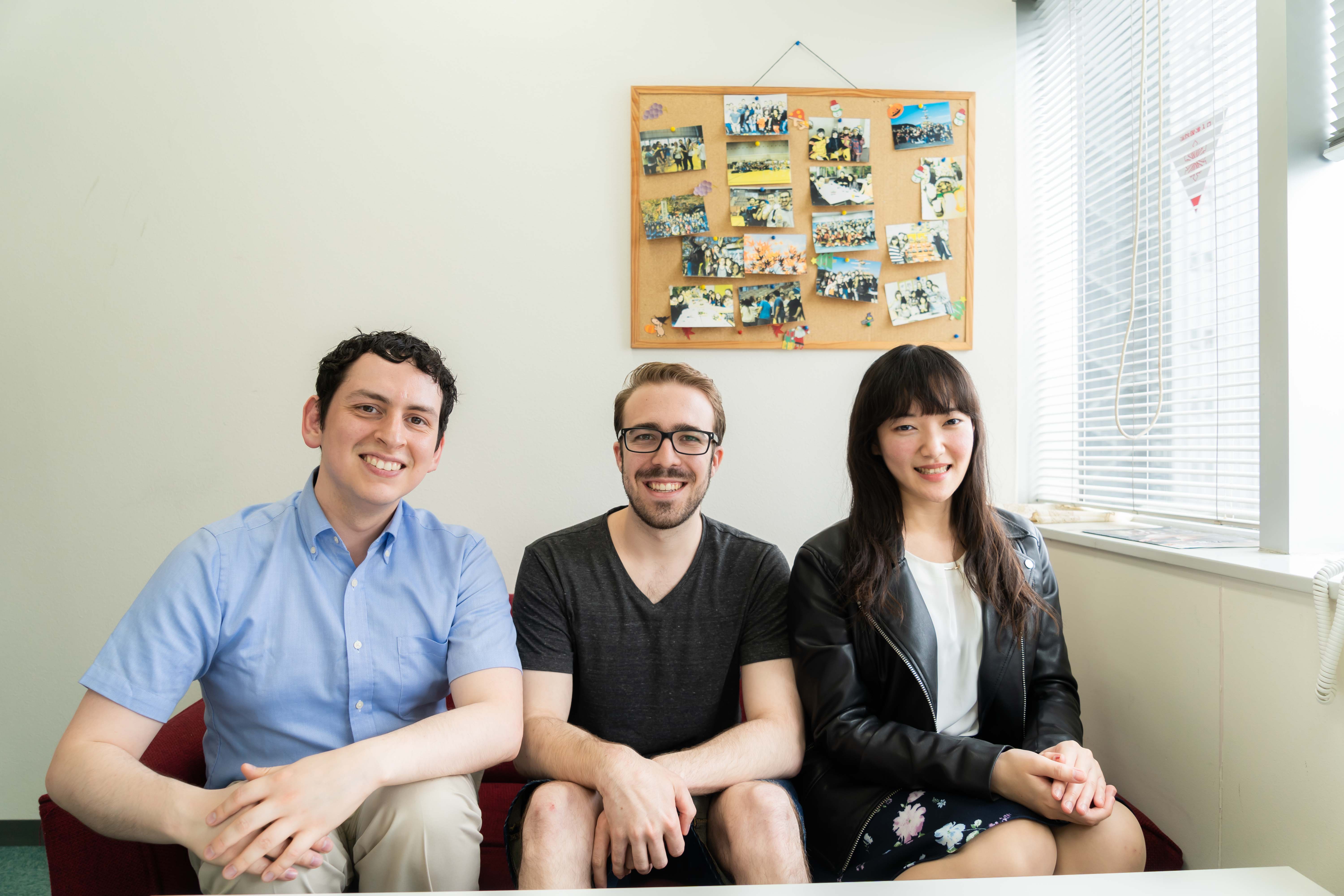 Come to KILC! Wonderful teachers and fellow students are waiting to meet you!
SCHOOLS
See more details about our featured schools