When is the Best Time to Visit Japan and Learn Japanese?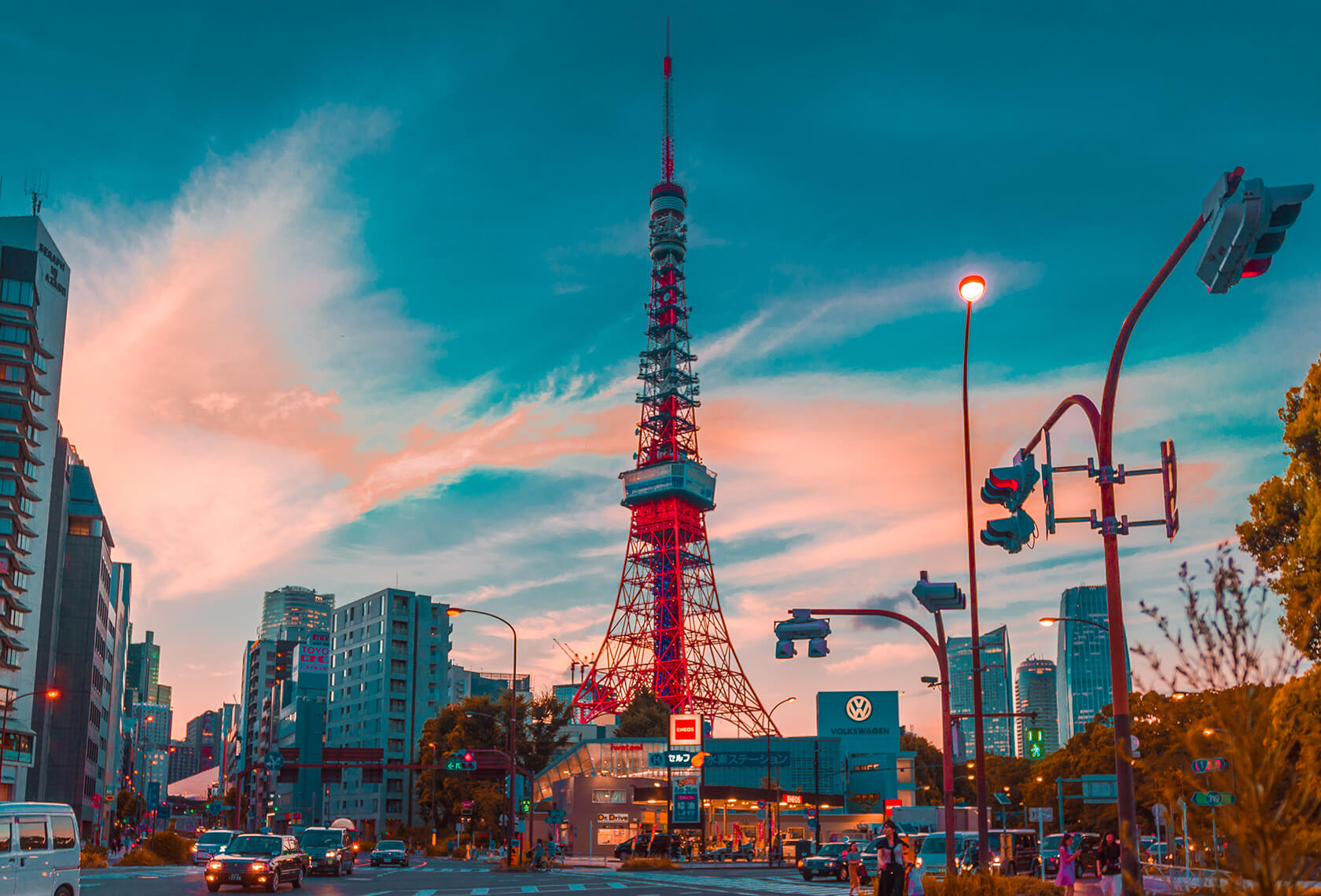 Boasting a variety of tourist attractions, fun activities to do, and points of interest to explore – visiting Japan on a short-term language program is a great experience you might want to add to your bucket list.
The country offers a rich and fascinating history, tracing back to a thousand years. Tourists all over the world flock to Japan not only to experience unique customs and traditions, but also to experience their famous 4 seasons: from surreal cherry blossoms in spring to colorful foliage in autumn.
Your preferences might influence which season is ideal for you to go to Japan for your language studies, but how can you decide when is the best time? There are a number of factors to take into consideration in choosing which season to visit the country.
When is The Best Time to Visit Japan and Learn Japanese?

Japan remains to be a famous travel destination all year round. While it is a good idea to visit any time of the year, some seasons remain more suitable for certain people than they are for others.The country has a profound appreciation of its 4 distinct seasons: spring, summer, autumn, and winter. Depending on the season and region, you may be in for mild weather with pleasant sea breezes, blistering heat and intense humidity in the summer, or any other climate imaginable.
Travelers who are not a fan of the cold may find the summer/spring season a wonderful time to tour, while those who dislike the heat and humidity of summer can choose to explore Japan during the autumn/winter season.
The varied climate and geography of Japan bring out different facets of the country's character. Hence, it is possible for you to experience a completely different side of Japan depending on what season you chance upon.
Spring in Japan

Notably, spring is one of the best times to visit Japan. The season usually lasts from March until May. Springtime is when various plants are in bloom, including Japan's iconic sakura or cherry blossoms which fall in gentle showers of white and pink petals. This season of bloom gives Japan a variety of colors for everyone to enjoy, plus the crisp weather in spring makes it easy to spend time outdoors.
If you tour Japan during springtime, you may be invited to a picnic party called hanami or cherry blossom viewing to enjoy the sight of cherry blossoms as well as share food and drinks. People generally have a hanami party with friends, family, or colleagues under the cherry trees and enjoy the beautiful spring season together.
Summer in Japan

The summer season in Japan lasts from about June to August, and it is one of the busiest times to experience the country. During this period, there is an influx of tourists since the rest of the world is on summer holidays from school and work.
Japan is known for various summer festivals called matsuri, which are events filled with spectacular color, music, tradition, and enthusiasm. Additionally, the summer season is also renowned for its extraordinary fireworks displays called hanabi taikai. Personally witnessing a festival or a fireworks display in the summer can be both an exciting and culturally immersive experience.
While there are many festivities to enjoy during this time, keep in mind that the summer season is typically the hottest time of the year in Japan. It can get hot and humid based on which region you intend to stay in.
Autumn in Japan

Autumn in Japan features warm and colorful foliage, making it one of the most beautiful seasons to explore. This season is from September to November.
Leaves of Japanese trees such as maple, gingko, elm, and sumac change into shades of red and gold across the country. The autumn season is almost picturesque and dream-like, making it a popular time for both local and foreign guests to travel around the country.
It is a common sight to see people fill the parks and countryside during autumn. Since the season allows you to relax in a cool breeze among the changing leaves, some groups also gather around for picnics to appreciate the scenery around them. Hikers also find it as the most appropriate season to visit the mountains.
Winter in Japan

Japan's wintertime is from December until February. Notably, there are fewer tourists from abroad during winter compared to other seasons.
The cold temperature might be a challenge to deal with but fortunately, there are still many events to enjoy during Japan's calmest season namely: New Year's celebrations and homage trips to nearby temples, as well as the famous Sapporo Snow Festival.
Despite the fact that snow is limited to certain areas of Japan, the winter season allows avid skiers and snowboarders to make their annual pilgrimage to the snowy peaks of Japan's mountains. You can also explore many renowned ski resorts in various parts of the country during winter, particularly in the northernmost prefecture of Hokkaido.
Conclusion
Enjoying the various seasons of Japan is now within reach. Short-term study is possible at any time in Japan, making it easy to enjoy the country's distinct 4 seasons while you study the Japanese language.
However, deciding when is the best time to visit Japan is still based on various factors and personal preferences. This article hopes to serve as a guide to help you form a clearer idea of what each unique season in Japan is like, and assist in deciding when to go to the country for your language study.
For free assistance in finding and applying to a short-term Japanese language program, contact MOTTO JAPAN STUDY today.
Motto Japan, the community platform to support foreigners with the foundation for life in Japan, including Japanese study, job opportunities, and housing service. Motto Japan Media will provide a wide variety of information for Japanese fans all over the world, to create a cross-cultural environment and enrich the life of foreign residents in Japan!