The Difference Between Long-Term and Short-Term Language Schools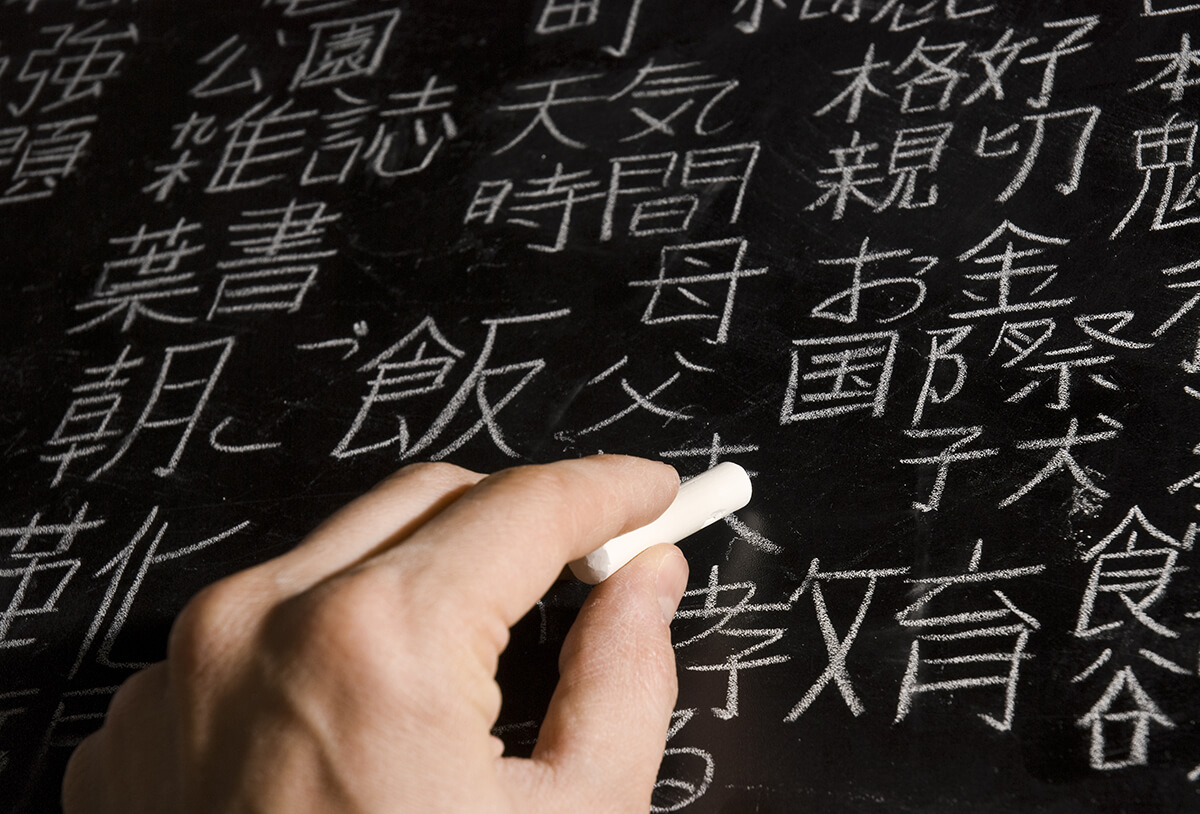 Learning the Japanese language is not for the faint-hearted. Whether you study in your home country or Japan, you will need to be ready to invest so much of your time and effort in order to succeed.
If you plan on studying Japanese soon, you will first need to be clear about your purpose. Knowing your purpose for studying the language will keep you from getting easily discouraged along the way, and will help you decide whether a short-term or long-term Japanese language course is right for you.
The Difference between Long-term and Short-term Language Schools

Japanese language schools can be categorized into 2 types: first, long-term language schools and second, short-term language schools. Both kinds of language schools offer a different approach to learning the Japanese language, depending on your reason to learn the language and your length of stay in Japan.
If you are planning to stay in Japan for a long period, then you might want to study in a long-term language school. But, if you're planning to learn the language for a short period, then a short-term language school might be the better option.
Long-term Japanese Language Schools

Studying the Japanese language at a long-term language school will most likely require you to have a student visa, as you will need to stay in the country for an extended period. If you don't have one yet, you will need to secure it first in order to enroll in a language course. The process of obtaining a student visa is not as easy as it sounds. You will need to gather a handful of documents, fill out several forms, and submit them to the school that you plan on attending so they can assist you in processing your visa.
Long-term Japanese language schools offer 6-month, 1-year, and 2-year courses aimed at foreign residents in the country and international students who plan on studying at a Japanese university upon completing the course. These types of programs include general study, culture classes, business classes, preparation for the Japanese language proficiency test (JLPT), and even private lessons.
There are many Japanese language schools in Japan that offer courses from 6 months to 2 years. An example would be Japan Tokyo International School. Their courses are divided into 9 categories namely Beginner 1, 2, 3, Intermediate 1, 2, 3, Advanced Level 1 and 2 and Super Level.
These levels vary in time, lessons, and school hours. Another top-notch long-term Japanese school is KAI Japanese Language School. KAI offers 3 categories of courses namely Beginner, Intermediate, and Advanced. These types of courses vary in purpose and lessons. In addition, KAI Japanese language school also offers a wide range of accommodations for your stay in Japan when you choose to study the language with them.
Most Japanese language schools differ in price. Studying the language for a year can cost up to 1,100,00 JPY, which can get you to about JLPT N1, the Japanese proficiency required by many tier 2 universities. On the other hand, studying the language for 2 years can cost up to 1,400,000 JPY, which also practically guarantees you to have a JLPT N1 at the end of your classes. If you don't have a student visa yet, the school may also charge an additional fee of 20,000 JPY to process your Certificate of Eligibility, which you will need in preparing your student visa.
Furthermore, long-term language schools make way for an intensive language learning experience due to the length of time that you have to invest in studying it. It will improve your fluency in writing and speaking Japanese.
Short-term Japanese Language Schools

Short-term Japanese language schools offer weekly, monthly, or 1-month courses aimed at short-term visitors like tourists and short-term contract workers. In these types of classes, students can learn and work on their Japanese speaking, reading, writing, and listening skills.
Unlike long-term Japanese language schools, short-term courses don't require a student visa. Instead, you can just use your tourist visa or a short-term stay visa, as either visa will allow you to study in Japan for up to 90 days. These types of classes can be more expensive than long-term courses. It can cost about 900,000-120,000 JPY partly because most short-term language schools are in Tokyo. In addition, classes take place only 3 to 4 times a week. Some long-term Japanese language schools also offer short-term intensive courses that last for a month.
There are many language schools in Japan, especially in Tokyo, that offer short term courses. One of these schools is our very own Japanese Language School Group (JaLS Group).
JaLS Group is the first and only language school accredited by Eaquals, an international non-profit membership association that provides support to language learners and the language education profession. They offer different types of year-round cultural lessons and activities for active learning experiences. Every short-term class depends on its type and duration. A 1-week class can cost between 27,000 JPY to 48,000 JPY, a 4-week class can cost between 108,000 JPY to 192,000 JPY. An additional week can cost up to 24,300 JPY to 43,200.
Long-term vs. Short-term

If you still haven't decided on your plans for studying Japanese, here are some tips that will help you weigh the pros and cons of both types of Japanese language schools:
Choose a long-term Japanese language school if:
You plan on studying at a Japanese University someday
You want to work in Japan and learn more about their work ethic and way of interaction
You want to learn Japanese without spending too much money
You want to work part-time while studying the Japanese language
You are planning to pass and acquire a certificate for the Japanese Language Proficiency Test (JLPT)
Choose a short-term Japanese language school if:
You don't plan on studying at a Japanese university
You will only use the language to converse easily with Japanese locals
You immediately want to learn the Japanese language in a short period of time
Conclusion
Studying the Japanese language is more about your drive to succeed than the number of hours you put in. Whether you do it in a short or long period, trying to learn the language is already an achievement in itself.
But remember, if you dream of being more aware of and involved with the Japanese culture, then choose a path where you can learn everything one by one. Learning the language will come in handy for you, especially if you are going to work and live in Japan.
Now that you know the difference between a long-term and short-term Japanese language school, it's time to decide what course to choose and where to begin your journey to becoming a Japanese language expert.
Motto Japan, the community platform to support foreigners with the foundation for life in Japan, including Japanese study, job opportunities, and housing service. Motto Japan Media will provide a wide variety of information for Japanese fans all over the world, to create a cross-cultural environment and enrich the life of foreign residents in Japan!