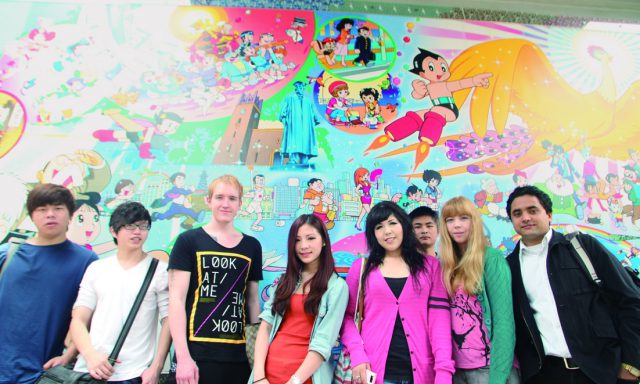 ISI Japanese Language School – Kyoto
INFORMATION
Location

6-6 Nishinokyo-Ryomachi, Nakagyo-ku, Kyoto, 604-8497
Closest Station

Enmachi Station
TEL

+81-(0)75-803-6120
Principal

Miho Io
Founded

2003 (Relocated 2017)
OUTLINE
Student Capacity

1,100
Student Nationalities

East Asia (70%), Southeast Asia (10%), North America (5%), South America (2%), Europe (8%), Oceania (2%), Africa (1%), Other (2%)
VOICE
Why this school?
POINT

1

【High Level of Guidance】
High-quality educational, progress-based, and career support with our experienced and professional staff. Students receive specialized guidance and graduate from our programs perform well on university entrance exams.

POINT

2

【Mulit-Level and Multi-National】
The Takadanobaba campus is the largest among ISI group schools and hosts over 1,300 students from over 50 countries at 40 different Japanese language levels. Study Japanese in a lively environment while learning about other cultures.

POINT

3

【Different Courses】
With an abundant curriculum designed to help students advance into university, graduate school, or employment, students may choose classes based on their individual needs.
Students / Teachers Voice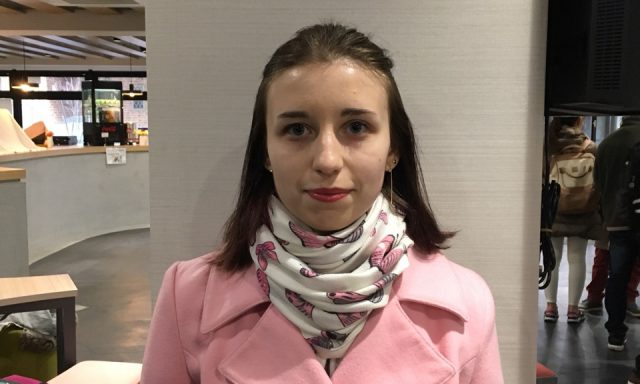 Victoria (Russia)
ISI Japanese Language School is the best school for those who want to focus on studying the Japanese language because the school's program is quite intensive and even hard. But the key point is your own hard work so you don`t have to be scared of difficulties that you may face during your study.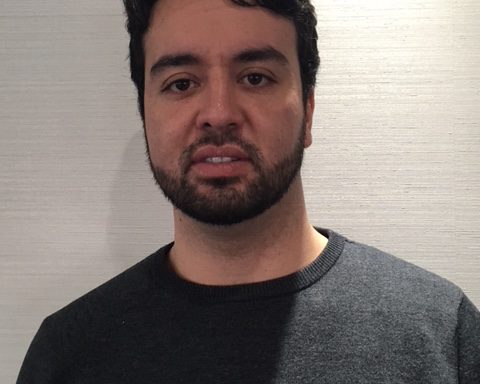 Jonathan (Costa Rica)
ISI Kyoto is a wonderful school where you can meet a lot of interesting people while you study and improve your skills in Japanese. I would recommend checking the differences between the Academic and Practical course before applying.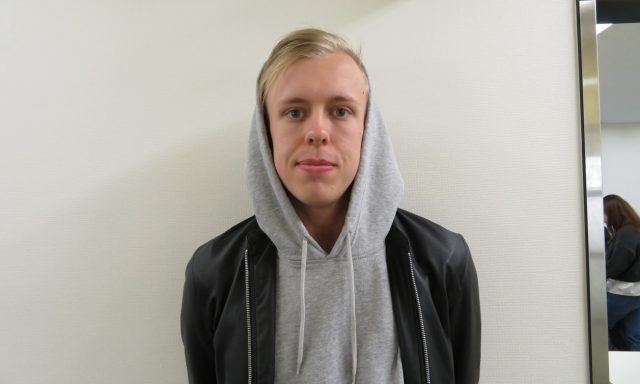 Simon (Sweden)
I saw that ISI had many options to choose between, different locations, different cities. You could choose the right class for your Japanese level. ISI also supports the students to have a part-time job and they help you find one. My dream is to work in Japan as an English teacher. I would choose ISI again if I could because they help you so much, a place to live, part-time job, etc.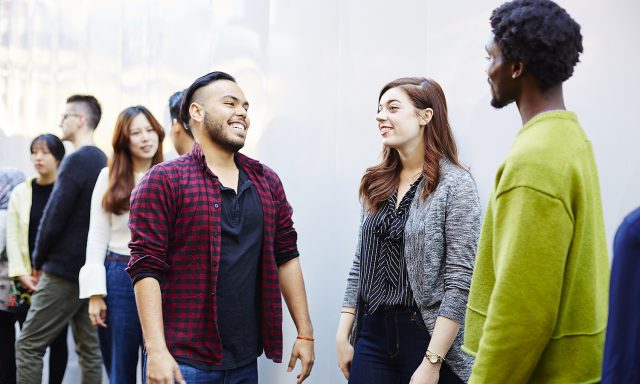 Course Description

In the beginner's level, students will learn basic Japanese including reading, writing, speaking and listening in a well-balanced manner. In intermediate and advanced levels, students will take Core Classes for 16 hours and elective classes for EJU or JLPT for 4 hours per week. Students will have field works, speech practices and research presentations based on their Japanese level. In EJU elective classes, students will study reading comprehension, listening and reading comprehension and essay preparations. Students will learn from past exams and how to find the answers and score high in the EJU.
● Admission Periods:January, April, July, October
● Course Length:6 months - 2 years
Course Price
Total
450,000 JPY
636,500 JPY
823,000 JPY
 
6 months
9 months
1 Year
Admission
55,000 JPY
Tuition
340,000 JPY
510,000 JPY
680,000 JPY
Materials
16,500 JPY
24,750 JPY
33,000 JPY
Other
38,500 JPY
46,750 JPY
55,000 JPY
Accommodation Price
Room
Type
Admission
Facilities
Cleaning
Accommodation (per month)
Total for 1 term (3 months)
Single
A
40,000 JPY
30,000 JPY
10,000 JPY
72,000 JPY
296,000 JPY
C
60,000 JPY
260,000 JPY
Twin
A
50,000 JPY
230,000 JPY
B
46,000 JPY
218,000 JPY
C
40,000 JPY
200,000 JPY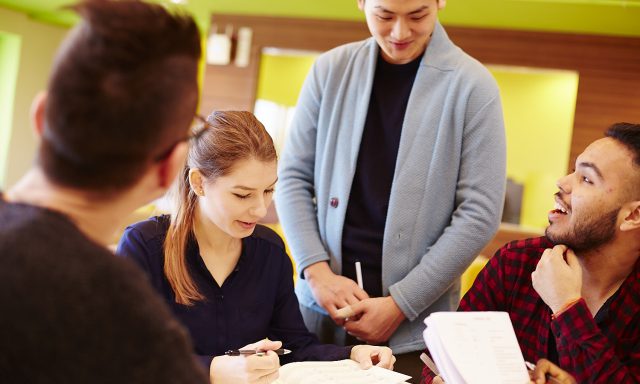 Course Description

For those who want to improve their general Japanese knowledge. Wide choice of elective lessons from beginner's level.

● You can choose classes for your own purposes: if you want to practice conversation, pass the JLPT or learn and experience Japanese culture.

● Maximum number of students per class: 15 people. Thanks to the small class size, students can feel very close to their teachers while interacting smoothly in a relaxed atmosphere.

● Japanese level would be from total beginners up to JLPT N3 level. The estimated learning time from total beginner to N3 is 9 months.
● Admission Periods:Anytime
● Course Length:2 weeks - 3 months
Course Price
Total
58,900 JPY
130,200 JPY
201,500 JPY
245,500 JPY
316,700 JPY
388,000 JPY
 
2 weeks
6 weeks
10 weeks
(1 term)
12 weeks
16 weeks
20 weeks
(2 terms)
Admission
15,000 JPY
Tuition
34,000 JPY
102,000 JPY
170,000 JPY
204,000 JPY
272,000 JPY
340,000 JPY
Materials
8,250 JPY
16,500 JPY
Other
1,650 JPY
4,950 JPY
8,250 JPY
9,900 JPY
13,200 JPY
16,500 JPY
Accommodation Price
 
Room
Type
Admission
Rate per day/night
Total for 2 weeks
Total for 4 weeks (1 month)
Student House
Single
A
30,000 JPY
3,400 JPY/day
77,600 JPY
125,200 JPY
C
3,200 JPY/day
74,800 JPY
119,600 JPY
Twin
A
20,000 JPY
2,800 JPY/day
59,200 JPY
98,400 JPY
B
2,600 JPY/day
56,400 JPY
92,800 JPY
C
2,400 JPY/day
53,600 JPY
87,200 JPY
Guest House
Single
ー
30,000 JPY
3,600 JPY/day
80,400 JPY
130,800 JPY
Homestay
Single
ー
22,000 JPY
5,300 JPY/night
90,900 JPY
165,100 JPY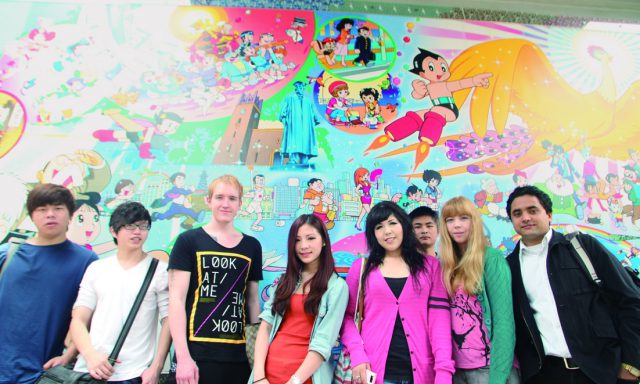 Course Description

Participate in some activities with local Japanese students! Try chatting to them in Japanese! On the last week of the group tour, you'll have the chance to visit a place you're interested in with like-minded students! You'll form a group, create a schedule and go there! Create unforgettable memories with your friends, and try out the Japanese you learned in class. You'll make a presentation about it as well. Study alongside students from all over the world. Make friends across the globe with ISI!
● Course Periods:July 8 - July 31, August 5 - August 30
● Course Length:2 - 4 weeks
● Premium, Standard, and Basic, Summer Course options available
● From Kyoto to Tokyo! Tokyo Mystery Tour (July 26 - 28, 2019)
● From Kyoto to Tokyo! Tokyo Mystery Tour (August 12 - 14, 2019)
● From Kyoto to Tokyo! Tokyo Mystery Tour (August 12 - 14, 2019)
● Manga/Anime Character Workshop (8 days between August 13 - 30)

Course Price
 

Premium

Standard

Basic

Tokyo Mystery Tour

1

Manga/Anime Character Workshop

2

July (4 weeks)

245,000 JPY

188,000 JPY

125,000 JPY

108,000 JPY


50,000 JPY

August (4 Weeks)

210,000 JPY

175,000 JPY

105,000 JPY

129,600 JPY
1: Session dates vary by course period- July 26 – 28, 2019 or August 12 – 14, 2019
2:  Materials included. Course dates are August 13 – 16, 18, 19, 22, 27, and 30, 2019 (8 days).
Course + Accommodation Package Price
|   | Twin | Single | Homestay |
| --- | --- | --- | --- |
| 4 Weeks in July (25 nights) | 82,400 JPY | 113,200 JPY | 154,500 JPY |
| 4 Weeks in July (26 nights) | 84,800 JPY | 116,400 JPY | 159,800 JPY |
| 4 Weeks in August (27 nights) | 87,200 JPY | 119,600 JPY | 165,100 JPY |
| 4 Weeks in August (28 nights) | 89,600 JPY | 122,800 JPY | 170,400 JPY |
*: Note that the above are starting prices and actual costs may vary depending on availability and assignment.
SERVICE
Wi-Fi

Free internet access for all students studying at the school.

Lounge

Student lounge for studying, relaxing, or passing the time.

Cafe

Well lit area to relax with a cup of coffee or tea.

Library

A variety of reading materials available for study or leisure.

Activities

Experience Japanese culture with cultural experiences and activities.

Internships

Gain real-world work experience in a Japanese work environment.

School Transfer Support

Transfer into a degree program at a Japanese school.

Career Support

Find the perfect job after graduation.
MOTTO JAPAN
RECOMMENDATION
ISI language schools offer curriculum and courses suitable for a variety of purposes and students of many different levels. ISI offers services to students who are looking to improve conversation skills, participate in cultural experiences, prepare for employment or study in Japan. Activities and class events at each school also take advantage of their location in Japan by providing students opportunities to become immersed in the local culture.
AREA INFOMATION
Kyoto Prefecture occupies an important and long-standing place in Japanese history. Previously the imperial capital for over a thousand years, Kyoto is speckled with ancient temples and shrines, traditional crafts, enchanted forests, and scenic views. In the north, Kyoto is ringed by mountains and the sea, as well as the famous sandbar, Amanohashidate, one of Japan's three most scenic spots. Apart from Kyoto City and the Otokuni Bamboo Grove, the southern part of Kyoto is also home to a number of castle sites, historical landmarks, and rich tea culture.
KYOTO AREA
Search for schools in same areas

LOCATION
Want to know which areas have more nature or lower rent?
Compare each area by its features here.
AREA COMPARISON