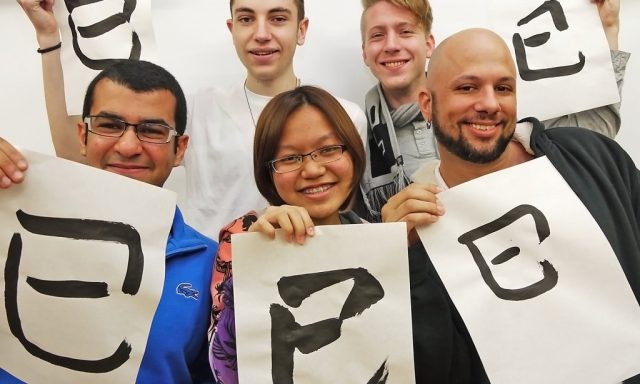 Genki Japanese & Culture School – Kyoto
INFORMATION
Location

Hayashi Building 2F, 454-1 Shimizuchō, Shimogyō-ku, Kyōto 600-8025
Closest Station

Kawaramachi Station, Kiyomizu Gojo Station
TEL

+81-(0)75-353-0003
Principal

Evan Tamerlane Kirby
Founded

2019
WEBSITE
OUTLINE
Student Capacity (2019)

50
Grand Opening

JULY 2019!
VOICE
Why this school?
POINT

1

【Small and Well-Rounded Classes】
Thanks to our small classes with a maximum of 8 students per class, we can offer more personalized and intensive learning than regular schools. Students get different teachers every day so as not get too used to one accent or way of speaking. This strengthens their listening abilities faster. Teachers write daily reports of each student in order for each teacher to know their students well even while continuously changing classes.
Our classes are 100% in Japanese from the complete beginner level and our extra special cultural activities are available on Saturdays in order for students to get more immersed in the culture.
Our teachers love teaching this beautiful language and students are able to feel the Genki passion from the first day. Students do not only learn the language though us, they learn Japan.

POINT

2

【Conversation-Oriented Learning】
Our specialized teaching method focuses on communicative Japanese, and unlike most Japanese language schools, our courses are aimed at speakers of non-kanji languages (mainly, European languages). This makes us a good choice for everybody. Our students learn to speak quickly. This provides them with incentive and the willingness to learn more difficult grammar and writing without losing faith along the way. This is different than what usually happens in traditional language schools in Japan that are more focused on grammar and writing.
We are a language school in Japan that lives up to the high quality standards of Japan but also has the flexibility of a European school and this makes us a unique.
We also do not spend too much time on learning hiragana at school. This makes it possible for students who only in Japan for a couple of weeks or are complete beginners to jump into the content and get the most out of their short stay.


POINT

3

【A Place to Call Home】
Our schools have a unique at-home atmosphere with very friendly multi-lingual staff that are always willing to help. We aim to be a second home to our students so that they do not feel lonely when they are far from their countries. Teachers continuously support students and have the flexibility to adapt their classes to suit the levels and needs of their students.
Our flexible starting dates allow people with previous experience to start on any Monday of the month. Our school is only closed for official bank holidays making it possible for students to study with us over the Christmas period as well. We aim to offer the best to our students, always listen to them, and care for them not as clients but as family.

Students / Teachers Voice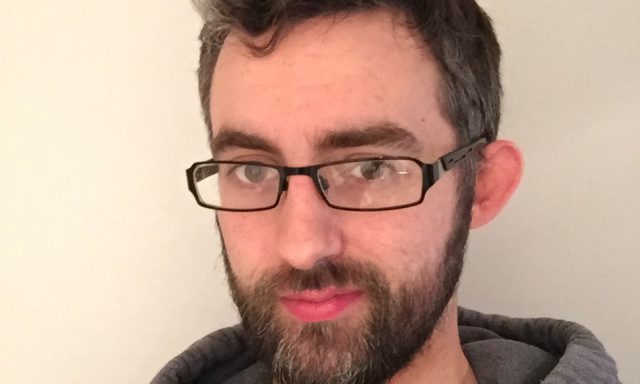 Cian (Ireland)
Genki JACS is a wonderful school, and I'm not the only one who thinks so. I know this because in my class of five people, all of us are returning students. For me, what I love about the school is how warm and friendly all of the people who work there are. There are also many opportunities to socialise at Genki JACS. Every Friday, the student lifestyle coordinator organises a party where you have opportunities to meet students from all over the world, as well as discover interesting places and events in Fukuoka. Genki JACS also has ways of facilitating you meeting Japanese people so you can make local friends and practice your Japanese with natives. You could attend the Language Exchange Lounge twice a week where you get to meet people of all English and Japanese levels. I love Genki JACS and I would recommend it to anyone who has any interest in learning Japanese or about Japanese culture.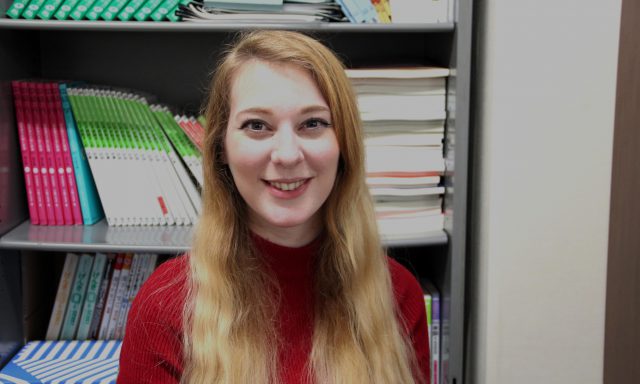 Chloe (UK)
I would fully recommend studying at Genki, it combines Japanese language with a European teaching environment. Genki JACs hosts international students from all over the world, with the requirement that everyone speaks Japanese in class - which makes learning a lot faster. Any problems or difficulties faced are handled by the friendly staff, be it in or out of class, in or out of the building - the staff are always willing and hoping to be helpful and available. Other ways Genki JACs works to improve the students learning experience is by hosting trips, events and language exchanges. It's easy to find a school to study in, or buy a text book to study from - but finding a place that encourages and motivates experience, education and comfort is hard to find.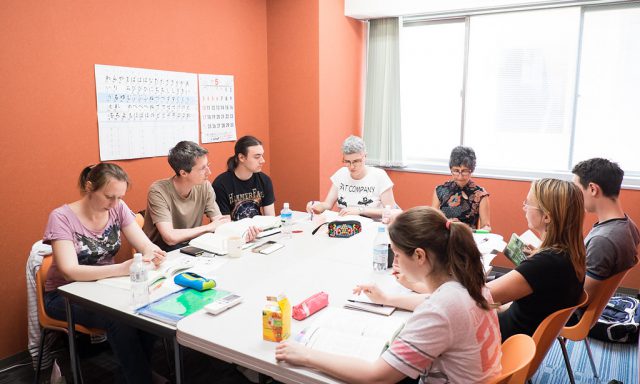 Course Description

Learn how to communicate with Japanese people in daily situations. Gain the Japanese language skills necessary to travel on your own, order at restaurants, ask for directions, and buy what you need anywhere in Japan.
Special Features

Students may add plus modules to customize their learning experience. Modules include conversation, traditional culture, pop culture, and a "nextGen" (summer school for minors) module. Cultural activities are also available for students that want a more culturally immersive experience.
● Admission Periods:Every Monday
● Course Length:1week~6months
● Class Length:50mins/lesson
● Class Time:①9:30~13:10 /②11:25~15:50 /③14:05~17:45
※Complete beginners start on the first Monday of any month (3rd Monday of June, July, and August).
Course Price Chart
| | | | | | |
| --- | --- | --- | --- | --- | --- |
| Total | 54,000 JPY | 86,500 JPY | 11,9000 JPY | 151,500 JPY | 184,000 JPY |
|   | 1 Week | 2 weeks | 3 weeks | 4 weeks | 5 weeks |
| Registration | 10,750 JPY | 10,750 JPY | 10,750 JPY | 10,750 JPY | 10,750 JPY |
| Tuition | 32,500 JPY | 65,000 JPY | 97,500 JPY | 130,000 JPY | 162,500 JPY |
| Other | 10,750 JPY | 10,750 JPY | 10,750 JPY | 10,750 JPY | 10,750 JPY |
Accommodation Price Chart
|   | 1 week | 2 weeks | 3 weeks | 4 weeks | 5 weeks |
| --- | --- | --- | --- | --- | --- |
| Guest House* | 15,000 JPY | 30,000 JPY | 45,000 JPY | 60,000 JPY | 75,000 JPY |
| Homestay (Breakfast) | 28,000 JPY | 56,000 JPY | 84,000 JPY | 112,000 JPY | 140,000 JPY |
| Homestay (Half Board) | 31,780 JPY | 63,560 JPY | 95,340 JPY | 127,120 JPY | 158,900 JPY |
*: Private room, shared common spaces.
Plus Modules Description

Modules are can be taken in addition to the standard course and provide opportunities for students to customize their learning experience. Modules may not be taken independent of the standard course.
< Plus Conversation >

This module focuses just on conversational topics such as dialects, slang, and modern Japanese. This option is aimed at students with previous experience.
● 5 extra hours of conversation classes per week are offered.
< Plus Traditional Culture >

This module offers students the opportunity to learn about the traditional culture while learning the language, and the chance to participate in it with practical activities.
● 6 extra hours of cultural experiences per week are offered.
● 4 Week Maximum. Held on Saturday
< Plus Pop-Culture >

This module teaches all the latest trends in Japanese pop culture, letting students experience the most fun activities Japan has to offer, from cosplaying as your favorite anime character to drawing your very own manga.
● 6 extra hours of cultural experiences per week are offered.
● 4 Week Maximum. Held on Saturday.
< Plus nextGen >

Students may go sightseeing, try on a kimono and experience tea ceremony, visit a manga school, practice martial arts, and more. This module combines the traditional and pop-culture modules and is designed for students ages 14-19.
● Only June /July /August
Plus Module Price Chart
 
Price (per week)
Conversation
10,000 JPY
Traditional
Culture
Pop-Culture
nextGen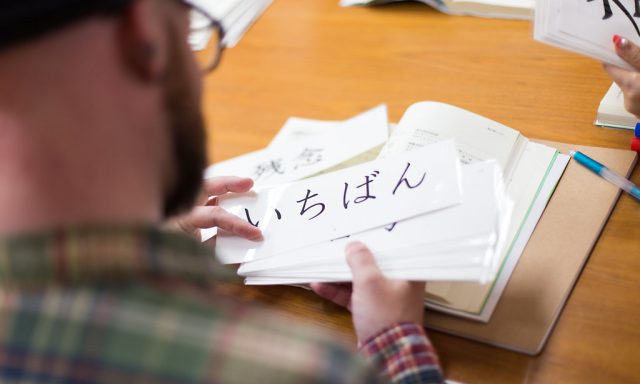 Course Description

A discounted long-term courses are available for a period of 6-months (24 weeks). Students will participate in the standard course.
● Admission Periods:Janurary /April /July /August
● Course Length:6months
● 6-month visa waiver required
● Class Length:50mins/lesson
● Class Time:①9:30~13:10 /②11:25~15:50 /③14:05~17:45
Course Price Chart
|   | Price |
| --- | --- |
| 6 Months | 590,000 JPY |
SERVICE
Wi-Fi

Free internet access for all students studying at the school.

Lounge

Student lounge for studying, relaxing, or passing the time.

Library

A variety of reading materials available for study or leisure.

Activities

Experience Japanese culture with cultural experiences and activities.

Internships

Gain real-world work experience in a Japanese work environment.

Language Partners

Improve your communication skills with a language partner.

Accommodations

Assistance to find the room that is right for you.

Airport Pickup

Arrive directly at your accommodation after a long flight.
MOTTO JAPAN
RECOMMENDATION
Genki JACS offers both short and long-term courses making it ideal for students who simply want to enjoy their time in Japan while studying a language or prepare to advance into the next chapter in their academic or professional careers. Students also have the ability to customize their study by adding special subject options to their courses. Genki JACS is internationally recognized and the first language school to receive the ST Magazine World Language School Star Award in 2016 and receiving it again in 2018. The school is also one of only two in Japan that is accredited by the International Association of Language Centers (IALC).
AREA INFOMATION
Having been the capitol of Japan for more than 1000 years, Kyoto is a great place to study Japanese language and experience the culture. There are also many Japanese language schools to choose from. Japanese history and culture have been preserved and protected over the years and traditional food, art, and customs thrive in this city. Kyoto is also known for it's beautiful nature and it's distinct seasons.
KYOTO AREA
Search for schools in same areas

LOCATION
Want to know which areas have more nature or lower rent?
Compare each area by its features here.
AREA COMPARISON