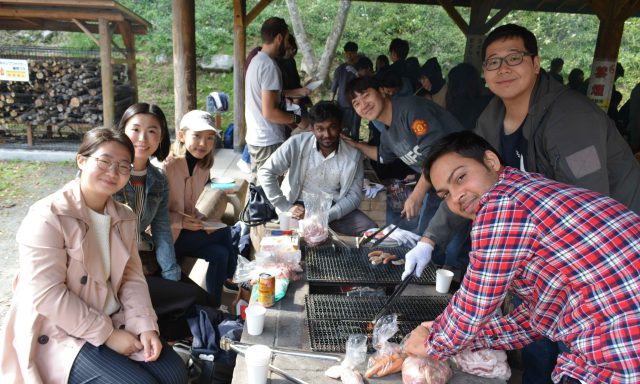 Iroha Japanese Language School
INFORMATION
Location

Hakata Kindai Bldg. 8F, 1-1-33 Hakata-Eki Higashi, Hakata-ku, Fukuoka, 812-0013
Closest Station

Hakata Station
TEL

+81-(0)92-477-2393
Principal

Hiroki Nagata
Founded

2015
WEBSITE
OUTLINE
Number of Teachers

13
Student Capacity

150
Number of Students

120
Student Nationalities

East Asia (57.5%) Southeast Asia (24%) North America (3%) Europe (3%) Other (12.5%)
VOICE
Why this school?
POINT

1

【Definite Japanese Proficiency】
With up to 10 classes available from the beginner to advanced level, students are able to choose the class that best fits their Japanese language level. Classes are small with 20 students or less making for an environment in which our experienced teachers can focus on the needs of each individual student and adjust the curriculum accordingly. It is thanks to this system that focuses on the needs of the student that we are able to create classes that help students become proficient in Japanese while paying attention to their personal interests.

POINT

2

【Multicultural and Multinational】
Students from over 20 countries come to study at our school. For this reason, our curriculum is designed to overcome national and cultural barriers by including various events and activities and using Japanese as the common language of communication with all of our students. Students are not only from different countries but from different ages, and occupations. They have different reasons for studying Japanese and have different approaches to learning the language. This diverse environment is not only meant to improve language ability, but also expand each individual's horizons and be the stage for a fruitful study abroad experience.

POINT

3

【Student Support】
At our school, we have a number of foreign staff members who also have the experience of studying abroad in Japan. These foreign staff members work closely with their Japanese teammates to promote study abroad success for all of our students. Our team provides places themselves in the shoes of international students and provides start to finish and post-graduation support to all of our students in the form of pre-arrival preparation, mid-program study, part-time job, accommodation, living, college admission, and career advancement support. It is thanks to the international members of our staff that there is less of a cultural gap between us and our students and we are able to better understand each individual's background.
Students / Teachers Voice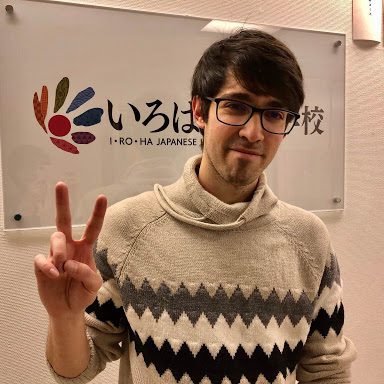 Borja (Spain)
Even before I started studying at Iroha, they helped me a lot ridding me of any doubt and addressing any problems.

Since I arriving in Fukuoka, I've felt that I chose the perfect place for learning Japanese. They place you a class appropriate for your current Japanese level where you can learn different kinds of Japanese. This kind of flexibility is important for a school because studying for the JLPT or the EJU or simply to improve your Japanese level before returning to your home country are not the same.

The teachers and staff are just lovely and professional. They teach not only proper Japanese but a lot about the country's culture, latest news, traditions about Kyushu, etc.

Iroha helped me whenever I had any kind of trouble as well as with finding a place to live. They also provided me with guidance and when I decided to pursue a future in Japan. I am very happy to have chose this school and would recommend it to anyone planning on coming to study in Japan.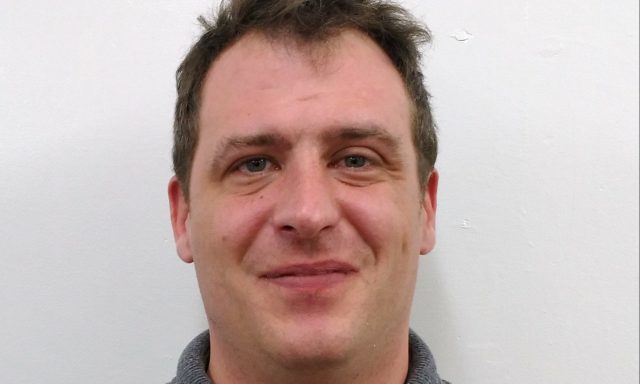 Moulinet (France)
Studying at Iroha Japanese Language School is a really good choice if you want to learn Japanese efficiently. The teachers are very competent, provide a nice atmosphere, adapt their classes to each student, and help us to improve at a quick pace every day. You will find classes that will fit for your level, from beginners to Japanese Language Proficiency Test (JLPT) N1 level. The fact that classes at Iroha are small and students come from various countries, fosters communication in Japanese all day. In addition, if you're having difficulties, teachers are always ready to help you or to answer your questions. The school's staff will help you to complete administrative procedures, find part-time jobs, pursue your studies, or find a job in Japan after graduation too. Iroha makes your daily life easier so you can focus on studies. I recommend this school 100%.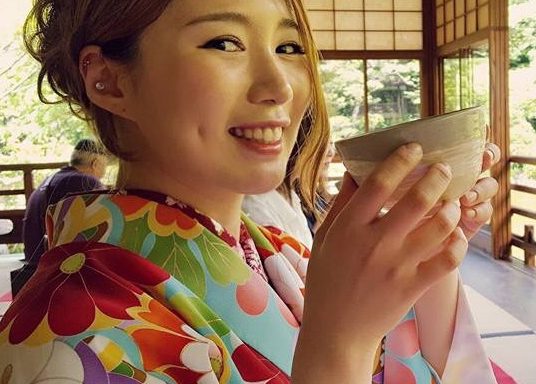 Gahee (Korea)
It had been a while since I last was a student so, before coming to Japan, I was very nervous about returning to this lifestyle. "What if the school is too strict?" "What if the classes are too boring?" These are the kinds of things that worried me. However, after arriving at Iroha Japanese Language School, all these worries disappeared. The atmosphere was the best thing about the school. The teachers take an interest in each and every one of their students and the school is very welcoming. I always want to go to school simply to greet my teachers. The students here are of many nationalities so it's possible to make many friends from different countries. It is also fun to study with them. Many students feel that they won't be able to learn standard Japanese outside of Tokyo but I don't think that is true. This is because regional dialects are not used when teaching Japanese even in regional towns. Textbooks and classes are all in standard Japanese. I chose Iroha in Fukuoka because I felt it would be easier to focus on my studies in a smaller town than in a large metropolis. You also don't have to travel too far to enjoy wide expanses of nature here.

It took a while for me to get used to the differences in culture after I arrived in Japan. Through my studies of the Japanese language and culture, I learned that Japan is made up of many distinct regions each with its own characteristics. It becomes clear after participating in local festivals but Japan places great importance on its traditional culture. I especially like the Hakata Gion Yamakasa festival. The people are very passionate and the festival is fantastic.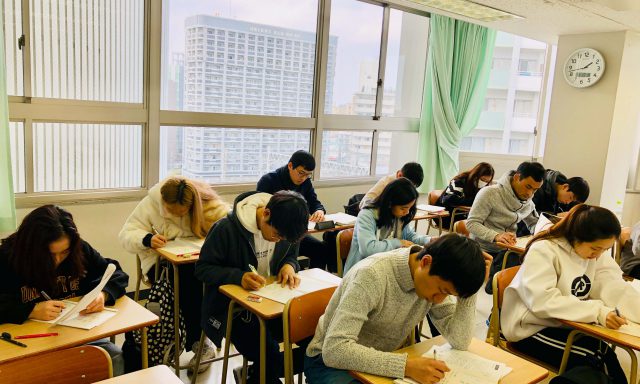 Course Description

Thanks to our ability to host up to 14 classes ranging in level from beginner to advance, it is possible to choose the class that best fits your skill level. Every class is small and has no more than 20 students. This allows teachers to adjust the curriculum to meet the needs of their students every week and provide the most fulfilling educational experience possible. The ability to satisfy the individual needs of students makes the education system at FJLS one of the most effective in not only providing students with what they need but also what they want while helping them develop the skills they need to work their way towards proficiency in the Japanese language.
● Admission Periods: January (1 year 3-month course), April (2-year course), July (1 year 9-month course), October (1 year 6-month course)
● Course Length: Long-term
● Class Length: 45mins/lesson
● Class Time: ①9:10 - 12:30 / ②13:20 - 16:40
Course Price
Total
180,000 JPY
956,000 JPY
1,117,000 JPY
1,278,000 JPY
1,439,000 JPY
 
3 months
1 year
3 months
(January Start)
1 year
6 months
(October Start)
1 year
9 months
(July Start)
2 years
(April Start)
Application
5,000 JPY
26,000 JPY
26,000 JPY
26,000 JPY
26,000 JPY
Admission
20,000 JPY
50,000 JPY
50,000 JPY
50,000 JPY
50,000 JPY
Tuition
150,00 JPY
775,000 JPY
930,000 JPY
1,085,000 JPY
1,240,000 JPY
Materials
5,000 JPY
25,000 JPY
25,000 JPY
25,000 JPY
25,000 JPY
Other
ー
80,000 JPY
86,000 JPY
92,000 JPY
98,000 JPY
*: The amounts above are the cumulative costs of the programs listed. Depending on the program, some fees will be due at the beginning of the study period while the remainder will be due at other periods designated by the school. Please inquire for more details about payment schedules.
Accommodation Price
 
Type
Entry
Accommodation
(6 months)
Total
Dormitory
Single
81,000 JPY
270,000 JPY
351,000 JPY
Twin
45,000 JPY
135,000 JPY
180,000 JPY
SERVICE
Lounge

Student lounge for studying, relaxing, or passing the time.

Library

A variety of reading materials available for study or leisure.

Activities

Experience Japanese culture with cultural experiences and activities.

Language Partners

Improve your communication skills with a language partner.

School Transfer Support

Transfer into a degree program at a Japanese school.

Career Support

Find the perfect job after graduation.

Part-Time Work Support

Practice Japanese while earning a little extra money.

Accommodations

Assistance to find the room that is right for you.

Airport Pickup

Arrive directly at your accommodation after a long flight.
MOTTO JAPAN
RECOMMENDATION
The welcoming and international environment and the location of Fukuoka Japanese Language School (FJLS) make the school a comfortable place conducive to learning to Japanese. The international staff at the school are also able to provide the support and understanding that many students need and want. This not only makes it easier for students to apply and study at the school but also provides an invaluable resource that helps students in adjusting to life in Japan and preparing for life after completion of their program.
AREA INFOMATION
The heart of international trade in Kyushu, Fukuoka boasts a high concentration of technology and manufacturing enterprises and is one of Japan's economic centers. The area is rich with nature in the form of mountains, rivers, and the sea. There are also many festivals to enjoy making it a great place to pursue Japanese language studies.
FUKUOKA AREA
Search for schools in same areas

LOCATION
Want to know which areas have more nature or lower rent?
Compare each area by its features here.
AREA COMPARISON