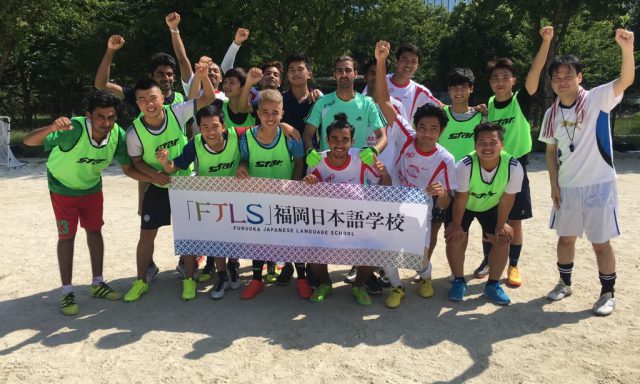 Fukuoka Japanese Language School
INFORMATION
Location

2-13-5 Shimizu, Minami-ku, Fukuoka, 815-0003
Closest Station

Takeshita Station
TEL

+81-(0)92-710-1212
Principal

Hiroki Nagata
Founded

2004
WEBSITE
OUTLINE
Number of Teachers

21
Student Capacity

280
Number of Students

257
Student Nationalities

East Asia (2%), Southeast Asia (56%), Other (42%)
VOICE
Why this school?
POINT

1

【Definite Japanese Proficiency】
With up to 14 classes available from the beginner to advanced level, students are able to choose the class that best fits their Japanese language level. Classes are small with 20 students or less making for an environment in which our experienced teachers can focus on the needs of each individual student and adjust the curriculum accordingly. It is thanks to this system that focuses on the needs of the student that we are able to create classes that help students become proficient in Japanese while paying attention to their personal interests.

POINT

2

【Multicultural and Multinational】
Students from all over the world come to study at our school. For this reason, our curriculum is designed to overcome national and cultural barriers by including various events and activities and using Japanese as the common language of communication with all of our students. Students are not only from different countries but from different ages, and occupations. They have different reasons for studying Japanese and have different approaches to learning the language. This diverse environment is not only meant to improve language ability, but also expand each individual's horizons and be the stage for a fruitful study abroad experience.

POINT

3

【Student Support】
At our school, we have a number of foreign staff members who also have the experience of studying abroad in Japan. These foreign staff members work closely with their Japanese teammates to promote study abroad success for all of our students. Our team provides places themselves in the shoes of international students and provides start to finish and post-graduation support to all of our students in the form of pre-arrival preparation, mid-program study, part-time job, accommodation, living, college admission, and career advancement support. It is thanks to the international members of our staff that there is less of a cultural gap between us and our students and we are able to better understand each individual's background.
Students / Teachers Voice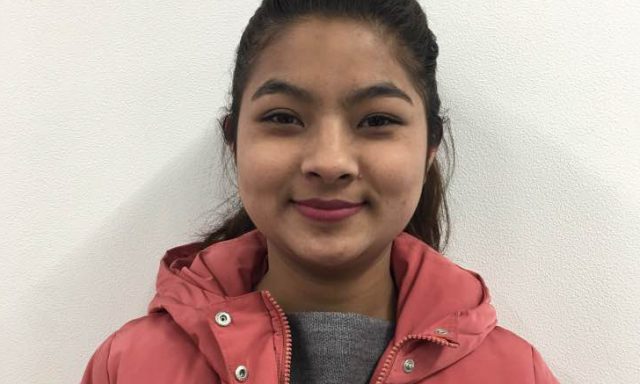 Saru (Nepal)
I have loved my time studying Japanese at Fukuoka Japanese Language School.
All the teachers are encouraging. They made me feel completely comfortable to speak up and make mistakes in class. I think this is really important when learning a new language. It's more expensive than some other language schools, but the classes are guaranteed to be small so it's worth the cost.
The FJLS staff is really helpful about organizing accommodation and giving advice on setting up your life in Japan (subway cards, directions, bank account, phone etc). This was critical when we first arrived and couldn't understand the language at all!
There is a beautiful lounge area with an attached bookstore and cafe in the building which is a great place to hang out, meet people and do your homework after class.
I want to come back next year again to learn more about the culture of Japan.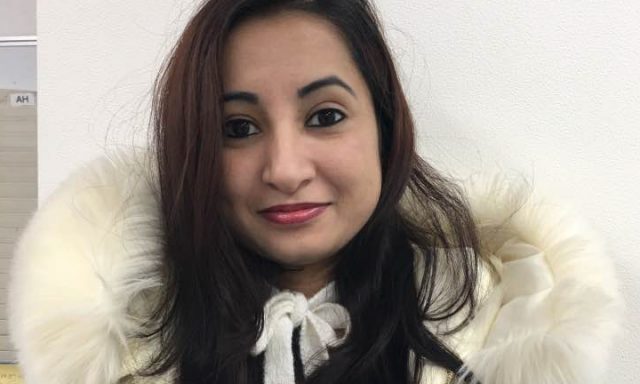 Abhilasha (India)
I have been studying in FJLS for a year now and needless to say, I have learned a lot. Not only about Japanese Language but the Japanese culture and values. The school staff provides assistance with school Application, Immigration process, living accommodations. And that's not all, they help you with finding a suitable part-time job, setting up a bank account, phone, health insurance, any complications you might have in your early stay and most of all, they make you feel welcome. The school also assists students with plans after graduation, the college application, and specialty schools.
We are constantly encouraged to express our views and creativity through various entertaining activities during class and with fun outings that help us better understand the culture. All the teachers are very kind, dedicated and patient. The classes are divided according to the Japanese level of a student. And taught in such a manner that every student gets the attention of the teacher. Every student is encouraged to speak in Japanese and is motivated to participate in one on one conversations.
I am quite happy with my decision to study in this school, it has been a fun and educating experience that I will cherish for the rest of my life.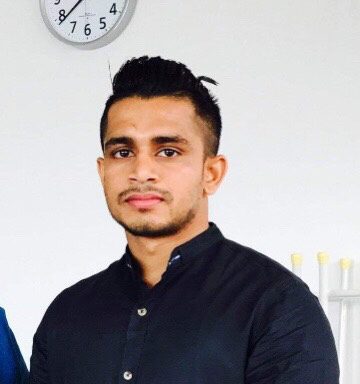 Algama (Sri Lanka)
Why is Fukuoka Japanese Language School the best choice?

It is a great school where every student immediately becomes an individual person.
School study system allowed me to be at a level that suits me according to my personal progress. All the teachers and the principal are enthusiastic and encouraging. I loved it. When we have a problem, they are always ready to help us. This is a magnificent academy with excellent teachers, classrooms, small groups of students, a warm atmosphere, and super friendly and helpful staff. The Fukuoka Japanese Language School staff is really helpful about organizing accommodations and giving advice on setting up your life in Japan (ex: bank account, phone, directions, part-time jobs, etc.) I would like to thank you for your patience and professionalism.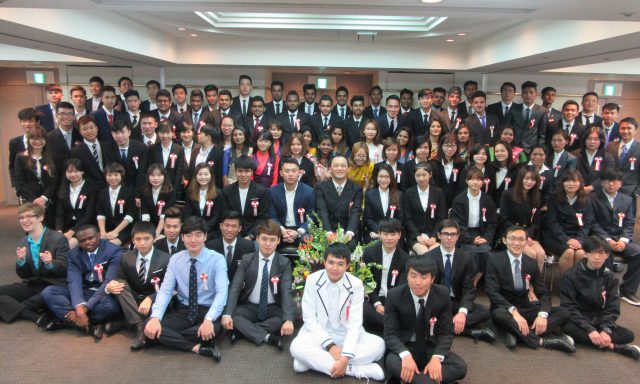 Course Description

Thanks to our ability to host up to 14 classes ranging in level from beginner to advance, it is possible to choose the class that best fits your skill level. Every class is small and has no more than 20 students. This allows teachers to adjust the curriculum to meet the needs of their students every week and provide the most fulfilling educational experience possible. The ability to satisfy the individual needs of students makes the education system at FJLS one of the most effective in not only providing students with what they need but also what they want while helping them develop the skills they need to work their way towards proficiency in the Japanese language.
● Admission Periods: January (1 year 3-month course), April (2-year course),
  July (1 year 9-month course), October (1 year 6-month course)
● Course Length: Long-term
● Class Length: 45mins/lesson
● Class Time: ①9:10 - 12:30 / ②13:20 - 16:40
Course Price
Total
180,000 JPY
956,000 JPY
1,117,000 JPY
1,278,000 JPY
1,439,000 JPY
 
3 months
1 year
3 months
(January Start)
1 year
6 months
(October Start)
1 year
9 months
(July Start)
2 years
(April Start)
Application
5,000 JPY
26,000 JPY
26,000 JPY
26,000 JPY
26,000 JPY
Admission
20,000 JPY
50,000 JPY
50,000 JPY
50,000 JPY
50,000 JPY
Tuition
150,000 JPY
775,000 JPY
930,000 JPY
1,085,000 JPY
1,240,000 JPY
Materials
5,000 JPY
25,000 JPY
25,000 JPY
25,000 JPY
25,000 JPY
Other
ー
80,000 JPY
86,000 JPY
92,000 JPY
98,000 JPY
*: The amounts above are the cumulative costs of the programs listed. Depending on the program, some fees will be due at the beginning of the study period while the remainder will be due at other periods designated by the school. Please inquire for more details about payment schedules.
Accommodation Price
 
Type
Entry
Accommodation
(6 months)
Total
Dormitory
Single
81,000 JPY
270,000 JPY
351,000 JPY
Twin
45,000 JPY
135,000 JPY
180,000 JPY
SERVICE
Lounge

Student lounge for studying, relaxing, or passing the time.

Library

A variety of reading materials available for study or leisure.

Activities

Experience Japanese culture with cultural experiences and activities.

Language Partners

Improve your communication skills with a language partner.

School Transfer Support

Transfer into a degree program at a Japanese school.

Career Support

Find the perfect job after graduation.

Part-Time Work Support

Practice Japanese while earning a little extra money.

Accommodations

Assistance to find the room that is right for you.

Airport Pickup

Arrive directly at your accommodation after a long flight.
MOTTO JAPAN
RECOMMENDATION
The welcoming and international environment and the location of Iroha Japanese Language School make the school a comfortable place conducive to learning to Japanese. The international staff at the school are also able to provide the support and understanding that many students need and want. This not only makes it easier for students to apply and study at the school but also provides an invaluable resource that helps students in adjusting to life in Japan and preparing for life after completion of their program.
AREA INFOMATION
The heart of international trade in Kyushu, Fukuoka boasts a high concentration of technology and manufacturing enterprises and is one of Japan's economic centers. The area is rich with nature in the form of mountains, rivers, and the sea. There are also many festivals to enjoy making it a great place to pursue Japanese language studies.
FUKUOKA AREA
Search for schools in same areas

LOCATION
Want to know which areas have more nature or lower rent?
Compare each area by its features here.
AREA COMPARISON