Top 5 job hunting tools for non-Kanji speaking foreigners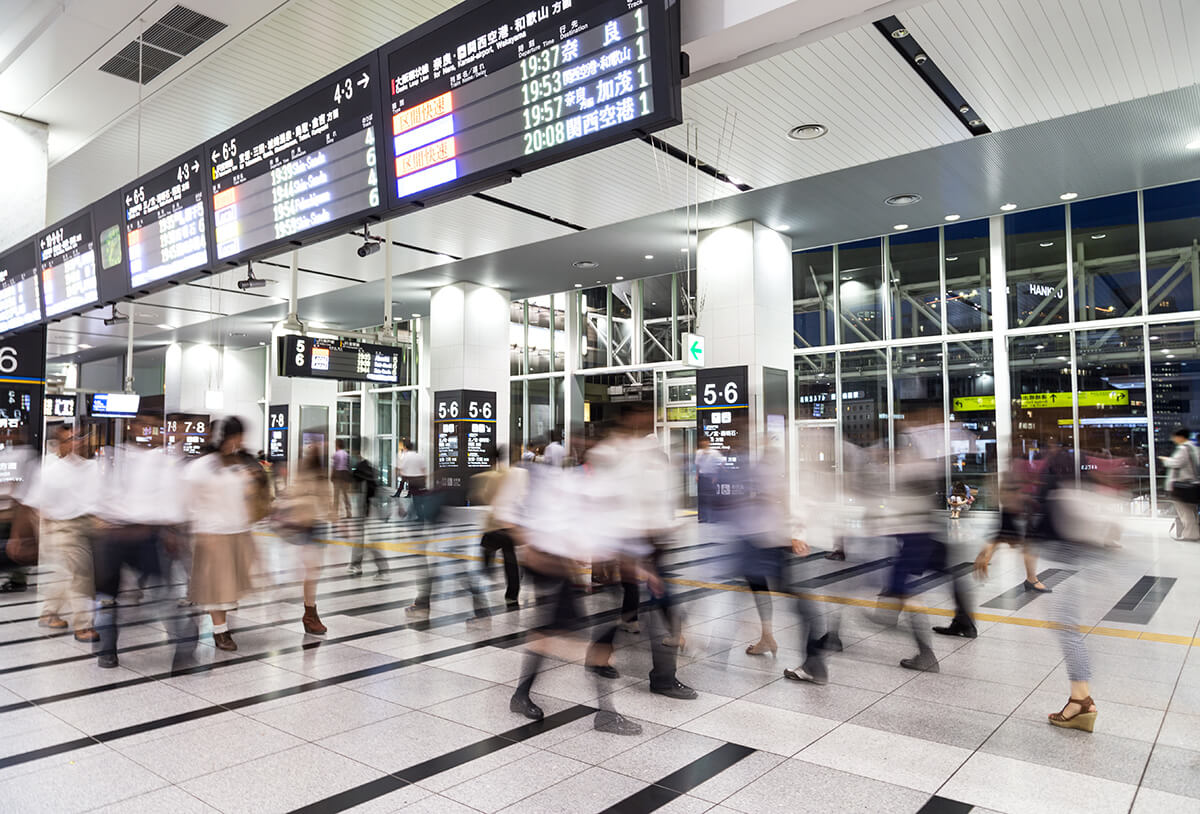 Working in Japan has been a life-long dream for some foreigners. The country is rich in culture and history, home to picturesque urban skylines, automated restaurants, and colorful vending machines in every nook and cranny. However, the language barrier poses a challenge for every non-Japanese speaker hoping to land a job in the country.
As a foreigner, you are bound to face challenges and setbacks as you go through the job hunting process. Many factors come into play: English is not the official language in Japan, work conditions are far more stern compared to jobs in other countries, and multinational and international companies are mainly located in the Tokyo area only.
But if you have your heart set on it, there's no reason for you to back out on braving the culture shock and the pressure to fit in the Japanese workplace culture. After all, it may end up as a life-changing experience for you!
Work in Japan: Top 5 Job Hunting Tools for Non-Japanese Speakers

The job hunting process in Japan is just like any other job application process, though the challenge lies in one's Japanese proficiency. Since the country is predominantly using the Japanese language, it would take a non-Japanese speaker twice the effort to land the job as compared to a local applicant.
The good news is it's not entirely impossible. Even if you're a foreigner who doesn't speak the language, searching for a job in the country isn't truly daunting if you know where to look for prospective jobs and make use of the resources made available to you.
With that said, here are the top 5 tools and resources to help you on your journey in finding a job in the land of the rising sun:
Job portal websites

Job portal websites are considered as the easiest and the most accessible way for foreigners to search for jobs in the country. These sites offer information on Japanese companies that are currently looking for foreign and multilingual applicants. You can also find out which industry is hiring and what qualifications you need to apply for a certain job.
In addition to job listings, many websites also provide good information about the whole living and working in Japan experience. Some great job portals you can check out are GaijinPot, Daijob, Enworld, JapanCareer, and Career Engine.
These online portal sites provide job listings for foreigners, divided by category, industry, and language for an easier search. There's also an advanced search function to narrow down results according to your personal preferences such as office location, salary, position level, and keywords.
Job agencies

Similar to job portal sites, online job agencies also help foreigners land their dream jobs in Japan. The main difference is that job agencies generally specialize in recruitment for a certain industry. Regardless, these sites are where you can browse through different job openings if your eyes are set on a certain company or firm.
Here are some job agencies and recruitment sites you may find helpful:
CareerCross – Online recruitment for bilingual professionals in Japan
Adept – Specializes in recruiting for the IT sector
Pasona – Offers temporary and contract position in sales, admin, and IT
Recruit – A large Japanese recruitment and B2B agency
Robert Walters – A well-established bilingual recruitment agency
Specialized Group – Has expertise in different employment areas, including accounting, communication, and marketing
JAC Recruitment – Offers jobs for bilinguals in the financial sector
Hays – A worldwide recruitment agency specializing in IT-related positions
Rirekisho (Japanese-style resume)

In Japan, applicants are generally asked to prepare a rirekisho— the standard format for resumes and CV in the country. The rirekisho is traditionally to be filled out by hand, a gesture to show the employer that you have specifically poured time and effort into the application for the company.
A handwritten resume also allows employers to peek at the quality of your handwriting. Accordingly, your application will be judged partly because of this. If you proceed to the interview phase of the process, almost every Japanese employer will drop a comment on how they felt about the handwriting on your resume.
Blank resume forms can be bought at convenience stores, department stores, or the grocery. They cost 10 – 20 JPY per sheet. You can also access an online rirekisho sheet filled with English instructions to guide you through the process.  
Handing in a handwritten resume is just one part of fitting in with Japan's traditional corporate culture.
English language newspapers (Classified ads)
If you are a foreigner looking for a prospective job in Japan, the classified ads section of English-language newspapers and magazines is also a good place to start your search.
For instance, the Monday edition of The Japan Times provides ads for job vacancies in both English and Japanese. Some of the typical job ads include sales, English language teaching, jobs at embassies, hotel and restaurant work, and engineering.
This is considerably an old school approach to today's one-click-away job searching thanks to the internet, but classified ads can still be a great help for you to land your dream job in Japan.
Language teaching portals

Teaching English as a second language is one of the most common jobs in Japan for foreigners. Some of the most common types of language teaching jobs in the country are teaching at public schools, private language schools, international schools, vocational or technical schools, and universities.
If you're a native English speaker, you can find myriad job opportunities at language schools and universities. Japan tends to prioritize those who are native speakers of English or those who grew up in a country where English is the dominant language.
However, you can still choose to teach English in the country even as a non-native speaker. Granted, you can provide additional qualifications such as proven work experience, relevant bachelor's degree, and Teaching English as a Foreign Language (TEFL) or International English Language Testing System (IELTS) certifications.
For starters, you can check out the Japan Exchange and Teaching (JET) Programme online portal— where you can submit your application and personal requests as to where you would like to teach. The JET will then determine which prefecture and school you're assigned to.
Conclusion
Japan has opened its doors for foreign applicants in the fields of language teaching, engineering, IT, health and medical-related work, and other white collar jobs. Depending on your qualifications and personal interests, many companies might offer a number of jobs that suit you best.
Although commonly perceived to be a daunting task, job hunting in Japan is actually easy to manage as long as you know where to look for job openings and make use of the resources made available to you. In particular, the 5 job hunting tools listed above will help you head towards the right direction.
It doesn't stop there, though. Brush up on your basic Japanese and be sure to present yourself well just like with any other job.
Wishing you the best of luck on your job hunting! As the Japanese say, "Ganbatte!"
Motto Japan, the community platform to support foreigners with the foundation for life in Japan, including Japanese study, job opportunities, and housing service. Motto Japan Media will provide a wide variety of information for Japanese fans all over the world, to create a cross-cultural environment and enrich the life of foreign residents in Japan!