Top 5 Best Apps to Use When Looking for Work in Japan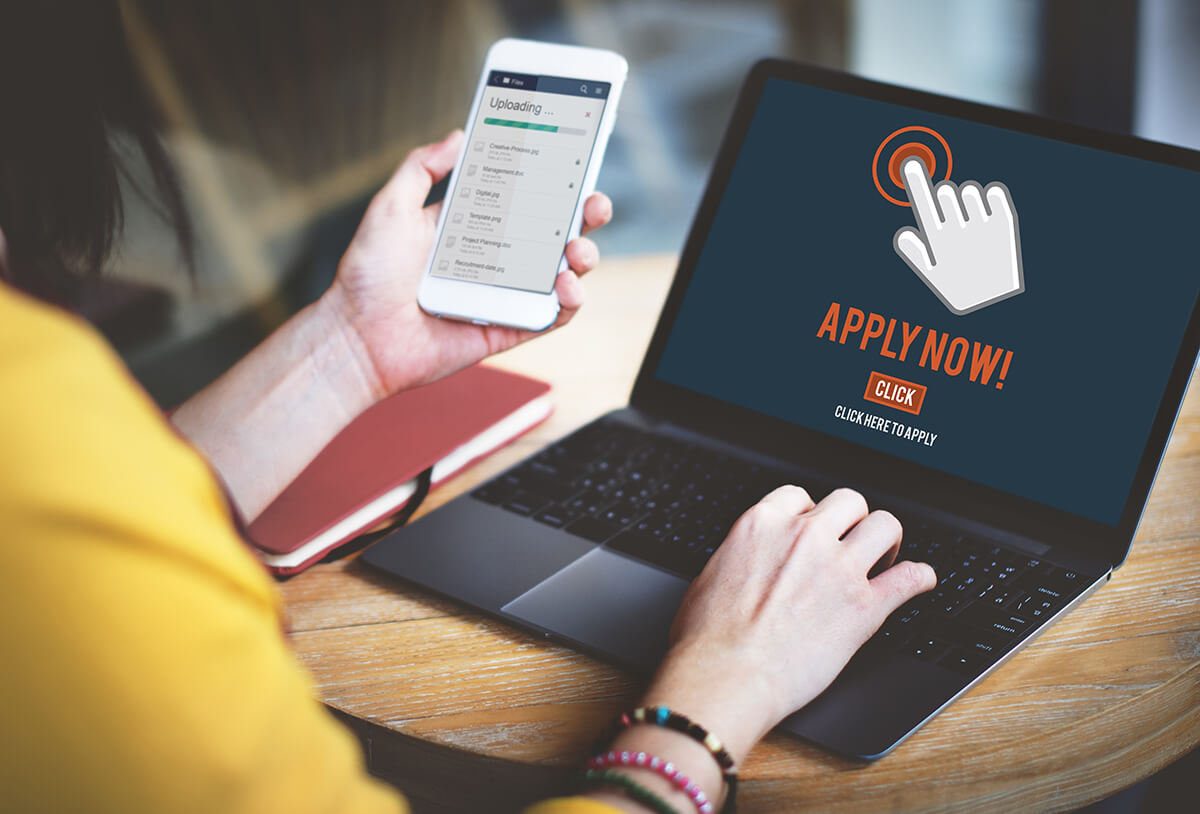 If you've got the proper visa, the job market in Japan can unveil a broad spectrum of employment opportunities. But where to look? No matter what level of Japanese proficiency you possess, there are plenty of job hunting apps at your fingertips.
If you want more opportunity than the standard English-teaching gig, it can be found. You just need to know the right places to search. From entry-level positions to senior management roles, these are the 5 best smartphone apps to match your experience, career path and Japanese-speaking ability.
LinkedIn

With its global reach, LinkedIn is easily the largest search engine for job-seekers, including those living in Japan. Positioning itself as a social network for professionals, LinkedIn is great for connecting with colleagues you may have worked with in the past, while also cultivating relationships with new connections in the same field.
Your LinkedIn profile is essentially a living resume that can be updated immediately as you make changes or acquire skills throughout your career.
Perhaps my favorite aspect of LinkedIn is the 'Recommendations' feature. No longer do you need to chase down your former supervisor–or hope they still work at the same company–for their name or number, . If your superior or reputable co-worker also has a LinkedIn profile, they can write you a glowing referral without the need for a heads up to expect a phone call from your prospective new employer.
Jobs on LinkedIn range across pretty much every industry imaginable, and for all experience levels. Most listings for positions on LinkedIn are written in English, but be sure to read the entire listing, as there will likely be a Japanese proficiency level requirement included in the description.
Available on: iOS, Android
Glassdoor Jobs
Glassdoor employs what I feel is a very useful element from the likes of Yelp. When you apply for a job, potential employers can examine your resume and profile to see just what they're getting themselves into. Shouldn't transparency go both ways? With Glassdoor, you can see what current and former employees have to say about the company, under the protection of anonymity. This makes research an important part of your job search.
Glassdoor is also keen on helping you know your worth in the job market. You can gain insights into average salaries for your desired position, and how your own personal market value fares in contrast to the going rates, based on your experience and skill set. If there's a specific role with a company or general position you've got your eye on, Glassdoor will send alerts to notify you of any openings.
The Japan side of Glassdoor boasts nearly 10,000 jobs to choose from, with varying requirements for Japanese speaking ability.
Available on: iOS, Android
Indeed

Indeed is heavily promoted on TV in Japan, making it probably the most high-profile job search tool with the locals. There are still plenty of English-friendly listings, however, just not as many as with LinkedIn. Furthermore, outside of English-teaching jobs, the Japanese speaking requirement is a bit steeper with Indeed, as an overwhelming number of positions prefer applicants with N2 proficiency.
If you match the language requirements, though, and have an adequate amount of experience under your belt, then Indeed opens a world of very well-paying senior-level opportunities to you, with listings from Fortune 500 companies in tech, fashion and more industries. Don't fret if you're a beginner, however. There is also a healthy amount of professional roles that require no Japanese, and not all of them are language instructor positions. Aside from a very convenient quick-apply function, Indeed isn't nearly as heavy on the features as LinkedIn, but gets the job done. Pun intended.
Available on: iOS, Android
Work Japan
Work Japan prides itself on being the "first and only" app made for expats living in Japan, with listings from companies that are either willing to employ, or actively seeking foreign workers. This app aims to bridge the gap, not only for English speakers, but for those who speak Chinese, Portuguese and other languages.
Work Japan also helps to identify what your employment capabilities are based on your visa status. Probably one of the coolest features of this WJ is the ability to schedule an interview directly from within the app, and even get the location of your interview in the app as well. First interviews are a high-stress situation for me, especially if I don't know the area well and worry about not being able to find the company on time, so this in particular is a very helpful function.
Available on: iOS, Android
Jobs in Japan
There are plenty of medium- to large-scale job portal sites for hunting your next gig in Japan. The problem is that they don't have an accompanying app. That's where the Jobs in Japan app comes in. This app works as an aggregator, compiling available employment opportunities from a large number of job sites, some of which you might have heard of, including:
GaijinPot
CareerCross
Daijob
WorkAbroad
Career-Fly
CareerIndex
Baitoru
Naukri
Job-Haku
These sites themselves have varying requirements for experience and Japanese skill.
Available on: Android
Find Your First or Next Job in Japan Now
Now that you know where to look, it's time to make that career move you've been working so hard for. Grab your smartphone, your very best suit, and land that next gig today!
Motto Japan, the community platform to support foreigners with the foundation for life in Japan, including Japanese study, job opportunities, and housing service. Motto Japan Media will provide a wide variety of information for Japanese fans all over the world, to create a cross-cultural environment and enrich the life of foreign residents in Japan!