Explore, Live, and Work on a Working Holiday Visa in Japan for Foreigners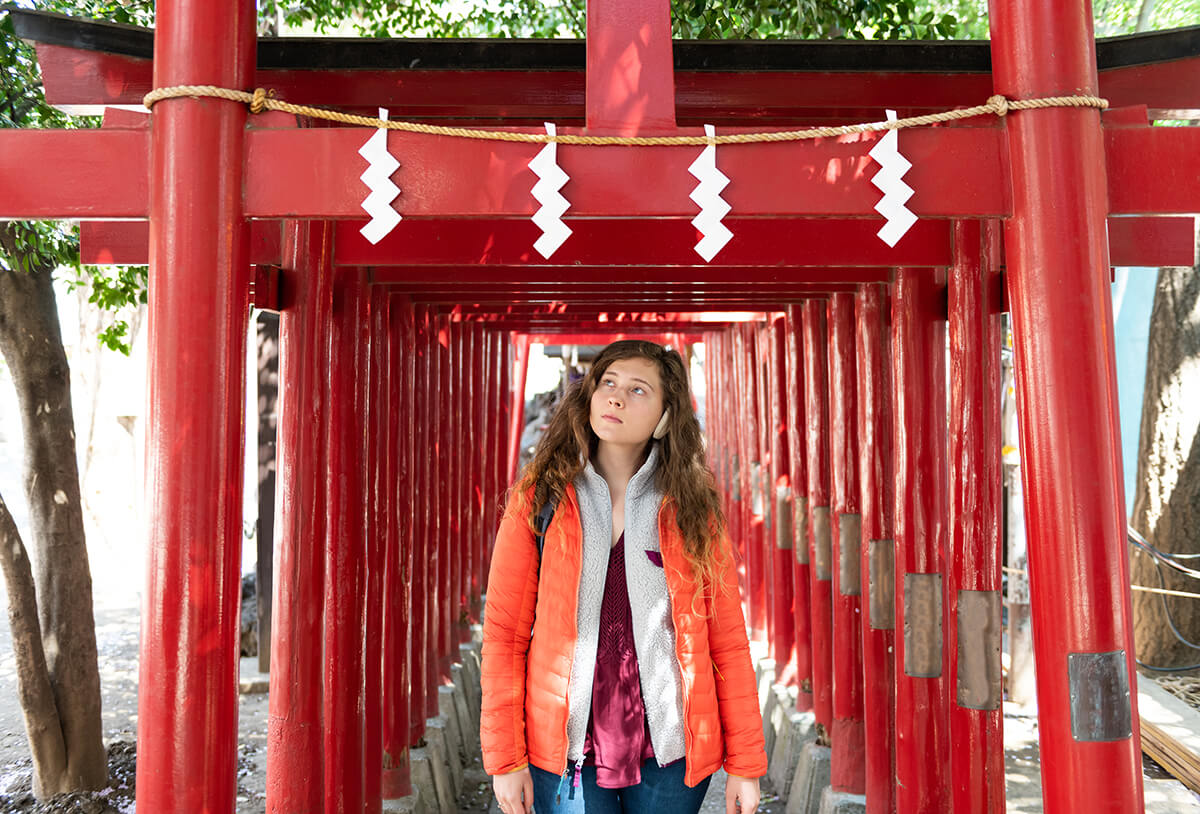 One of the best things about Japan is the Working Holiday Visa Program. Young adults get to travel to the most exquisite sites of the country such as Mount Fuji, the Imperial Palace, Historic Kyoto, and Osaka Castle, all the while earning income by doing some light part-time work.
Numerous foreigners from different parts of the globe are in Japan because of the Working Holiday Visa system. In fact, statistics show that 15,000 people apply for the Working Holiday Visa and stay in the country annually.
So, how do the working holiday visa holders go about their time in Japan? Where do they travel and explore? What do their usual days look like? And what type of work do they typically have?
Explore

There are a lot of fun things to do while in Japan. But the 3 most enticing parts of this whole program are first: exploring the amazing attractions and great cities; second: interacting with the people; third: absorbing the unique culture.
Traveling to great tourist spots should be a priority for anyone in the country. Seeing Mount Fuji in person would be an awesome experience. How about roaming through important and historical locations like the Imperial Tokyo Palace? Or finding inner peace on serene national parks and shrines?
Aside from the amazing tourist destinations, the country also has great cities for young adults to immerse in. Cities such as Tokyo, Kyoto, Sapporo, and Osaka are just among the many terrific cities in Japan.
Meeting new friends can also be another way of exploring. Japanese people have always been known to be extremely polite, kind, and respectful towards other people. Aside from their well-known shyness, you won't have any problems interacting with them.
The Japanese culture is very rich and intriguing so immersing yourself in the local culture should be interesting. Try drinking sake in an izakaya. Learn Japanese in a language school. Try calligraphy. Taste the dishes that you have been curious about. Enroll in a samurai or ninja academy. Attend a local festival. Absorbing the culture can come in various activities but surely, all of them will be worthwhile and fun.
The fact of the matter is that there are a lot of great things to do while in Japan. It's just a matter of what foreigners consider to be fun and memorable and which activities they'll prioritize.
Life

Living in a different country can be confusing and complicated, especially in a place where almost everything is quirky and different from what you're used to.
Chances are a lot of foreigners are living in shared houses. This is when multiple people live in the same house and split the rent and bills. It is ideal for new settlers as it is more affordable and practical. Most working holiday visa holders occupy shared houses too, as they are only in the country for a maximum of one year, depending on whether they decide to apply for a new visa.
If you are used to steaks, pizza, donuts, spaghetti, and other western cuisines, then you may find the everyday food of Japan to be quite weird. You may have eaten some sushi before, but seeing and tasting delicious dishes like sashimi (fresh raw fish sliced into thin pieces), okonomiyaki (Japanese savory pancake), soba (buckwheat noodles), udon (wheat flour noodles) and tempura (battered and deep-fried seafood and vegetables) may be new to you.
If you are in a hurry and on a tight budget, konbini food can be your best friend. It's essentially food that is found in convenience stores and is ready to go such as onigiri (Japanese rice balls), steamed buns, sandwiches, and cup noodles. But if you are really hungry, bento boxes (rice or noodles, fish or meat, with pickled and cooked vegetables, in a box) could easily satiate your hunger.
But the quirkiest thing about everyday life in Japan is the high-tech restrooms or comfort rooms. Some toilet seats have these sets of buttons attached to them where a person can control the bidet, choose the water temperature, heat the seat, and play music. Yes, you read that right, you can listen to music while taking care of business in the toilet.
Day-to-day life in Japan can be difficult to adjust to for foreigners as the country is sometimes known to have the most unique lifestyle.
Work

Most Japanese companies need employees to commit for the long term. Since working holiday visa holders are not able to stay in the country for more than a year, companies tend to shy away from hiring them.
Thankfully, there are a handful of jobs that are willing to accept the visa holders. Temporary or part-time occupations like cafe staff, English teachers, factory workers, farm jobs, hotel staff, nannies, resort staff, restaurant jobs, shop assistants, and sports instructors are usually open for them.
Being hired to do these types of work is advantageous for working holiday visa holders as it enables them to spend more time exploring and enjoying the country, which is what this program intends to do in the first place.
Conclusion
The Japanese government's tactic of bringing in more foreign interest by way of this program is effective. A lot of visa holders now have more knowledge about the country and have realized their dreams of exploring the beautiful nation.
Reading about what type of life working holiday visa holders have is great but what's even better is experiencing it yourself. See you next time. Too-da-loo!