Using Public Transportation in Japan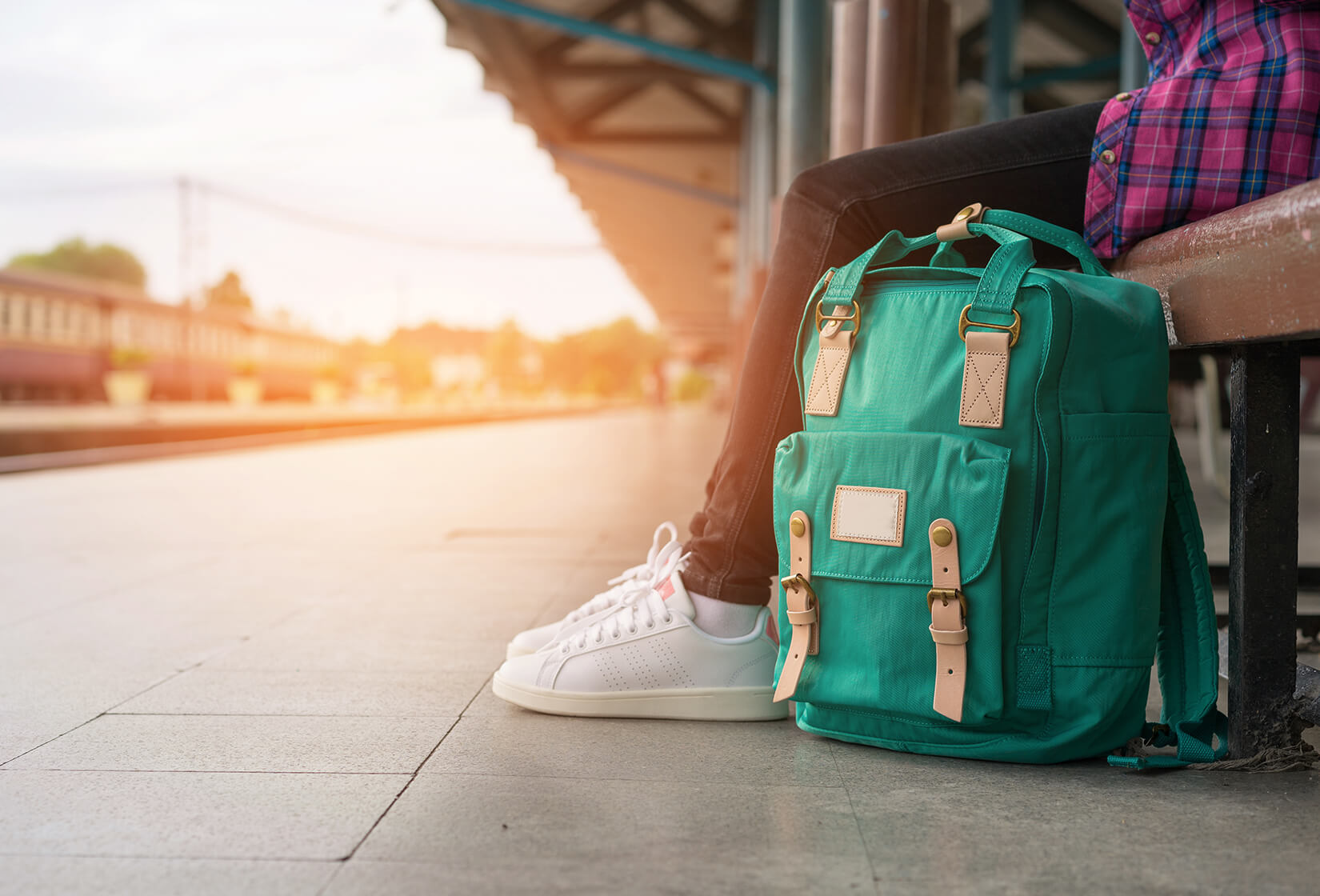 Now that you've finally booked your ticket and accommodations in Japan, your next step is to plan a sightseeing schedule. There are countless sightseeing areas where you can enjoy the rich culture and beauty of the country. You can ski in various mountain resorts, enjoy fun-filled rides in theme parks, relax in traditional Japanese inns, and many more.
The country offers a world-renowned public transportation system to help you find your way around. But, what type of public transport should you use?
Using Public Transportation in Japan

Walking, driving, and riding a bicycle or a taxi may be one of your first options to roam around Japan. But if you want to go to various destinations, you might want to use its public transportation systems instead.
The country's public transportation systems are known to be highly efficient, straightforward, consumer-friendly, and secure. Additionally, information throughout all transport systems is written in both Japanese and English, which makes it easier for locals and foreigners to understand.
Japan has 3 types of public transportation systems: trains, subways, and buses. These vehicles can save you time and will give you the best travel experience. If it is your first time to travel in Japan, you may opt to familiarize yourself with these transport systems first before roaming around the country.
Trains

Getting around Japan's cities and towns can be quite a stretch if you're a first-timer. The most convenient way for you to roam around is via trains. Trains in the country are known to be fast, clean, and comfortable. They are classified into 5 categories: local, rapid, express, limited express, and super express.
Local trains, kakueki-teisha or futsu-densha, run in inter-city routes and stop at every station. Rapid trains, kaisoku, skip some stations but are of the same fare as the local train. Express trains, kyuko, stop at even fewer stations but still, the tariff doesn't vary.
The limited express trains, tokkyu, only stop at major stations. Its fee depends upon the railway company operating the train. The super express trains, shinkansen, are the fastest in Japan. However, they use separate tracks and platforms which are managed by the Japan Railways (JR) Network.
The JR Network operates and dominates most of the train lines throughout the country. They offer a JR Pass solely for tourists and foreign residents via certified travel partner agents such as airlines and travel and tours companies. This pass is cost-effective when traveling from one city to another but it's only applicable on train rides operated by the JR Network like the shinkansen.
You can get a JR Pass by pre-booking it through an official travel agent before your scheduled trip. Once you arrive in Japan, head straight to the JR Office and have your vouchers validated and exchanged to get your JR Pass.
The shinkansen offers reserved and non-reserved seats while local, rapid, and express trains do not. It is the best option to choose when you're a first-time visitor in Japan. Seat reservations cost roughly 320 to 720 JPY but are free when you have a Japan Rail Pass. The cost of the JR Pass depends on the number of days you will be using it. The cheapest is around 38,880 JPY, which is already consumable for seven days with unlimited and free train rides via trains operated by the JR network.
If you do not have a JR Pass or do not want to avail it, train tickets can be purchased from touch-screen vending machines in major stations. The vending machines have information written in English to be more convenient for tourists and locals.
Additionally, when traveling by shinkansen, you can buy a ticket using your credit card. Tickets can also be purchased from travel agencies in Japan which can be found in some train stations. Seat reservations are available on shinkansen lines and some limited express lines. You can reserve your tickets from a month in advance until the day of your departure.
Subways

Like its railway systems, Japan also has a cost-effective and safe network of subways in its big cities to allow ease of traffic and transportation around its urban areas. Fukuoka, Kobe, Kyoto, Nagoya, Osaka, Sendai, Sapporo, Tokyo, and Yokohama have subway networks linked to some rail systems such as JR Yamanote Line in Tokyo, JT Loop Line in Osaka, and JR shinkansen lines.
Almost all the subway systems in Japan start operating at 5 am until midnight. There are maps across all subway stations with directions and information that are easy to understand. If traveling alone or for the first time, do not fret as all information and announcements in subway stations are in Japanese and English to help locals and tourists navigate.
When buying a ticket in subway stations, go straight to the machine. If you're not familiar with the Japanese language, there is an English button at the lower left corner of the console for you. Simply follow the instructions stated in the machine and choose the fare that you want to purchase. Once you have chosen a fare, a ticket will be dispensed from the machine which will serve as your subway pass.
The minimum fare in the Fukuoka subway is around 210 JPY. Aside from the regular fare, they also offer one-day passes worth 640 JPY which can get you discounts on some Fukuoka museums. Meanwhile, the fare at Kobe subway starts at 210 JPY, and they also offer one-day subway passes for 820 JPY or a subway and bus passes for 1,030 JPY.
The Kyoto subway on the other hand, offers a one-day or two-day Kyoto Sightseeing Ticket for unlimited use on buses and subway trains, which cost 1,200 JPY and 2,000 JPY respectively. Compared to the Kobe subway, the fare at the Nagoya subway starts at 200 JPY. Plus, they also offer a one-day pass worth 740 JPY and a one-day subway plus bus pass worth 850 JPY.
The fare at Osaka subway starts at 180 JPY for a single journey, the lowest out of all the subway systems. This subway system offers a one-day pass called Enjoy Eco which can be used in subway lines and municipal buses priced at 800 JPY on weekdays and 600 JPY on weekends and public holidays. Sendai subway fares start at 210 JPY, but you can also opt to buy a one-day pass priced at 840 JPY on weekdays and 620 JPY on weekends and public holidays.
Same as the Sendai subway, the Sapporo subway fare starts at 210 JPY. You can also opt to buy their one-day subway pass for 830 JPY (520 JPY on weekends and public holidays). The minimum fare in the Yokohama subway is 210 JPY which is quite similar from all subway systems. But same as most subway systems, they also offer a one-day pass that costs 600 JPY.
Lastly, there is the famous Tokyo subway. The Tokyo subway system is one of the largest and busiest subway systems in the world, with a total of 13 lines with 2 different networks. Tokyo Metro operates the first network while Toei Subway manages the second network. Each of the lines is identified through a corresponding color and number. The ticket price for these subway lines start at 170 JPY, but you can also opt to use a Pasmo or Suica rechargeable IC card. This card requires an initial 500 JPY deposit when first issued.
Buses

Riding a bus is the most basic means of transportation in Japan. For first-time visitors, riding a bus in the country can be challenging because the ticketing and fare depends on your travel distance and the operating bus company. There are short-distance buses that run within a city and highway buses that run from one city to another.
When riding a bus in the country, you need to have cash or an IC card. The regular fare is 210 JPY for adults and 110 JPY for children. But if you have an IC card, the fare is slightly discounted. As soon as you step inside a bus, you can pay your fare by either using an IC card or cash. If you're paying with an IC card, you just need to tap or scan the card upon entering and getting off the bus.
If you prefer paying cash, make sure to get a ticket in the ticket-dispensing machine once aboard the bus. There will be a screen that shows the number of the location or stop with the corresponding fare that you need to pay in JPY. Upon disembarking the bus, you can pay by depositing the fare along with the bus ticket at the money drop box near the bus driver. A change machine is also placed beside it so that you can deposit the exact fare that you need to pay for.
While many cities allow you to pay the bus upon exiting, some cities like Tokyo require you to pay the fare in advance. One way to purchase tickets to where you're going is through bus reservation sites. You pay these reservations in advance using credit cards or by paying at convenience stores and travel agencies that are partnered with the reservation site. Once paid, your reservation is good to go.
A Japan bus pass is also available. This bus pass is sold by Willer, a Japanese long distance bus company. You can choose from a 3-day, 5-day or 7-day unlimited bus pass and purchase through Willer's website. Lastly, there are one-day subway passes that also includes unlimited bus passes for a certain city or town. You can avail these upon choosing your ticket in subway ticket machines.
Basic Travel Etiquette

There are a few basic rules of etiquette to follow when using the public transport in Japan. These serve as unspoken rules to both locals and foreigners in the country. For instance, when searching for the right platform, do not pause to look at your map in the middle of the pathway.
It is better to step aside and stand next to a wall. At every transportation station, always check the queueing line first and patiently wait for your turn. Before entering and exiting transportation vehicles, make sure that your IC card, ticket, or pass is ready before heading into ticket gates. Also, do not squeeze yourself in or out of the vehicles.
In buses that offer free-seating, you can choose any seat as long as it's not taken or reserved— except for the priority seats for elders, pregnant women, and injured individuals. If all seats are taken inside the subway, you can stand in the middle or near the doors and hold on to poles or handholds for convenience. All transportation systems have overhead luggage racks where you can store your bags. You can also place your bags on your lap or on the floor area close to your feet as long as it's not bulky.
It is prohibited to eat in subways and metro trains, but it is acceptable in shinkansen and highway buses. After eating, make sure to properly dispose of your trash. If possible, avoid making phone calls and put your phones on silent or vibrate while aboard a public vehicle because your fellow passengers might not appreciate the loud chatter. Lastly, keep away from noisy conversations or avoid talking loudly with your companion during transport because it is deemed as rude to your fellow passengers.
Conclusion
All of Japan's public transportation systems are on time and highly accredited for its safety and cleanliness. Planning your sightseeing schedule is easier now that you know which transport system to use. When traveling in the country, make sure to follow the rules in each transportation system.
This guide is a primary know-how about the public transportation in Japan and each of its corresponding fees. For more information, you can contact your travel and tours agent or you can visit our website to read more about what's in store for you during your stay in Japan.
Motto Japan, the community platform to support foreigners with the foundation for life in Japan, including Japanese study, job opportunities, and housing service. Motto Japan Media will provide a wide variety of information for Japanese fans all over the world, to create a cross-cultural environment and enrich the life of foreign residents in Japan!