First-time migration to Japan: how-to guide for house rental — by type of house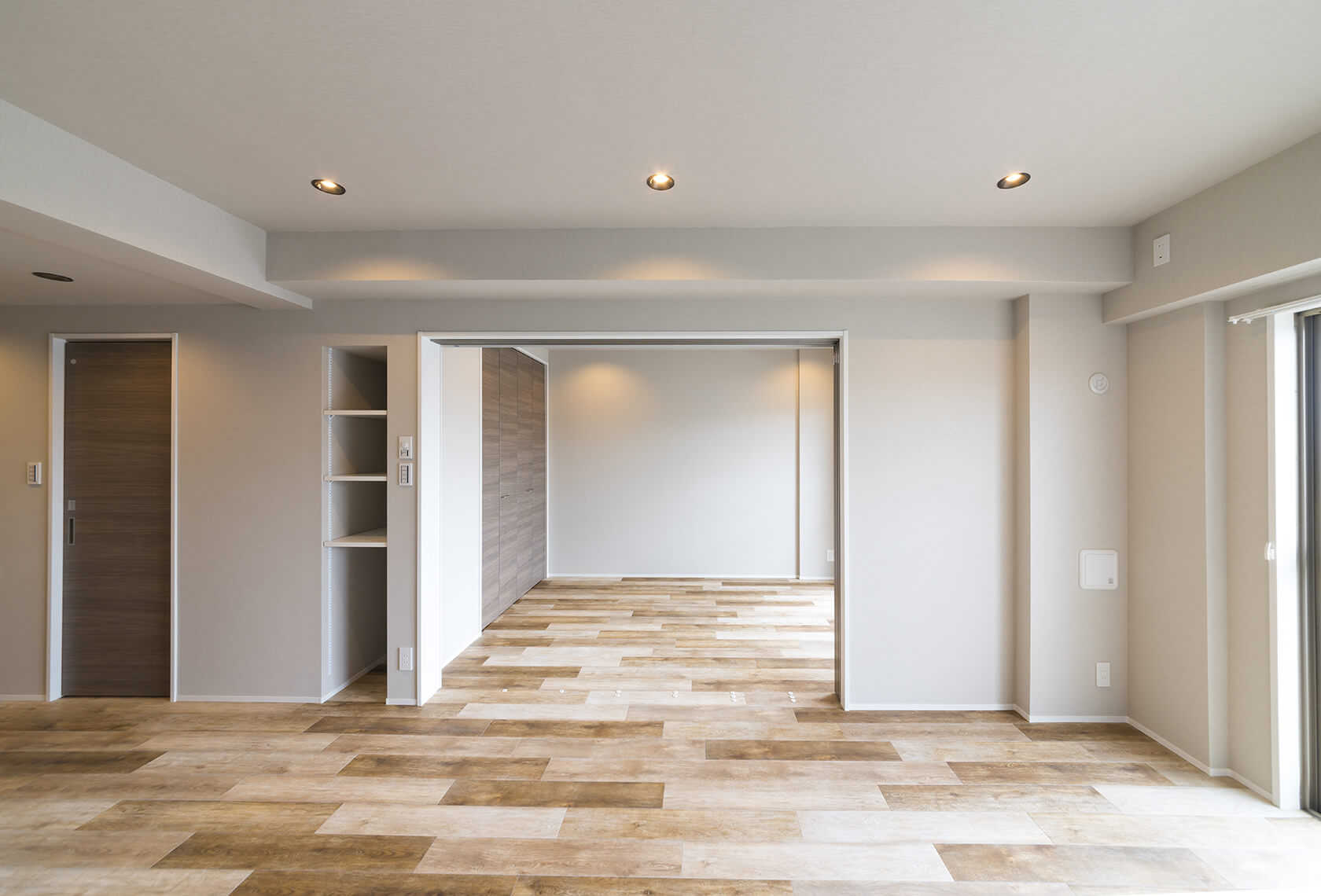 Visiting Japan for a few days is one thing, but migrating and settling down is another. It's way easier to find hotels for short-term stays if you're a tourist. And if you're studying in Japan for a few years, you can always opt to stay in dormitories or share houses. After that, you're off to go back home again. But if you're in Japan to actually live in Japan, you will need to find a permanent place to stay in. There's a thing or two to work on!
Move to Japan: A Guide to House Rentals

There are different ways and purposes for entering Japan. On the one hand, there are visas and permits for temporary visitors such as tourists and business travelers. Foreigners who aim to work and study in Japan can get a student visa, working visa, or working holiday visa. On the other hand, the Immigration Bureau handles all immigration matters, including permanent residence. When you already have your residence card, it's time to find your new home.
Houses, apartments, "mansions" or share houses? You can find all these for rent in Japan! Rentals typically depend on the location, the building's age, and the property area. Usually, foreigners migrating to Japan look for apartments as they are more affordable and available. However, if you're aiming for newly-built properties or those that are near stations, take note that you have lots of competition, so you better move fast! Also, the number of people moving in Japan peaks during February, March, and April.
Still, the availability of house rentals in Japan is enough to get you a place of your own! It would be best if you found a real estate agent, understand the rental process in Japan, secure your documents, and learn to fit into your new Japanese neighborhood. Read on to jumpstart your house-hunting:
Finding a Real Estate Agent

Finding a house or apartment in Japan will require you to look for a real estate agent. Discuss with them your budget, target location, and preferred specifications so they can find all the potential places that match your conditions. There are lots of real estate companies in Japan. If you can, ask for referrals and thoroughly check agents' websites and licenses. Preferably, you should identify your area first, and then you find an agent there.
Nobody knows more about Japan than the locals themselves. Real estate agents have access to properties for rentals in different areas in Japan, so trusting one is most convenient for foreigners. Finding some online is an excellent first step for beginners. If you're looking for properties that variety accommodation, you can check out gaijinpot and BEST ESTATE.JP. You can search by house type, prefecture, stations, address, or city on their website, making it easy to find a place that's convenient for your commute.
If you want to broaden your choices, visit information sites that support housing and real estate purchases such as Suumo. They can guide you through your rental in Japan, reminding you to find agents who will collaborate with you! There are also available real estate agencies with foreign language services.
Upon discussing with an agent your rental conditions, they will present available apartments and contact owners for viewing. Since communications regarding rental are crucial, landlords tend to reject applications from foreigners who might be unable to fully understand the contracts. But once given a go signal, real estate agents will explain the critical points of the lease. Once you're done with this, on to the next step!
Understanding the Lease Contracts

You have a few things to learn when it comes to house or apartment rentals in Japan. There are the rent and management fees, deposit, "key money," and guarantors, to name a few. You must understand and commit to adhering to any written agreements you sign, whether they are normal contracts, which are renewed after they expire, or fixed-term lease, which are not automatically renewed. You may have to pay for renewal and other fees for a normal contract. Should you decide to rent the same unit after your fixed-term lease expires, you can enter a new contract and pay for a realtor's and other fees.
Rents are paid in advance, meaning you will be paying 2 months of rent when moving in. There's also the deposit, which is worth 1-3 months of rent and covers payments for necessary repairs and cleaning. Moreover, the "key money" is equivalent to 1-2 months' rent. When renting a house or apartment in Japan, make sure you monitor your budget!
Understand that you will also need to have a guarantor to promise to cover rent or damage costs in case you are suddenly unavailable. Preferably, a guarantor should be a local and a resident in Japan who you know. In case you don't have relatives or potential guarantors, some companies can help you. Thoroughly discuss all the conditions in the contract with your agent, and everything should go smoothly. You're a step closer to moving into your new home!
Before and After Moving

Congratulations, and welcome to your new home in Japan! Now, be mindful of the procedures for moving. For those who are moving into a new place in Japan, some tasks should be completed. First-timers and experts alike should know what to do when moving in:
It's necessary to notify the office of the city, ward, or village of your relocation within 14 days. Also, turn on breakers or fuse switches upon moving in, and have the gas company do a safety inspection. Registering your personal seal to your municipality should also be done at the city, ward, or village office. It is a courtesy to inform your new neighbors that you will be a part of the community and that you are aware of your responsibilities as a citizen.
Effective communication with your landlord goes a long way. Identify what they can provide you and let them know your needs. Generally, your new home is your responsibility, but you also need to work with the homeowners and the government. Moving into your new home also means becoming part of the community.
Rules to Follow

When you have finally settled down, it's high time you learn how to be a good member of the community. You may have completed your pre and post-migration tasks, but your duties as a citizen start as soon as you set foot in your new home. Customs in Japan might be different from the customs in your old residence, so be aware of the rules for living in Japan.
Always be considerate of your neighbors. This includes being responsible for your garbage and cleanliness. Collection of garbage varies from one area to another in Japan, which means you should ask about disposal rules and the schedule. Keep the burnables in one bag, wet wastes in another, and avoid flushing grease and any rubbish down your drains as well. Japan takes recycling and proper waste management seriously, so make sure you know what to do with your trash.
Avoid causing a noise nuisance as respect to your neighbors. Keep your television volume low, talk calmly, and move around carefully and quietly. Your neighbors will return the favor as everyone in Japan values personal space and peace. Talking to your neighbors will help you understand the dos and don'ts. Just remember your role in keeping your neighborhood's environment clean. It's a vital part of fully enjoying your new home in Japan!
Conclusion
Find a real estate agent, choose the perfect house or apartment, understand and sign the contract, register and settle down, and make the most of your life in Japan! Renting a place in Japan can be challenging at first, but keep on coordinating with your agent and slowly step up. Have the initiative to ask for help and be willing to live with Japanese culture and customs.
Contracts differ from one homeowner to another, and real estate agents will adjust to your background and accordingly suggest houses or apartments that you're more likely to afford. Renting a place is a step-by-step process and might even be a trial-error process, but there is surely the perfect house for you. Eventually, you will find yourself belonging to your neighborhood and calling Japan your home.
Motto Japan, the community platform to support foreigners with the foundation for life in Japan, including Japanese study, job opportunities, and housing service. Motto Japan Media will provide a wide variety of information for Japanese fans all over the world, to create a cross-cultural environment and enrich the life of foreign residents in Japan!