Relax at These Top 5 Ryokans in Japan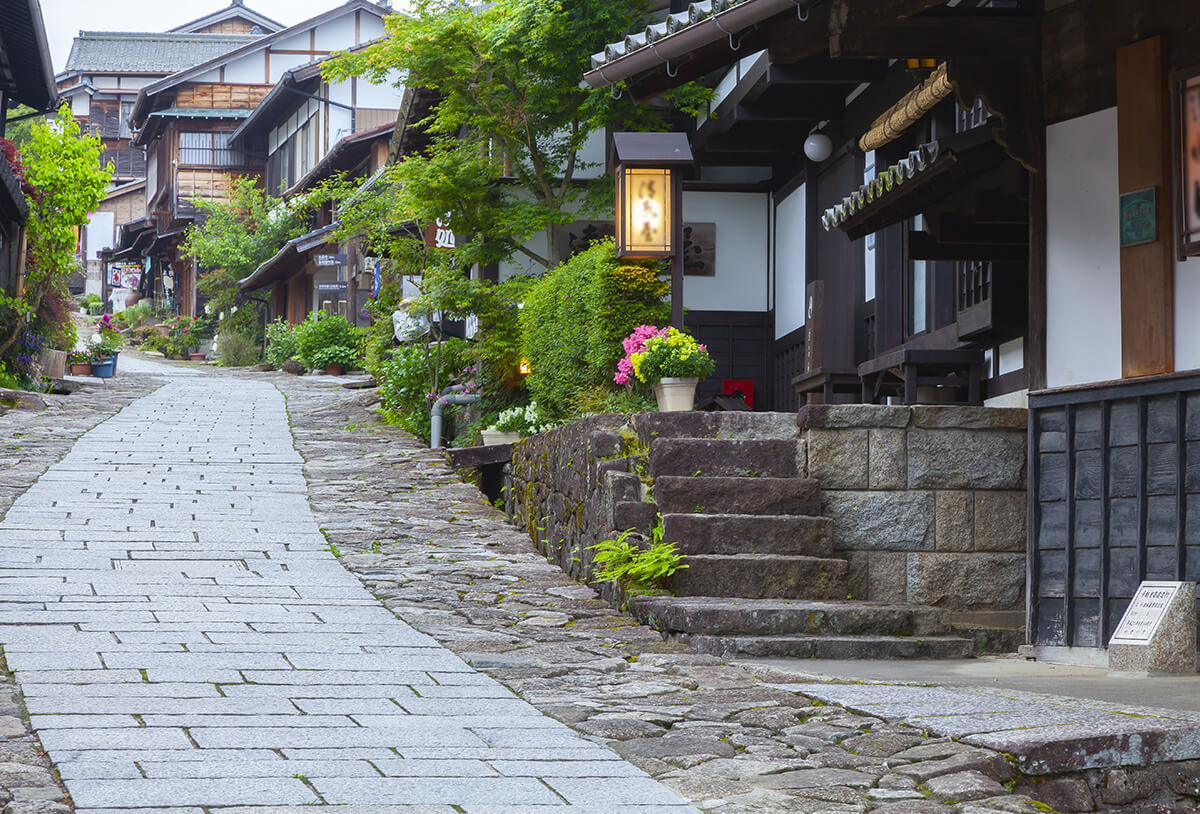 Going to a sento, or public bathhouse, is a uniquely Japanese encounter that everyone living in or visiting Japan should experience at least once in their life. But for a supreme bathing experience, nothing beats going to a ryokan.
These traditional Japanese-style inns introduce a slower pace, immediately sweeping you away from the hustle and bustle of busy city life, and allow you to relax and recharge yourself in peace and quiet, with food and scenic surroundings that will make it incredibly difficult for you to return to your regular life. The biggest draws for most ryokans are their public and private bath offerings, which are usually fed with water from natural hot springs nearby.
In a country with such beautiful landscapes, how do you choose where to take in the ryokan experience? Here are 5 great places that I think you should visit.
Masuya Ryokan–Nagano

A Japanese ryokan can be enjoyed all year round, but in my personal opinion, winter is the best season for a trip if you're going for the onsen experience. And the colder, the better. Masuya Ryokan in Nagano is a must for taking in some crisp, fresh air. This ryokan boasts a history that dates back more than 140 years, offering that authentic Japanese hospitality while incorporating modern conveniences like free Wi-Fi.
Wafu no Yado Masuya is located less than 2 miles from the famous Jigokudani Monkey Park, and transportation service to the park is offered. While the monkeys can be found bathing all the time, you can see them enjoying the hot spring in large numbers between December and March, as they bathe for relief from the harsh winter temperatures.
Masuya itself gets its onsen water from 4 separate hot springs, all of which are over 1,000 years old. The private rooms have a very meditative design, so check your stress at the door. They offer public baths, and higher-priced rooms come with their own private hot spring bath. A traditional Japanese dinner can also be served in private rooms.
Biwako Hanakaido–Kyoto
As one of Japan's former capital and one of its oldest cities, Kyoto is a great, foreigner-friendly area to teleport yourself back to the country's more traditional era. Kyoto is also where Japan's largest lake, Lake Biwa, is located. With a massive area of 670.4 km², the area offers a multitude of activities, and local ryokan Biwako Hanakaido offers a relaxing onsen experience with an elevated location that overlooks the lake and its neighboring town.
You can recenter yourself in Biwako Hanakaido's luxurious public baths, or enjoy an open-air private bath in your room as a guest, and dine on some of the best locally-sourced cuisine that Kyoto has to offer. The interiors come in Japanese- and Western-style, and each is definitely modern with a touch of refinement, but the feeling is still minimalist.
There is also easy access to plenty of tourist landmarks and activities, from temples and shrines, to art museums and restaurants.
Gora Tensui–Hakone
My personal favorite ryokan getaway spot is Hakone, located around 80km southwest of Tokyo in Kanagawa prefecture. My preferred method of travel is the Odakyu Limited Express Romancecar from Shinjuku Station, an incredibly comfortable and scenic ride that only costs about 2,100 yen each way.
Hakone is a ryokan hotspot, and there are more than a couple handfuls to choose from. Gora Tensui is a highlight thanks to a location that not only hosts a very convenient proximity to a myriad of tourist attractions, but one that also takes perfect advantage of the rejuvenating mountain atmosphere.
There's no more refreshing feeling than opening the door to your balcony and finding an actual cloud sitting outside! I feel the heaviness of Tokyo fall off my shoulders every time I come here. Gora Tensui is big on omotenashi, a special kind of hospitality that only Japan can provide. They provide room and meal plans to suit different budgets, and the cuisine is second-to-none, so I'd suggest splurging a little extra.
The best part is that Gora Tensui is only a six-minute walk to Hakone Gora Park, where Hakone Crafthouse is located. There are many arts and crafts activities to choose from. So far, I've done pottery and glass blowing, but other activities include making jewelry, engraving and tea ceremonies.
If you purchase a Hakone Freepass, it includes various modes of transportation such as buses and local train lines to other places around Hakone, such as the Hakone Tozan Ropeway that leads to the volcanic valley known as Ōwakudani, where you can enjoy a lucky black egg before coming back down to Lake Ashinoko for a scenic boat ride.
Otaru Korakuen – Hokkaido

If you don't want to visit ryokan in winter because of harsh weather, temperatures in the Hokkaido city of Otaru remain relatively mild, even in summertime, making those warm dips in the tub still every bit as refreshing. In addition to its modern-rustic interior, Otaru Korakuen's facilities include 34 rooms, 28 of which have their own private onsen with a view of a beautiful Japanese garden that is breathtaking in any season.
This is Hokkaido, so you should already know the food is going to be incredible. Otaru Korakuen has a master chef on staff serving a hearty kaiseki, or multi-course traditional Japanese dinner, which can be served to you in Japanese or Western-style seating. Meals typically include fresh grilled and raw fish and rice with many vegetable side dishes, all of which are locally sourced. Other services include a spa to help work those stress knots out of your muscles.
From orchards and distilleries, to flower fields and shopping streets with rickshaw services, the area surrounding Otaru Korakuen offers sightseeing excursions that really lay on the charm of old-style Japan life.
Sunnide Resort–Kawaguchiko, Yamanashi

Mount Fuji is a national icon, to say the least, so what better view can one have outside the window of their ryokan room than that of Japan's landmark behemoth? The Sunnide Resort in Yamanashi prefecture town of Kawaguchiko offers just that, and the scenery does not disappoint. In addition to a view of Mt. Fuji, Sunnide also boasts a view of Lake Kawaguchi.
Sunnide's construction is more on the modern side, but there are pockets of the area that still feel a bit traditional. The menu is a mixture of traditional Japanese and Western, and many rooms come with their own private open-air bath.
Nearby attractions include the Itchiku Kubota Art Museum, and Oishi Park where you can enjoy the sight of beautiful flowers and plants and grab a bite of food at the cafe. Another great photo opportunity awaits at the flower garden at the Kawaguchiko Natural Loving Centre.
Once in a Lifetime…Or Maybe More
I try to plan an overnight ryokan trip at least once a year. It's a great way to explore the life of the Japanese from years long passed. Most ryokans offer yukata and sandals that let you walk about the premises freely and truly embody the feeling of simplicity and comfort. I highly recommend going all-in on the experience.
Motto Japan, the community platform to support foreigners with the foundation for life in Japan, including Japanese study, job opportunities, and housing service. Motto Japan Media will provide a wide variety of information for Japanese fans all over the world, to create a cross-cultural environment and enrich the life of foreign residents in Japan!