5 Benefits of Forest Bathing: A Must Try Experience While in Japan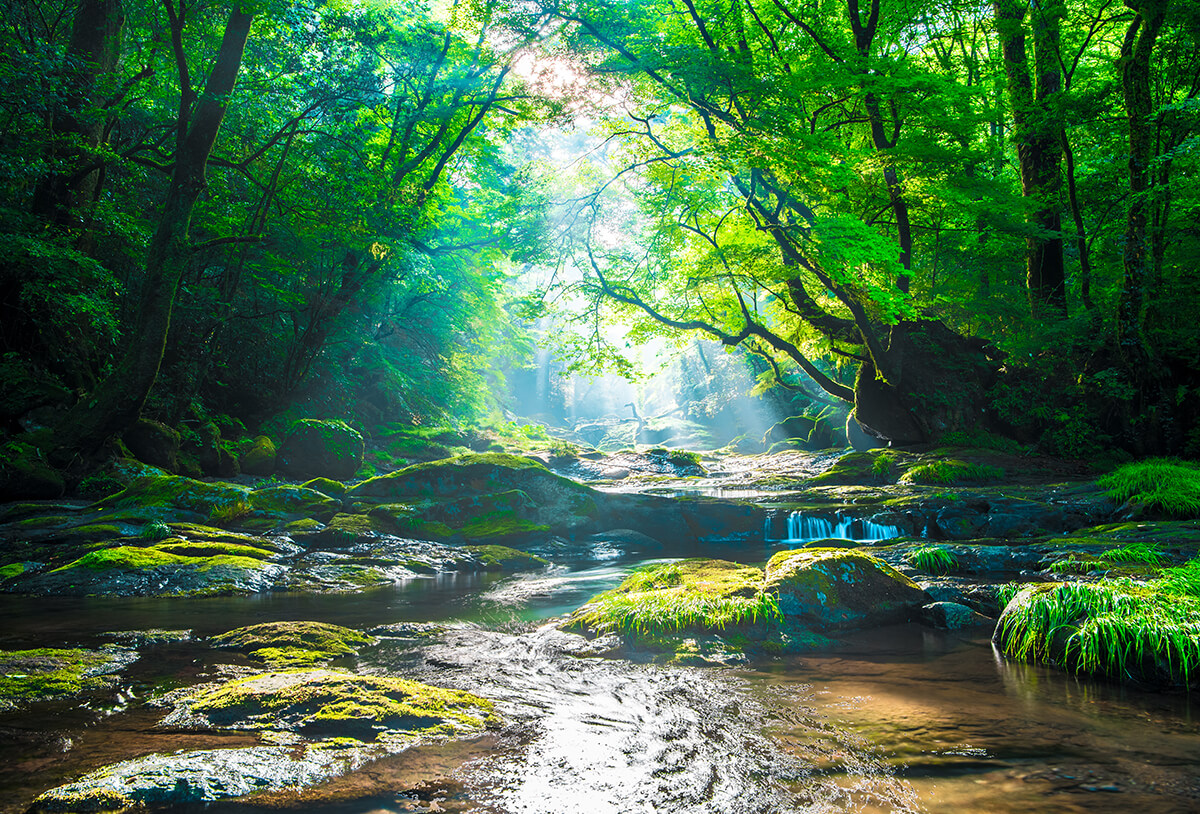 I can't speak highly enough about the advantages of a city like Tokyo, from its top-notch transit system, to convenience stores that serve quality bento 24 hours a day. But the trade-off is a disconnect from nature in favor of bright lights, crowded streets and the non-stop hustle and bustle of work culture.
Having been born and raised in the countryside of Virginia in the US, I find myself craving for something simpler or quieter; a place where I can leave all the stresses of day-to-day life behind and just focus on the moments and people that matter most to me. As a way to counter the potential negative health effects of urban life, the Japanese practice the art of forest therapy, or "forest bathing," to which it is sometimes referred.
What is Forest Bathing?
If you're thinking of getting into forest bathing, the first thing you should do is leave your swimwear at home. Forest bathing is simply the act of immersing yourself in nature, but there is no actual water involved. You may come across the occasional stream or brook, although you'll mostly be 'bathing' in their soothing sounds.
As studies showed the positive health benefits of trees and plants on memory, blood pressure and concentration, 森林浴 (shinrin-yoku) was developed in the 1980s to help foster a healthier population, with 80% of which now living in urban areas. With more and more time being spent indoors, the need for the therapeutic practice of forest bathing grows more critical.
Health Benefits of Forest Bathing

As stated before, forest therapy can be a great holistic remedy for troubled minds and weathered bodies. This practice is even lauded by Japanese doctors for its ability to counter the wear and tear of urban environments. Here are a few of the benefits studies and practicioners have claimed to be as a result of forest bathing:
Reduced Stress
When we're surrounded by the noise of daily life, we can easily lose perspective of what's important. These types of stress can lead to anxiety, insomnia and depression. Disconnecting from the mundane and arbitrary aspects of daily life that we allow to wear us down, and reconnecting with the simplicity of nature can lift those heavy burdens in an instant. In fact, studies have shown that forest immersion has over a 12% decrease in stress hormones compared to walking in urban areas, proving that the environment in which you exercise is just as important as the exercise itself.
Immunity Enhancement
Loosely defined as the "aroma of the forest," phytoncide is a substance emitted from plants and trees. When we breathe in this chemical, it gives a natural, powerful boost to our immune system, and enables us to fight off disease more easily. And, if you do happen to get sick, some time in nature can help you recover from that illness more quickly.
Better Heart Health
Maintaining healthy blood pressure levels are a significant factor in overall heart health. In a study that compared participants living in forest and non-forest environments, those living among nature had lower blood pressure than those in an environment. This can help prevent the threat of strokes or heart attacks.
Improved Mood and Creativity
Research shows that spending time fully immersed in nature and completely disconnected from technology like smartphone devices helps the body release 'happy' hormones that improve your sense of emotional well-being, while also strengthening your creative critical thinking skills.
As you can see, forest therapy is especially crucial, particularly in societies where the lack of exposure to nature in daily urban life is compounded with increasing sedentary lifestyles.
Where to Find a Healing Forest in Japan

Japan has over 60 official "healing forests" throughout the country, so you shouldn't be too far from one no matter where you are. These are just a few of the country's naturally majestic standouts.
Sayama Hills
If you're a fan of Studio Ghibli films at all, then you've no doubt been inspired by the magic and wonder of the forest in the film My Neighbor Totoro. Saitama prefecture's Sayama Hills, which is also called Totoro Forest, is the real-life inspiration for the animated film's settings. Only 45 minutes to an hour from Tokyo on the Seibu Ikebukuro Line, the hills and farmland of Sayama Hills make for a great forest bathing getaway outside the big city that's not too far away.
Hinohara Tokyo Citizens' Forest
Having been given a seal of approval by the Forest Therapy Society, Hinohara is still officially part of Tokyo, albeit way on the outskirts in Nishi-Tama. For those specifically looking to lower their stress levels and reduce blood pressure, the Waterfall Route Course is the recommended path for you. It might be a bit of a hike if you decide to travel there by train, but the health benefits more than justify the trip.
Yamanouchi
Located in Nagano prefecture, quite a way out from Tokyo, Yamanouchi is a scenic wonderland of a town. This boasts natural hot springs with Japan's famous bathing monkeys, along with the country's largest ski resort. There are also therapy roads that lead you through Shiga Kogen and its ancient forest, where you can take in an awe-inspiring view and truly lose yourself in the vastness of its greenery and scenery.
Unwind and Find Your Center
It's easy in this fast-paced world to lose sight of what's important, and that's why simple practices like forest bathing are so important to help reel ourselves back in. Backed by science, this return to making time for nature has grown from a Japanese pastime to a worldwide phenomenon. Next time you have a free weekend, consider making a trip to your nearest forest and regain your energy from the endless source of nature!
Motto Japan, the community platform to support foreigners with the foundation for life in Japan, including Japanese study, job opportunities, and housing service. Motto Japan Media will provide a wide variety of information for Japanese fans all over the world, to create a cross-cultural environment and enrich the life of foreign residents in Japan!