My study abroad in Japan — from getting up to going to sleep —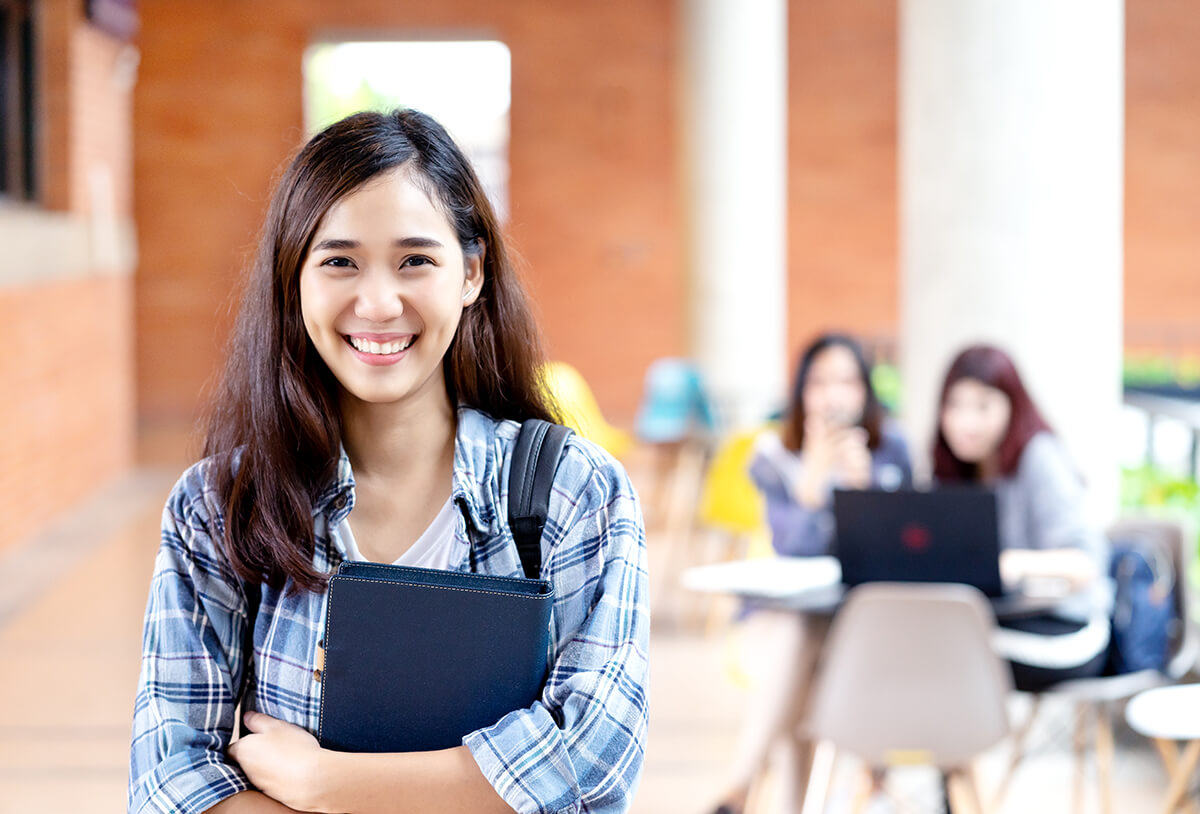 Studying in Japan is now more accessible for international students after the local government announced a target of catering up to 300,000 international students by 2020.
They introduced new financial support programs for international students which include university scholarships and grants from the Ministry of Education, Culture, Sports, Science and Technology (MEXT) and the Japan Student Services Organization (JASSO). With the outpouring of government support, Japanese universities are focused on making the students' lives easier from their application process to getting a job after graduating.
There are approximately 780 universities in Japan, and 80% of these are private. All these universities offer programs and admit international students with careful consideration of their requirements. So, if your requirements are now ready, better prepare yourself for the life of an international student in Japan.
Studying in Japan: A Daily Routine of an International Student

International students in Japan are scattered throughout the universities in the country. Some study at the University of Tokyo, others attend classes at Kyoto University, and others go to Tohoku University. Students have differing schedules and times of commute, depending on the university that they are attending. But have you ever wondered what their daily routine is like?
Studying in a foreign land will leave you with no choice but to adapt to the country's way of life. Your first few weeks as an international student can be a bit of a challenge, especially if you're not fluent in speaking Japanese. To help you adapt to these changes, here's a rundown on the daily routine of an international student in Japan.
Morning Activities

The morning activities of international students usually start with waking up at 6:00 am, eating breakfast, going to the university, and attending classes until noon. In particular, the typical day of an international house stay student (a student who lives with a host family throughout their study) starts at 6:00 am. They usually fix their futon, a Japanese bed, first before they take a bath. After taking a shower, they prepare their things for school. They often eat breakfast cooked and prepared by their host family.
On the other hand, the typical day of an international student who lives in a dormitory starts from 6:30 – 7:00 am. After waking up, they take a bath and then prepare their things for school. Some dormitories offer breakfast, but some don't. Most of the time, students living in dorms eat breakfast at a nearby restaurant or at the canteen of the university they are attending. International students walk or take a bicycle to go to school when the weather is good. But when it's raining, they take trains and buses instead.
Morning classes in several universities, like Kyoto University, start from 9:00 – 9:30 am and end at noon. Usually, these classes involve learning the Japanese language and culture. It can run up to 3 and a half hours, depending on the chosen course of the student.
Noon Activities

Morning classes end at noon, just about time for students to eat their lunch. Some international students cook their food at home and make a lunch box before going to school while most eat at the university canteen or cafeteria. School cafeterias serve a wide range of Japanese food, such as udon and ramen, as choices for the students to eat. During lunch, both local and international students spend time socializing while eating.
Afternoon Activities

After lunch, classes resume. Most of the universities in Japan resume classes at 13:00. Lessons can last until 18:00 depending on the courses the student chose. International students can choose their class schedules upon enrolling as long as it matches the schedule of subjects list posted by the university that they will be attending. Major subjects and lessons are typically taught in the afternoon.
Several international students use this time to research or hang out with friends while sharing stories when they don't have classes. Other students schedule all their courses on a single day to have more free time for the rest of the week.
After attending classes or researching, most of the students take their time to meet some friends outside school and go sightseeing in Japan. Others prefer to study a little more in public libraries or libraries in the university.
Evening Activities

During the evening, a couple of students prefer to exercise like going out for a jog, heading to the gym, or cycling around, but not before going home for a change of clothes.
Come dinner time, homestay students eat dinner together with their host families while students who live in dorms either eat at nearby restaurants or cook their meals. International students typically eat dinner at around 19:00. However, some students stay in school for research until 19:30, arrive home at 20:00, and eat dinner.
Many students go out after dinner to study or do their homework at coffee shops and public libraries while others watch TV or play games with friends and roommates. After their daily activities, they usually rest first before taking a bath or changing clothes. Most students sleep around 21:00 to 22:00 to have enough rest for the next day's activities.
Conclusion
An international student's life in Japan is full of challenges, adventures, sacrifices, as well as fun times. May this simple rundown of the daily activities serve as a guide for you in some probable situations that you might experience. But, remember that these scenarios are not going to be the exact situation that you will experience. It will always vary depending on the school that you're going to attend, your location, and your budget.
If you want to have more detailed information about student life in Japan, you can always visit our site to read our articles on what school to choose and where the best place is to study in the country. Your student life will always be based on your decisions and control. Always remember to have fun while learning your lessons in school and life.
Motto Japan, the community platform to support foreigners with the foundation for life in Japan, including Japanese study, job opportunities, and housing service. Motto Japan Media will provide a wide variety of information for Japanese fans all over the world, to create a cross-cultural environment and enrich the life of foreign residents in Japan!