Living in Japan: Best Areas to Move Into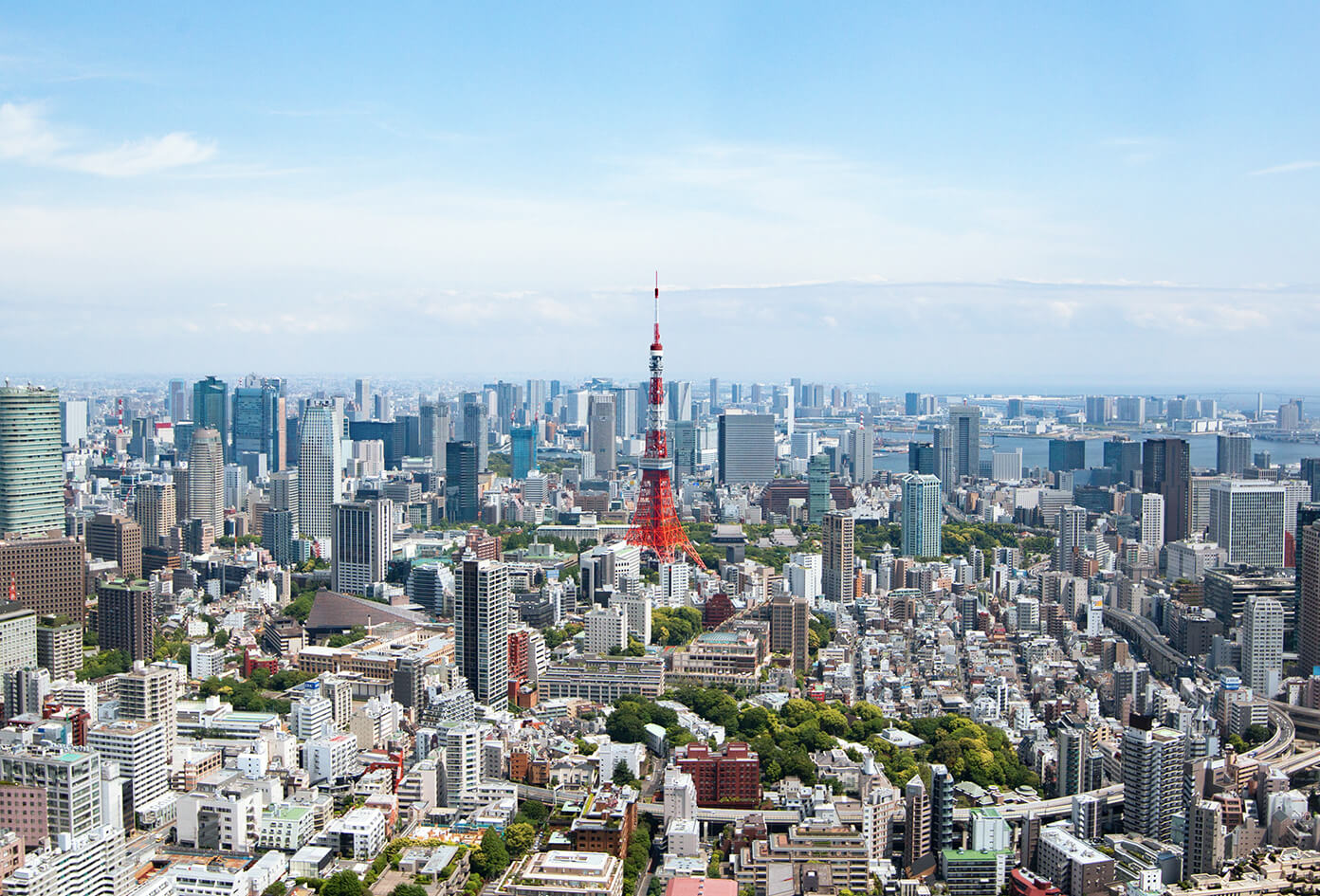 Japan made the biggest jump in the U.S. News & World Report ranking on the Best Countries in 2019. From being the 5th best country in the world in 2018, Japan ranked 2nd this year. Of course, with the country's rich history and culture, rapid and consistent growth in different fields, and its strong economy, Japan is generally a great country! Stretching 2,400 kilometers through the western north of the Pacific Ocean and made up of 6,852 islands, where in Japan can you find a place to call home?
Living in Japan: Best Areas to Move Into

Based on land area, Japan is just the 61st largest country in the world. You might think it's a small country, but it has 47 prefectures. That means you still have lots of choices when thinking about settling down! You have to consider a few things when choosing where to live in Japan. Read on to learn about the most livable cities in Japan, and what lifestyle should you prepare for:
Tokyo

Living in Tokyo could be the best option for anyone who wants energizing and bustling days 24/7! Tokyo has a population of about 13 million, making it the biggest metropolis in the world. Known as "Edo" in the 16th century, Tokyo was renamed and set as the country's capital in 1868. It quickly became the premier hub for food, culture, and entertainment that it is now. Maybe this melting pot can be your new home!
You can find everything in Tokyo. Locals and foreigners alike live a fast-paced life, commuting from one place to another to work, shop, or relax. On the one hand, since it is Japan's capital, the cost of living is reasonably higher compared to other cities. Transportation can also be a challenge if you are not fond of crowds, and you must be accustomed to or at least able to adjust to a hectic lifestyle.
On the other hand, you can find a lot of job opportunities in Tokyo. And since Tokyo is the most accessible and popular to foreigners, most of the population can read and speak in English as well. Living in Tokyo also makes it easier for you to reach other areas in Japan. And there are parks and temples around to visit to take a break on a busy day. Tokyo has a low crime rate and a highly impressive discipline that will make you want to move in!
Osaka

The 2nd largest metropolitan center in Japan is Osaka. The nearby port town is leading in trade, making it another important urban area in the country. It could have been a political capital with the leadership of Toyotomi Hideyoshi in the late 1500s. In 1603, Tokugawa Ieyasu established a new government in Edo instead, making Tokyo Japan's current capital. Nonetheless, Osaka's growth has made it a distinct prefecture in Japan.
Osaka has a lower cost of living compared to Tokyo. It also has the iconic Osaka Station, which went through intensive renovation from 2007 to 2011. The Osakan set themselves apart from the other areas of Japan in terms of culture and character. They believe they are more open and down to Earth. Osaka also boasts its unique style in culinary, describing it as "filling, delicious, and inexpensive."
Although there may be fewer job opportunities for foreigners in Osaka, life quality is still exceptional. The area has already witnessed many changes over time, but people have preserved Osaka's history. Locals and foreigners have unlimited opportunities to learn about it through temples and the famous Osaka Castle. The Osakan life is waiting for you!
Kyoto

If you wish to connect with Japan's history and culture, moving to Kyoto is the best option. Kyoto has the highest concentration of cultural treasure in Japan, making it synonymous with traditional Japan. It used to be the Emperor's home and Japan's capital from 749-1896. For tourists, traveling to Kyoto is like traveling to old Japan. But what would it be like to actually live in Kyoto?
Living in Kyoto means you will be living closest to nature and history. Kyoto has its own dialect, which is a more distinctive and lyrical version of Tokyo's standard Japanese. Its ties to the past bring you to geishas, traditional inns, Buddhist temples, and Shinto shrines. There are a lot of ancient monuments that have been listed as World Heritage Sites as well! Some areas in Kyoto are more affordable because of their distance from the city center. You also get to live closer to the mountains, which means you will be spending the rural life in scenic places.
Apartments are rare because of the zoning rule that restricts all buildings from damaging significant cultural sights. Kyoto also has the most university students among any prefecture in Japan, which makes university jobs more accessible. If you can't wait for a traditional and serene Japanese life, settle down in Kyoto!
Sapporo

Fly to the northernmost prefecture in Japan, Hokkaido, and find yourself wanting to stay in its capital, Sapporo. It's the 5th most populated city in Japan, but lots of people who plan to stay there for only a short time end up settling down for good. That means you can find a large ex-pat community in the city! Sapporo (札幌) means "important river flowing through a plain" in the Ainu language, and it could be your new home.
Compared to other cities in Japan, Sapporo is still relatively young. Officially founded in 1868, Sapporo is different from all the areas in the country as it was built with a rectangular street system, based on a North American style. That makes the city easier to navigate for foreigners who have limited Japanese language skills. Since most of the citizens there do not speak English, you can get by if you work as an English teacher in numerous eikaiwa or English conversation schools.
Perhaps the most interesting thing when living in Sapporo is its seasons. The long winters invite people from all over the world to celebrate the famous Sapporo Winter Festival. Sapporo is also the first Asian city to host the Winter Olympics. The city also has mild summers, which means you can enjoy the Sapporo life in comfort. Sapporo could be cold most of the year, but you could find warmth from its cuisine, the people, and the environment. Sapporo has its own charm, and you can easily find its simplicity very welcoming.
Fukuoka

In the 13th century, the Mongol invasion forces chose Fukuoka as a landing point, making it an international hub in Japan. And in 1889, the port city of Hakata and the castle town of Fukuoka were fused into one city, which is now called Fukuoka. It is an important harbor city as it is close to the Asian Mainland while preserving the people's open-mindedness. With the prefecture's population of around 5 million, Fukuoka could be where you are supposed to move into!
Fukuoka city is the largest city in one of Japan's main islands, Kyushu. If you're planning to start your own business when moving to Japan, Fukuoka is definitely the perfect area as it is considered Japan's "startup city." In the economic sector, this area has contributed a lot in terms of expansions of startup companies. It is Japan's "startup heaven!"
Enjoy living in a much affordable metropolitan city when you stay in Fukuoka. Rates are cheaper, and public transportation is less crowded. The commutes are way shorter, too! There's also a great balance of convenience and nature! Relax in karaoke bars, izakayas, nightclubs, and shopping malls, but also take peaceful walks in parks, shrines, and temple grounds.
Conclusion
If you're up for Japanese pop culture and life in a city that never sleeps, Tokyo is the place to live in. Tokyo is also best for foreigners who are looking for jobs aside from teaching English. Meanwhile, for a modern Japanese life with a hint of tradition, moving to Osaka is the right decision. Your love for Japanese cuisine and entertainment will also find a home in the city!
For a more traditional Japanese life and closer ties to nature, Kyoto is the place to be. It's undeniably the best option for immigrants who are aiming for a serene and calm stay in the country. But if you're particularly fond of winters, interesting history, and convenience, you could move into Sapporo. Remember where the famous Sapporo beer is from! Lastly, you could live a life in the countryside when you move to Fukuoka. It's your perfect choice if you're dreaming of starting a business, and you get to live at a slow pace.
Moving to Japan can be challenging. Still, once you identify your preferences and consider your budget, you can find where in Japan you should live. Does a bustling city life sound most exciting for you? Or are you aiming for a more slow-paced lifestyle? Somewhere in Japan, you can start anew. Find success in Tokyo or Osaka, or live your dreams in Fukuoka or Kyoto!
Motto Japan, the community platform to support foreigners with the foundation for life in Japan, including Japanese study, job opportunities, and housing service. Motto Japan Media will provide a wide variety of information for Japanese fans all over the world, to create a cross-cultural environment and enrich the life of foreign residents in Japan!