Everything You Need To Know About Maid Cafes in Japan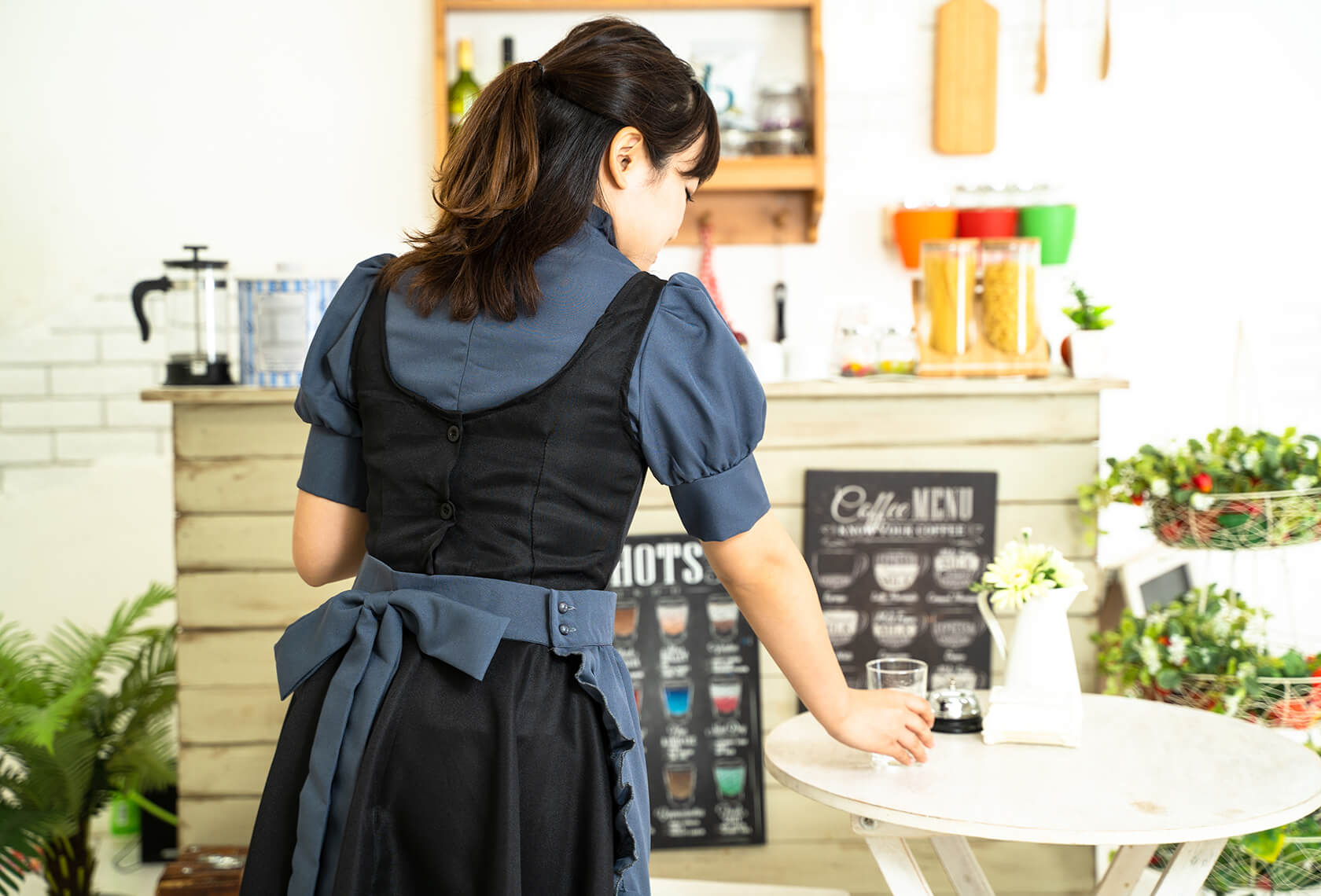 It should come as no surprise that the very first maid cafe was opened in Tokyo's quirky Akihabara district. The popularity of maid cafes in Japan has inspired cafes to open in other countries, including China, South Korea, and even in western countries such as Canada and the United States.
Maid Cafes can be a cuteness overload, but in the many years since their first inception in 2001, you can find many maid cafe offshoots with themes that cater to different tastes.
Before visiting a maid cafe in Japan, you should know just exactly what you're getting yourself into. Here's everything you should know about Japanese maid cafes.
Maid Cafe Rules

The maid cafe environment is a lighthearted atmosphere where everyone should feel happy and comfortable, including the staff. A general rule for most maid cafes is that photos of the staff are not permitted, although taking pictures of your food are generally okay.
There are two reasons for this; First, photos with maids are usually a bonus menu item that incurs an extra charge. Also, as some maids have not told their own families what they do for a living, it's assumed that they want this kept secret, so this rule serves to prevent unwanted pictures.
Despite the playful demeanor you may encounter at a maid cafe, another important rule to keep in mind is that there should be absolutely no touching of the maids. Asking a maid for their private information, such as a Twitter account, email address or LINE ID, is strictly forbidden.
If you have any doubts about what may or may not be proper etiquette, the best course of action will be to ask the staff.
Maid Cafe Food

The food you order at a maid cafe is an important part of the experience, but usually it's more about the presentation than the taste. Typical menu items include omurice, which is a thin omelette filled with fried rice, as well as Japanese curry. You can expect these dishes to be dressed with special designs or handwritten messages using ketchup or sauce.
The dessert menu is where the kawaii-ness, or cuteness, of a maid cafe really shines. Most maid cafe dessert menus feature treats like sundaes, brownies and waffles, all with elaborate designs and prepared in the shape of cute animals like bunnies, kittens or puppies.
Maid Cafe Prices

A maid cafe is not an experience taken in on a regular basis, unless you've got plenty of disposable income. Food prices, along with extra charges like the aforementioned maid photos, help the experience to be savored as a special occasion.
In many cases, you will be charged before you even look at the menu, as a good number of maid cafes incur a table fee, or seating charge, which can range between 500 and 1,000 yen for a dining session that will last anywhere from 30 to 90 minutes. For higher table charges, this sometimes includes your first beverage.
Depending on the cafe you choose to visit, is that there might be a nomihōdai option, meaning all-you-can-drink alcohol for the duration of your stay, which can help you forget about the seating fee altogether.
Best Maid Cafes for a Uniquely Japanese Experience

There are many maid cafes throughout Japan, with many concentrated in Tokyo prefecture, especially in otaku-heavy districts like Akihabara and Ikebukuro. These are some of the best maid cafes Japan has to offer.
@Home Cafe
The master-servant roleplay scenario is played up to the fullest with the maids from @Home Cafe. Amidst the crowded field of maid cafe franchises, @Home Cafe is a favorite among domestic and international visitors.
You will have plenty of opportunities to interact with the maids, whether it's playing a simple kids' game or taking your photo with the maid, both of which are an extra fee. On top of the price of menu and amusement items, there are also service and seating fees. This cafe is known to be very English-friendly with a seating time limit of an hour, and can be found in both Tokyo and Osaka.
JAM Akihabara
This cafe is a great, laid-back option for those who worry they might be overwhelmed by the hyper-cuteness of other typical maid cafes. Its relaxed atmosphere doesn't impose any table fees or time limits. This cafe occasionally hosts events for fans of anime or video games, as well as live performances by the maids themselves. If you decide to order something from the menu, which is not mandatory, you will find the prices to be quite reasonable.
Maidreamin
With 16 locations all over the country, Maidreamin is certainly the most visible of Japan's maid cafes. This maid cafe goes all out when it comes to the kawaii factor. Between putting on a live show every 2 hours, and with each maid coming with her own unique backstory, Maidreamin seeks to offer an unforgettable experience from start to finish. Other quirks include communicating with maids in cat language ("nyan-nyan," for example), and even using a special, more cutesy word for the toilet when you need to be excused.
Like @Home Cafe, Maidreamin charges a 60-minute admission fee, along with a food and beverage charge. Time can be extended for an extra charge. This maid cafe offers special combos that include a drink and/or dessert, a gift, as well as a souvenir photo. The interior theme of the cafe will differ based on the location you choose to visit.
MIA Cafe
Reviews of the MIA Cafe, which stands for "Maid in Angels," point to the friendliness of the staff despite language gaps, along with the great tasting food as highlights of their experience. Some unique offerings of the MIA Cafe include playing card games with the maids, as well as a hand or shoulder massage upon request.
Among maid cafes with a table charge, MIA Cafe perhaps offers the best value, with a 500 yen charge for 90 minutes. Even better, the table charge can be waived if you post photos of your visit to your social media pages and tag the cafe in support of their online presence.
Now You're Ready
Opening yourself to a brand of cuteness that only a Japanese maid cafe can offer can be quite jarring at first, but once you let go and allow the sights and sounds to overtake you, it will make for a great story for your friends back home.
Motto Japan, the community platform to support foreigners with the foundation for life in Japan, including Japanese study, job opportunities, and housing service. Motto Japan Media will provide a wide variety of information for Japanese fans all over the world, to create a cross-cultural environment and enrich the life of foreign residents in Japan!